New Amp Day
Hey
I picked up a used carvin MTS 3200 today. I found the amp on kijiji, and after reading all the reviews i could find, decided to go pick it up. After testing it out, i was in love. When i payed the guy, he asked me if i wanted the cab. Considering he was only asking $400 for the amp, i was in shock. Its a home made cab with 2 carvin british series speakers. The tubes are the stock ones from 2003, so i'm going to replace them before i use it live. any recommendations on tubes? (i play high gain stuff mainly)
Now for pics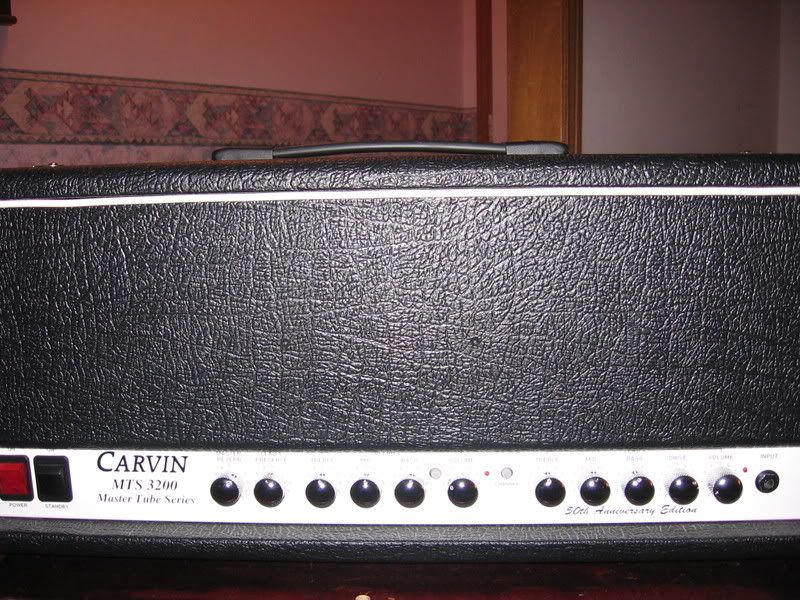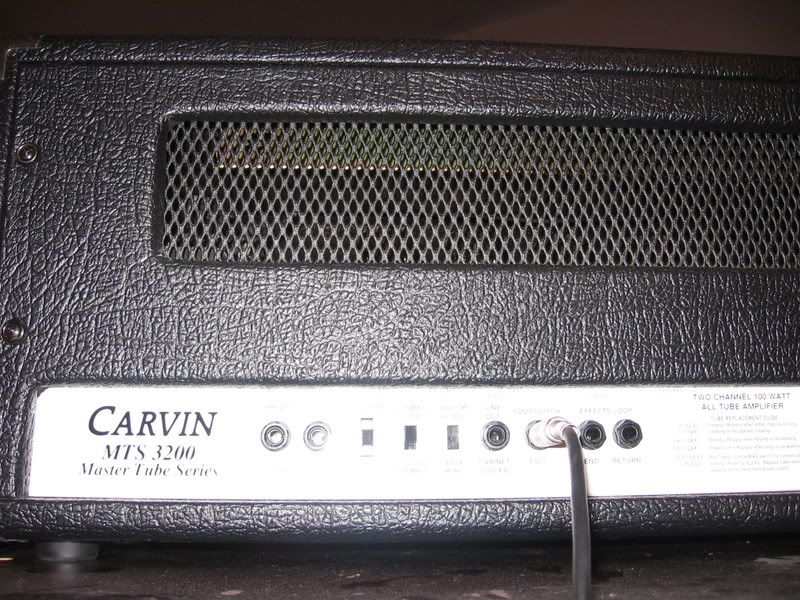 One problem i noticed is that the guy had only 1 speaker hooked up, and he has a direct line from the speaker to the output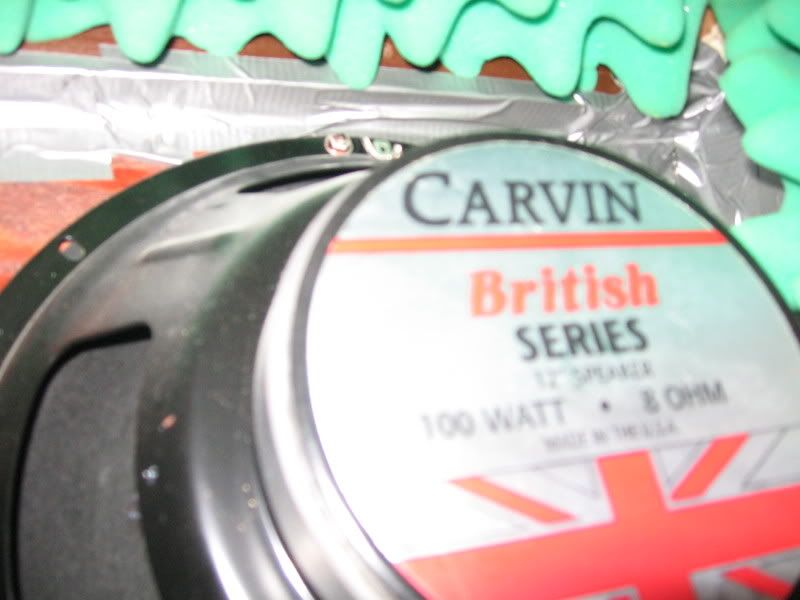 anyone know how easy it would be to fix this?

Join date: Jun 2006
140

IQ
Congrats!
Where's the Carvin logo?
no clue, wasn't on there when i got it, but it was only $400, so i'm not complaining.
Anyone know if Carvin will sell me a logo or something?
How much?

Nice one, that homemade cab looks pretty solid as well. The second driver should be easy to wire in series with the other one, though bear in mind there may a reason it's not connected - dodgy speaker perhaps?

Join date: Mar 2007
20

IQ
that looks really nice!
people abbreviate new guitar day as NGD, any reason as to why you didnt post NAD

?
the guy said they were both fine, he just made it when he was younger, and couldn't figure out how to wire them both up properly.

and i kid you not, $400 dollars for the head and cab
Great buy! It should be great for metal, since Daron Malakian used one in the early days of System Of A Down.
really? didn't know he used one.
anyone know about the speakers? i don't really know anything about Carvin speakers.
also, anyone know if i could order a badge for the head from Carvin?

Join date: Jan 2006
140

IQ
Nice! You went through and bought the Carvin. As for tubes, look into JJ's. You're looking to play heavier stuff, so look into 6L6's rather than EL34's. The 6L6's will sound beefier in that amp. It does have the EL34 and 6L6 switch on the back, right? If it does, be sure to have a tech bias it.

You should be able to order a logo from Carvin.
ya, it was just too good a deal to pass up.
it does have the bias switch on the back, any ideas how much a full retube cost me?
and thanks, i'll email Carvin tomorrow to check prices.
Sweet, I bet it sounds great!
i really haven't experienced the full sound yet. I tried it out around 8:00, so it was too late to really crank it. What i did hear was amazing though, so i'm really looking forward to getting a chance to turn it up and see what it can do.

Overall i think it's really good for my first tube amp.

Join date: Jan 2006
140

IQ
A full retube is going to cost you about $120+, but a tech is going to charge more to bias the amp.
wow, little more then i was expecting
luckily i saved enough money by buying this to get it retubed soon
alright, so i've decided to work on the cab this weekend.
I'm planning on adding casters, wiring the speakers properly, and closing the back

anyone know if i could get casters or something similar at the hardware store?