Selling Jackson RR3 Like New
- Black Jackson RR3
- Bolt on Neck
- Seymour Duncan JB(b), Jazz(n)
- Fresh Strings
- Fresh Springs
- All Hardware
- Absolulte MINT condition. No dings, scratches, chips or cracks.
I'm selling it for $570-$600 or trading for something of equal value, like a les paul style one, (ESP, Epi, or Fernandes), or something hard tail in general.
I also would trade for A few Visual Sounds pedals (Jek & Hyd, H20, Comp 66, and Doub Troub) and an ISP Decimator.
I cannot ship outside of the united states mainland.
UPS and Fedex only.
I have this practically new Jackson RR3 that I've had for a few weeks. I never play it because I just got a new Soloist 2 weeks after I got it. It's only been played once. Never gigged. It has all alan wrenches, the Floyd Rose bar and all springs. Its Black with Seymour Duncan JB in the bridge and a Jazz in the Neck.
I had to take all these pics with my cell phone so bare with me.
Private Message me or prefferably email me at
gotet10@gmail.com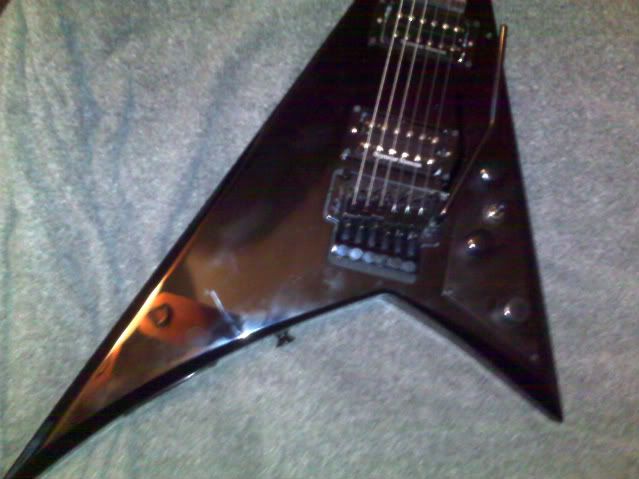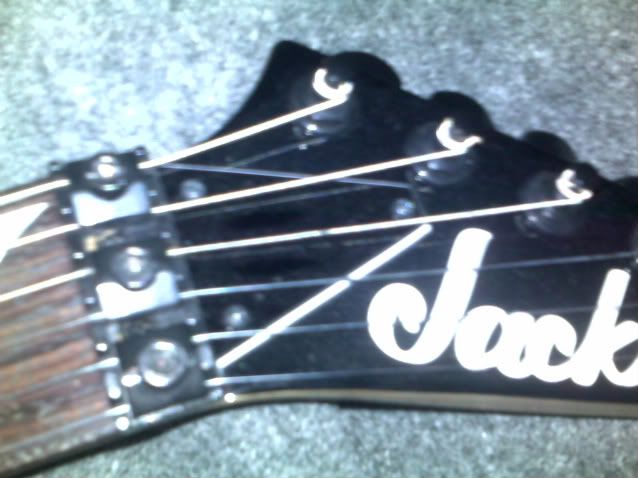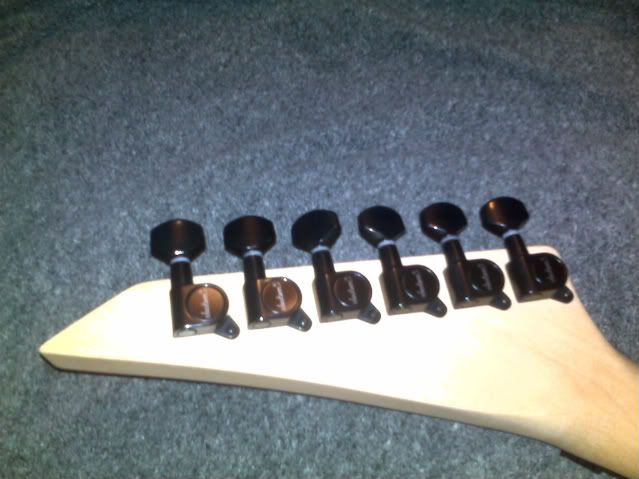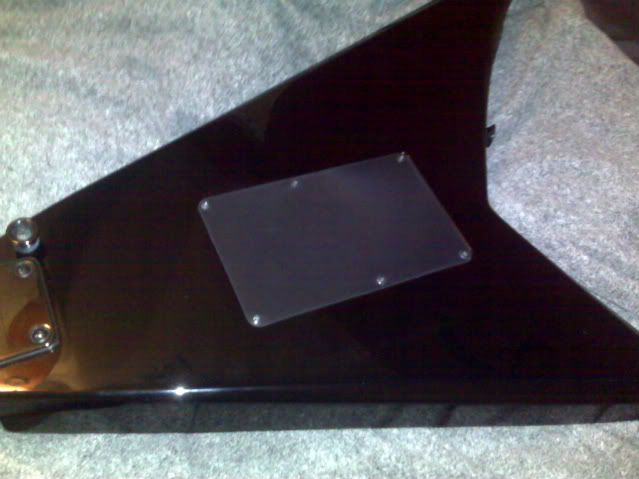 Last edited by Dark_Raven10 at May 11, 2008,
omg i wish i had the money...

free bump
Damnnnn!!!! haha

I Want a Schecter Blackjack ATX white with no FR
Or the new model Schecter C-1 hellraiser.
Bump

I have to get this thing outta my house.

Join date: Dec 2007
60

IQ
Also don't forget only 3 bumps a week and 1 every 24 hour's!
Also if that had EMG's i would buy it straight away... but that's why im buying a Jackson DKMGT

Yeah, I was gona put EMG's in it but i had them in my warlock and my C-7. And the JB and the Jazz actually sound REALLY good. its kinda odd.
Last edited by Dark_Raven10 at Apr 10, 2008,

Join date: Mar 2008
30

IQ
do you care trading your guitar for my 1979 greco les paul plus cash or my roland cube 60 plus cash ???
do you care trading your guitar for my 1979 greco les paul plus cash or my roland cube 60 plus cash ???
No, im sorry. I really need cash or one of the schecter's I want. But Im sure someone will buy your things.
Last edited by Dark_Raven10 at Apr 10, 2008,
I'm gonna use my last bump for the week. And yes, still for sale.
Are you shipping overseas? Im that case i'm really interested
its a possibility. where are you?
Northern Europe, Sweden to be exact

I'll check into it and get back to you in a day or so. Good?
Sounds great

im interested.
but im in the uk.
how are the pick ups?
i want them on my schecter so what are they like?
are they good for blues, rock, alt, indie, metal and obv a nice clean tone?
cheers
Their good for metal, rock, jazz, and nice cleans. I wouldnt say indie. But probably blues.
surely if they can do clean and rock they can do indie as its inbetween?
cheers btw.
I suppose. I dotn know too much about indie music. I was thinking light and fluffy style for some reason haha. but yeah. the Jazz is great for cleans. and the JB is just an all around good pickup. It can do almost anything.
Last edited by Dark_Raven10 at Apr 12, 2008,
nice!
i might invest in some for my schecter!
cheers mate!
Just checking in again, have you had a look at overseas shipping? Cheers / Andy
Yes Im still researching it. But i have to go to schoola nd all so I only have a little time to research haha. Umm. How would you want to work out the payment for shipping?
do you get a new guitar every week or something? why would you buy an RR if you got a soloist like a week later? dam..
no My stepdad gave got me the soloist when he moved out, so i didnt buy it. But I dont really like the RR shape for some reason as compared to the soloist.
I assume all via paypal, shipped with USPS for best price/service, does it come with any kind of case?
To spadeace: It only has a soft gig bag because the hard case is only online.

To Metallica_death: I believe so as of now but im not quite sure.
Ok as of now my sources are telling me it would be alot of money to ship over seas. So To spadeace and metallica_death, I'm truly sorry, but I don't think it would be financially wise for me to do that.
that for my dinky?

just a possiblity as im not set on selling/trading my dinky
nvrmind, would u consider that?
its a possibility. What shape is it in, color, electronics and such?
its a standard strat type body, reversed headstock, its the transgreen color.
its got EMG 81/85 combo. works perfectly, looks mint except for a small chip on the headstock
I dont know dude. I really need the money. If you have the money I'll gladly sell it to you.
oh, ok dude

well i have no money, so good luck selling an amazing guitar
Thanks for understanding dude.
I changes the main thing, I'm now excepting trades like a les paul or something.

Join date: Jan 2008
100

IQ
well I don't have a Les Paul but I have an ESP LTD M200FM w/ DiMarzio EvO2 in the bridge that i would gladly trade you
Does it have a trem, cause I'm looking for a guitar that'd hard tail, cause my new Hellraiser has a FR.

Join date: Jan 2008
100

IQ
aaaah
yeah it does

dammit.