How do i put my humbucker ring back on?
So I was fiddling with one of my guitars and thought I'd take off a ring, just to see what was inside as I've never seen before, and to expand my knowledge of what is inside a guitar and how it all works.
I decided to put it back together and it's gone a bit weird, can anyone tell me how to put it back on without fucking up my guitar?
What exactly is the problem? It is generally held on with screws. are you haveing trouble puting it on the guitar or reconnecting to the pickup?
I just can't put it back how it was.
It's help on with screws and springs.. see?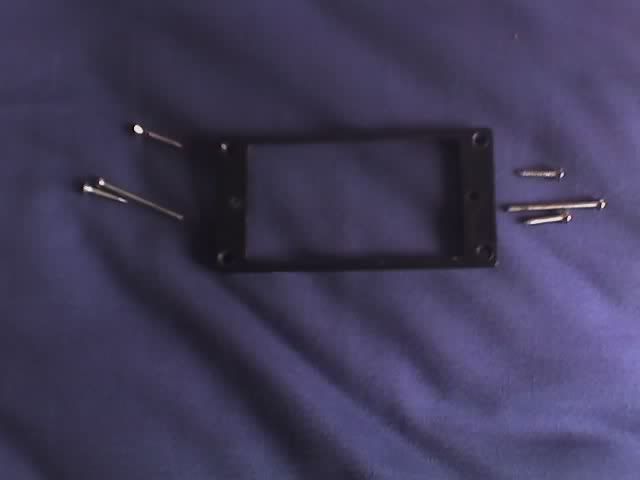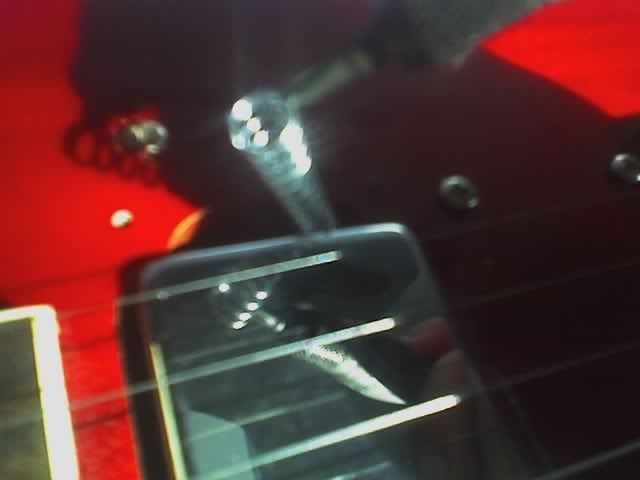 You need to put the larger screw through one of the middle holes, then put it through the spring and then screw it into the pickup all at the same time. It can be a pain to do on your own, but it is possible.
Perhaps get someone else to help by holding the pickup for you.

Edit: You'll probably need to remove the pickup from it's recess. IE. taking your strings off. It might be possible without but I've never done it that way.
Last edited by ChrisN at Apr 11, 2008,

Join date: Jul 2007
60

IQ
Putting those springs back on with the strings on the guitar will be like doing brain surgery thru the anus. You will fight with it for a long time. It will be a whole lot easier to just take the strings off. Put the 2 screws thru then the springs on the screws and press the pickup against them and run the screws in.
Yea, loosen or remove the strings, see if there is enough wire to get the humbuckers lifted out some and put the long bolts through the ring, slide the spring over the bolt then into the ears on the lower portion of the pickup. Slide back into the guitar and then the remaining 4 screws will attach that assembly to the guitar itself.