anyone know anyhtign about the Kustom KLA25A?
i got a Kustom amp at a pawn shop the other day and when i got home to look it up, i couldnt find any record of it anywhere. i have deduced that it was made sometime between 1984 and 1991 because of the time period the logo design was used cross referenced with the production date of the same speaker used in a marshall lead during the same time period. it was an amp made before kustom went under then came back, but if anyone could help me find out anything at all about this amp, please do.
here are some pics i took of it.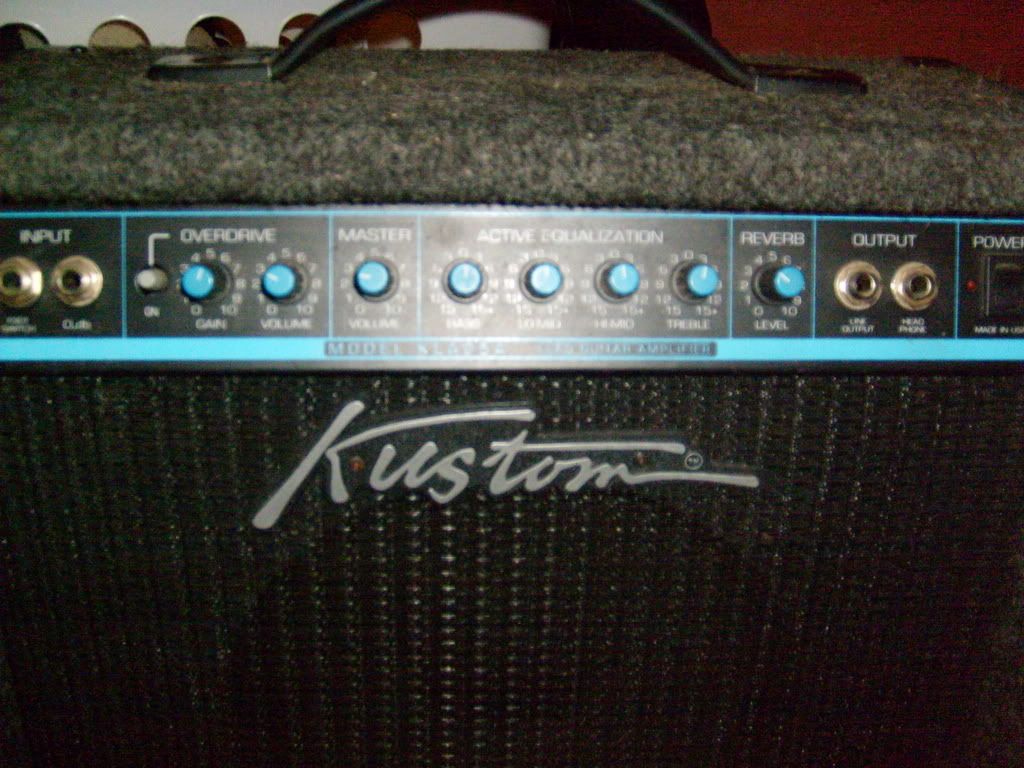 Looks like some kind of solidstate.
Does it sound good?
it sounds great, a bit bluesey. would be amazing with a tele and some reverb. a perfect country sound. both channels play well, and i agree in thinking it to be a solid state as it takes maybe 2 seconds to warm up. regardless of what it is, it was a steal for 50 bucks, but it would still be nice to know more about it.
Nice.
I really don't know too much.
Look in the back, can you see tubes?
Just making sure, but I don't think Kustom was too well known for having tube amps back then.
no there are no tubes back there, its jsut a little enclosed part...ooh! i just noticed theres an extra out on the back for daisy chaining...fufufufufufu:3
Yay.
Well, glad you're happy with it!
I know nothing about it, but for 50 bucks, almost any amp is worth it.