FS/FT: Boss CH-1
FYI... This is still for sale but with a lower price.
Near mint condition Boss CH-1 Super Chorus with box and papers.
$55 shipped.
I'm in Lancaster, PA, zip code 17512. Money Order is preferred, if you want to use PayPal I suppose I can do that as well, I'm just hesitant to put my bank information on the internet, secure as it may seem.
The pictures below are of the same pedal, I just them at different times, with my cell phone and digital camera.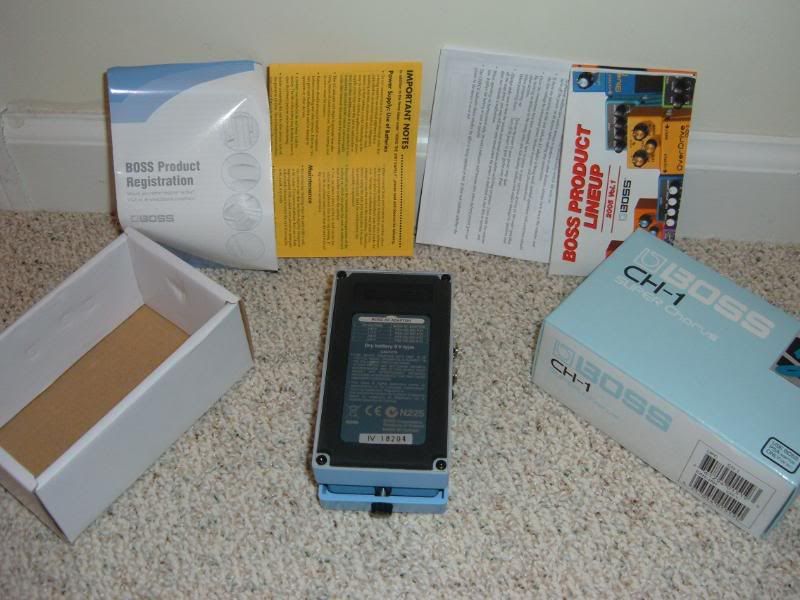 Last edited by masterchief101 at Jun 10, 2008,
Bump. Really clean pedal.

Join date: May 2007
100

IQ
You would get much more on ebay dude..id say its the way to go

are you open to any trades?
I was originally when I was trying to sell this before, but now my fiancee needs money for some bills and I don't use this, so no trades.