Shoe Suggestion
Well, it's that time again.
My current shoes are starting to fall apart, they've lasted me a good year, and I need new ones.
To start, I've been wearing Converse Chuck Taylor high tops for a good four years straight now. I love the shoes to death. They're comfortable, they last me a longer than most shoes, and they're relatively affordable (compared to other brand name shoes).
BUT, this time, I want to make a change. It's not that I don't like Chucks anymore, I simply just want to try other shoes.
My first thought were one of these pairs:
PF Flyers Number 9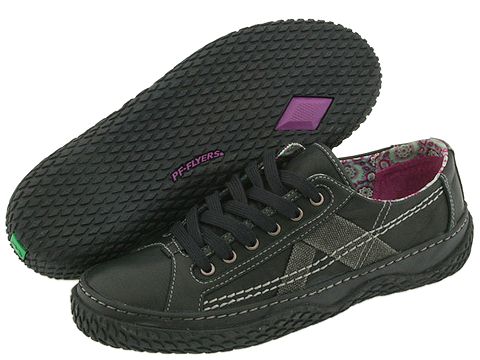 PF Flyers Number 5
I love those shoes. They look nice, and, while they're kind of expensive ($80-100), I thought they would be worth it, being PF Flyers.
I was wrong, though.
All but two of the customer reviews I read said that they start tearing apart at the seams after around 2 months of normal wear, and I'm unusually rough on shoes (somehow), and I doubt they'll last me more than a month or two.
So, I ask you, what are some other shoes that are similarly styled, don't exceed around $100 (preferrably around $40-80), and are made at a greater quality?
Thanks in advance.

Last edited by fallenangel20 at Apr 16, 2008,