k, wtf is this?
so im trying to wire to ouputs to a stereo jack
and no sound comes out
ive tried all the different tips sticking out and nothing works
heres a pic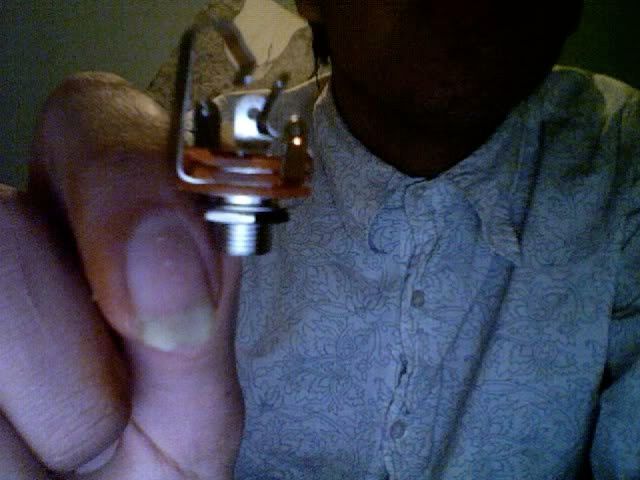 its got this little drawing thing on the back of the box, can someone explain what it means please?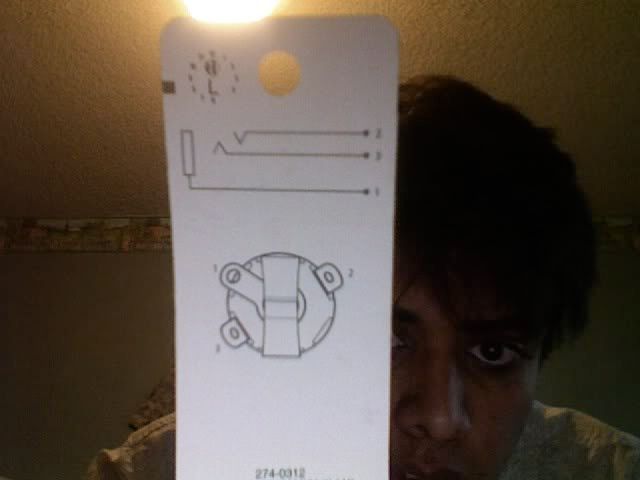 Join date: Jun 2007
260

IQ
If you have a DMM with a continuity tester just plug a lead into the jack. Touch one probe on the the end of the lead not plugged in. Use the other lead to tap on the jacks contacts. When your DMM beeps or whatever you have found your Tip.

I always do this cause not all jacks have the same layout.

Terrible thread tittle btw.
looks like tab 1 is the one youre going to use for the wire, 2 and three are grounds, or screw holes anyways.

Join date: Oct 2007
30

IQ
1 is ground, 3 is left channel, 2 is right channel if i remember correctly. Just use 1 and 2
Last edited by boostdemon at Apr 17, 2008,

Join date: Jul 2007
60

IQ
Guess ive been wiring wrong. Tip is supposed to be signal.
Join date: Feb 2007
200

IQ
boostdemon
, that picture you posted is full of fail.
TS
, The upper part of the drawing indicates:
Tip = 2
Ring = 3
Sleeve = 1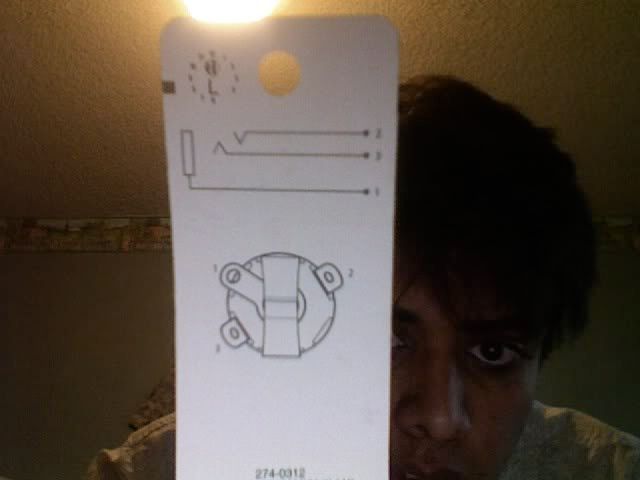 For A Stereo connection:
2 = Left
3 = Right
1 = Common (Ground aka Earth)
If you connect this way, you must NOT connect a mono plug to this jack or you will short out the right channel.
To wire this jack for MONO:
2 = Signal
3 = No Connection
1 = Ground / Earth
Last edited by SomeoneYouKnew at Apr 18, 2008,

Join date: Oct 2007
30

IQ
TS

, The upper part of the drawing indicates:

Tip = 3

Ring = 2

Sleeve = 1

For A Stereo connection:

3 = Left

2 = Right

1 = Common (Ground aka Earth)

If you connect this way, you must NOT connect a mono plug to this jack or you will short out the right channel.

To wire this jack for MONO:

3 = Signal

2 = No Connection

1 = Ground / Earth
yeah that top diagram pic threw me for a loop... I was imagining the tip hitting the ground instead of it being the sleeve