Microphone cable wiring
How do you wire a 3 pin mic cable to a 1/8in headphone cable?
I want to use a nice mic to record on my computer, but I don't know how to wire it.
I tried connecting red to red, white to white, ground to ground and leaving the black one unconnected, but I couldn't get any sound. How should I wire it?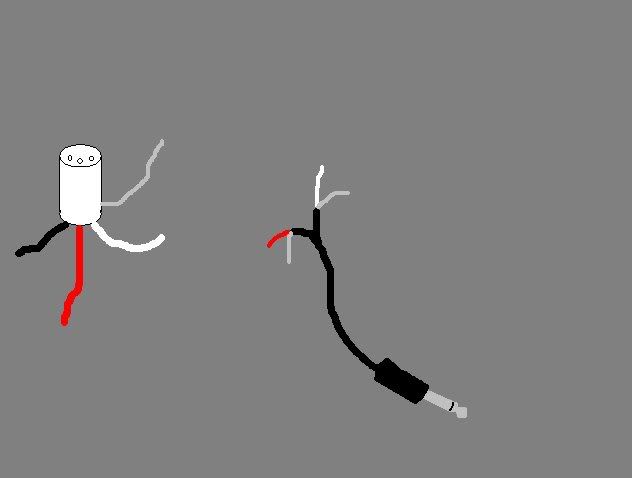 (the grey wires are the bare ground wires)

Join date: Nov 2004
20

IQ
I have not got a clue why you want to do it this way, and not just use a mixer or something instead, but I'm not one to judge.

I guess you could buy a mic cable which is XLR to 1/4" jack, and then put an adaptor jack to convert the 1/4" to a 1/8" jack, and that should work I'd imagine...
i'm just sitting here fiddling around with stuff I already have and I don't really want to spend any money, but that's a good idea.

Join date: Nov 2004
20

IQ
No problem. And I think it shouldn't cost you much for the jack-to-jack adaptor, and a cheap XLR to 1/4" jack shouldn't cost much more than $10, assuming you've got places similar to Maplin in the US (I'm guessing you're from the US because of the time...I'm from UK so normally I'd say "go to Maplin")