japanese bug fights

Join date: Apr 2008
10

IQ
Looks fun to bet on. They probably do to be honest.

Join date: Jul 2006
60

IQ
This is AWESOME!
How the hell did you find this?
"RULES OF JAPANESE BUG FIGHTS"
"3. No outside weapons in Bug Fights "

LOL @ google
Last edited by metaldud536 at Apr 19, 2008,
That was awesome!

*Silently waits for PETA*

Join date: Jul 2007
51

IQ
Dude, I already knew about this

It looks fun as hell


That scorpion got served.
All I get are google ads in place of the videos..?
I've heard about this, but never really watched it. I guess it's a fun thing to do with pests.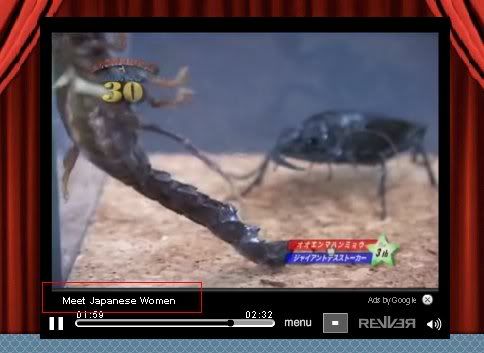 Awesome!
<Insert hiliarious Search Bar Joke here>

Seirously there was a thread about this not too long ago.