Post You Desktop V. ???

Join date: Aug 2007
10

IQ
Ok, so I don't know what version it is.
However, I do know that it hasn't been done for some time.
Basically, just post your current desktop here, icons and all.
Here's mine: (resized)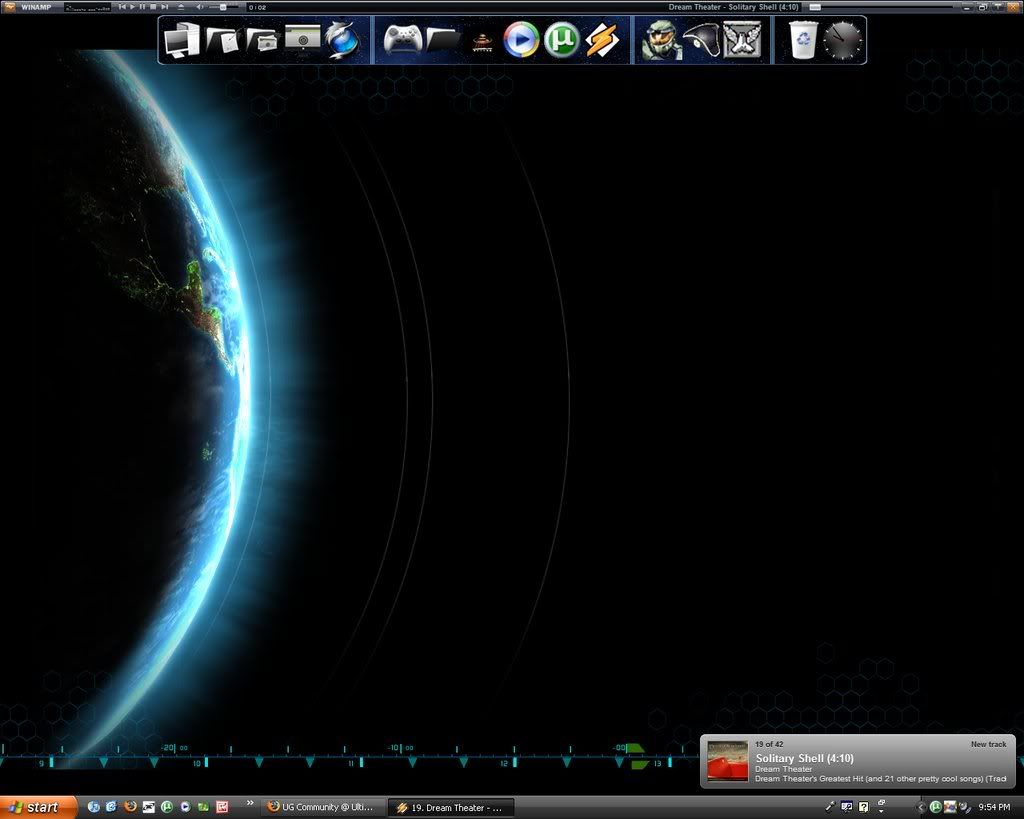 To take a screen shot of your desktop, press the Print Screen button in the top right corner of your keyboard, then go to Start>Run and type in MSPAINT. Click Cntrl+V, and save the file.
Then upload it on a photo hosting website, and post it here.