Vintage Lawsuit era MIJ Les Paul Custom Black Beauty w/Gibson Headstock Matsumoku
SOLD!!!
Here we have a Cortez Gibson Les Paul copy made in Japan (I believe late 1970's). Made in the famous Matsumoku factory. This one has the Gibson shaped "open book" headstock. Very good condition. No issues. Minor scratches and dings from use...still looks great. Appears to be all original. Everything works, no scratchy pots or anything. Gold hardware is tarnished from age but just gives it a vintage relic'd look. Asking $275 shipped to your door. Make me an offer. Cash better than trades...but will consider...
PM me or email me directly at djfrank70 AT comcast DOT net if interested.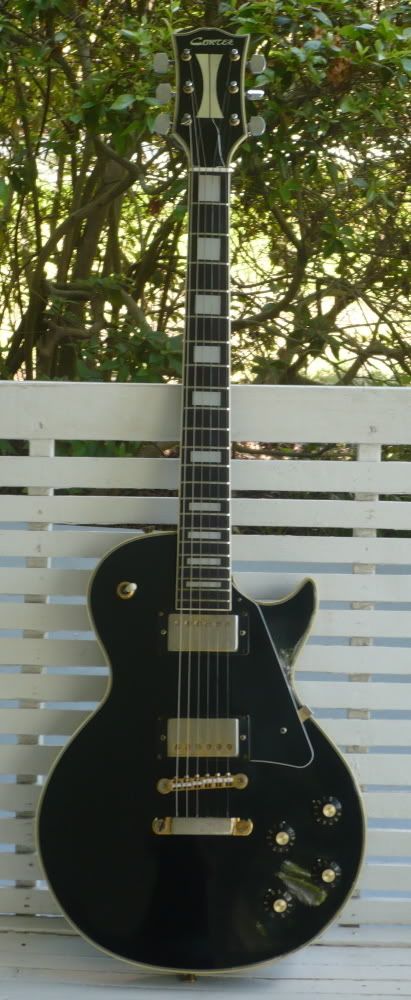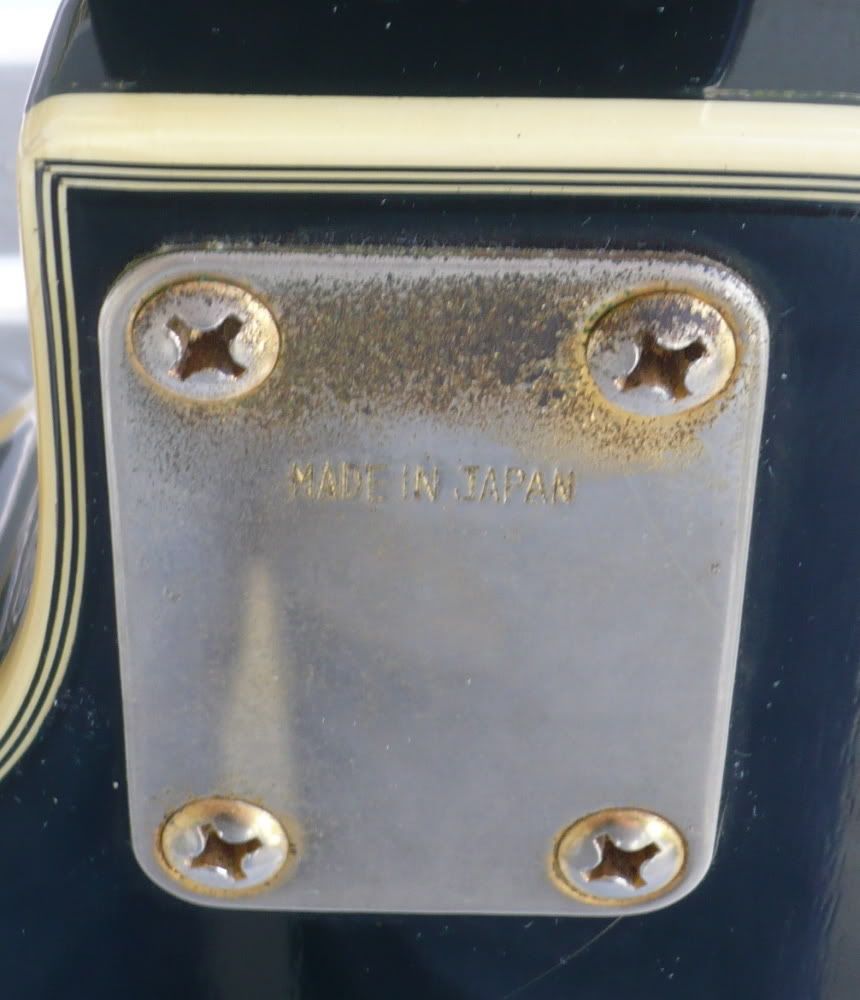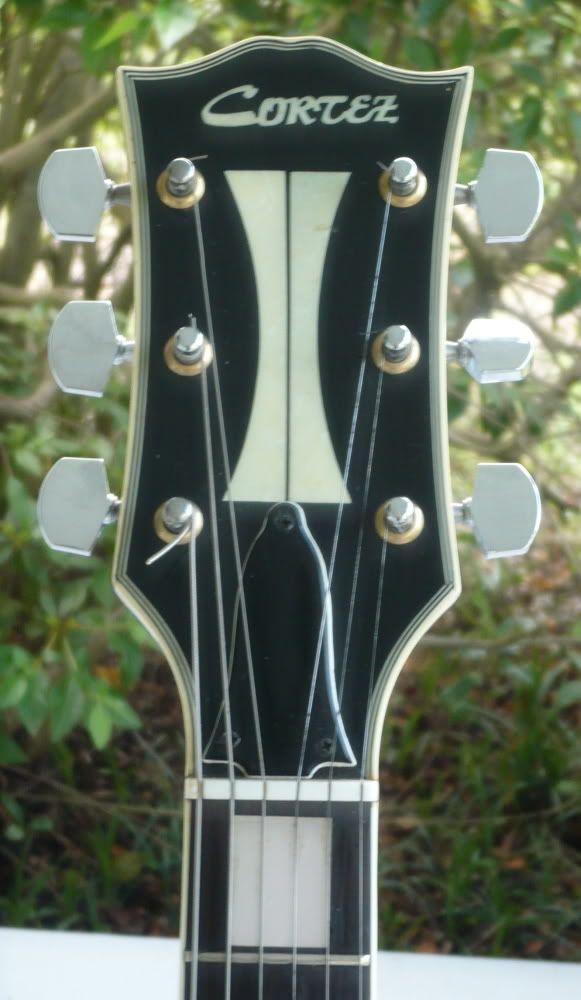 Last edited by djfrank at May 1, 2008,
May consider partial trade for Shure Microphones
Few nibbles...no bites... REDUCED $250 SHIPPED to your door... Great guitar for CHEAP
Thought I had her sold...but still up for grabby grabs!