oh hi there
I need help. My Fender Blues Junior shuts off all sound transmission after a couple minutes of play. The amp is still on and the tubes are all hot, but there is no sound going through. So, I have a question: Is it the amp or is it the cables? Help would be appreciated soon.


Plz&thanku

EDIT: And my Epiphone Dot does not appear to be working too. I think it's the same problem I'm having with my amp, which is either the input or the cables, and I do have a load of pedals hooked up, if that would mean anything.
Im guessing its the tubes. But your Epi Dot probably hasa loose input jack, so it just might be that.
Tubes should be fine. I bought it a year ago, and they're lighting up if that means anything.
check the guitars output jack. that both wires are still connected.


also, if you are cutting out on that amp, using different cables and guitars, then PLEASE make sure the wire to the speaker is inserted all the way into the jack and secure on the speaker, (in the amp back) or you can fry ur amp.

Join date: Nov 2007
721

IQ
check to make sure your speaker connections are good?
checking the guitar...
checking the wire to the amp chassis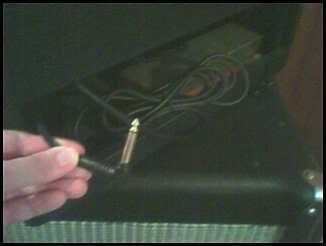 thanks jenny. i'll take that into account when i encounter my amp again.
k, ill check back after