Ft: Esp Ltd Mh-301
I'm looking to trade my ESP LTD MH-301. I'm looking for something w/o a floyd, preferably string through.
• Construction: Neck-thru body
• Scale: 25.5 in.
• Body: Mahogany sides w/quilted Maple top
• Neck: Maple
• Fingerboard: Rosewood
• Inlays: Blocks w/ model name at 12th fret
• Hardware: Black
• Bridge: Floyd Rose Licensed
• Binding: natural-body/white-neck
• Frets: 24 x J
• Pickups: EMG HZ H-1 set
• Electronics: Volume, tone, 5-way switch
There's a small chip in the back, and a scuff on the side, which isn't noticeable unless you are looking for it. This guitar plays wonderfully and can put out some nice sounds. I'm just looking for something different. Oh, and I've wiped my guitar down since those pictures, no fingerprints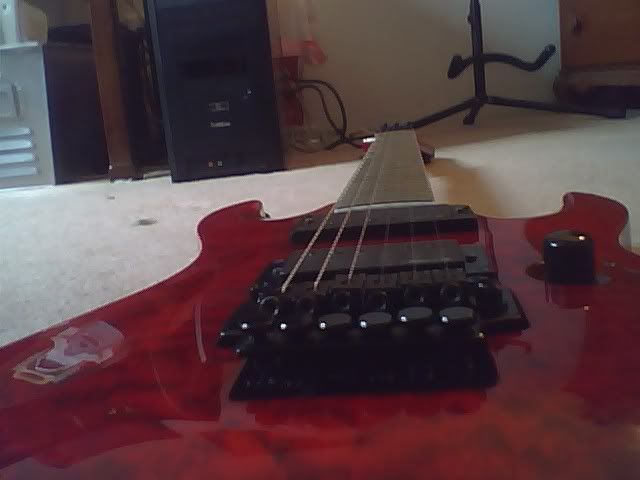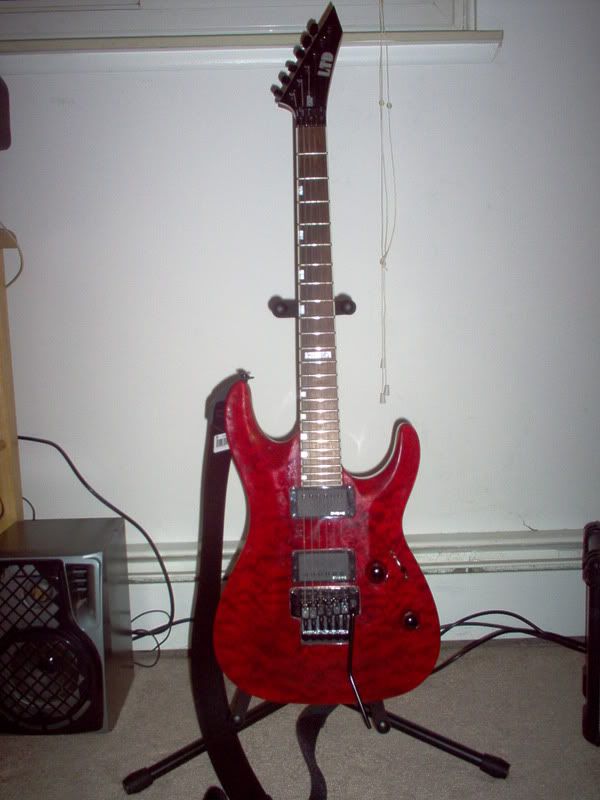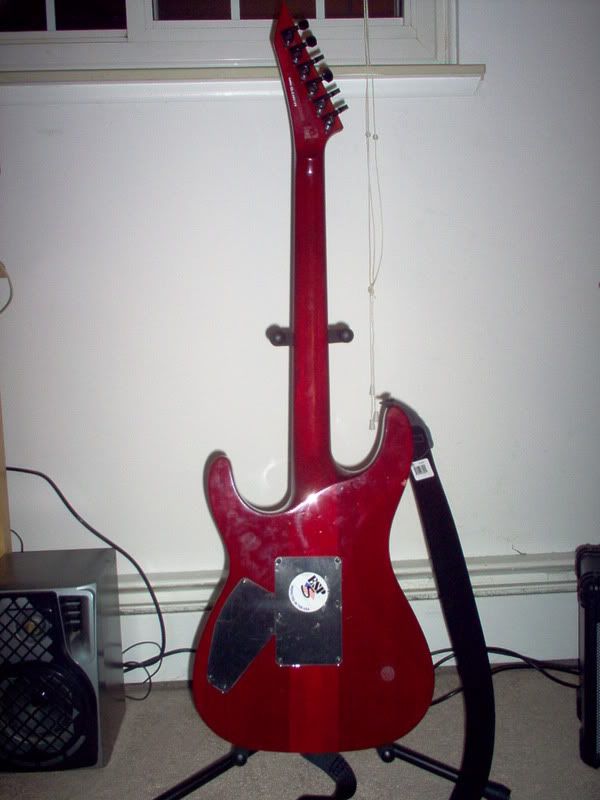 I am open to any serious offers, I have a soft side for schecters though

Will post better quality pics later.
Thanks for looking!
Last edited by ClimhazzardX at May 11, 2008,

Join date: Jul 2003
20

IQ
I am located in Oxford, Michigan.

Join date: Aug 2007
40

IQ
I have a Schecter C-1 Hellraiser I've been thinking of getting rid of.

Join date: Aug 2007
40

IQ
Interested, im gonna pm you about some stuff. Hopefully you still have it.
I still have this bumpity bump!!!
Up for a nice guitar. Hopin that ill get a message back with good/negotiable news

Still awaiting the pm, so when it comes youll have one back

Still have not recieved your message? ill post back tomorrow/later if havent recieved and you can just post here?
I still havent recieved? just post on here?
I'm not really that interested in Dean guitars, do you have any others?
No thanks.

I would love to have a strat+hotrail in bridge or HSS.
Last edited by ClimhazzardX at May 7, 2008,
I could easily put a Humbucker into my strat, if that interests you?

-Mick.
No thanks, shipping to italy would be too much anyway.
Sorry mate.
I could easily put a Humbucker into my strat, if that interests you?

-Mick.
Italy???

Its Ireland. Huge difference!

-Mick.
Bump, I would also consider trading for an Ibanez of some sort.
well if you dont get any offers my offer still stands with my dean plus a item or cash
would you consider selling it outright?

pretty please?
Perhaps, I would prefer a trade though.
Make an offer

Alright I am going to go ahead and list this FOR SALE as well.

$400 Shipped.
Bump.

Can a mod add FS also to the thread title?

Thanks!