body shape
so i plan on embarking on making another guitar, but this time i want a custom shape, not a stock body shape(strat, les pual, warlock,v etc) so i was thinking take 3 bodys and putting them toghter. so i was looking for some ideas of what i can make, i plan on using Autocad later to draw them up and letting you guys pick which one i should make. feel free to suggest a pickup config when giving me ideas.


so if you didnt feel like reading that, give me some custom body shape ideas/pics or give me three guitar shapes and tell me what of each i should use or ms paint it lol

thanks to all. ill be surprised if this makes it very far.( i mean ideas, not my project)

edit: it would be helpful if you would post pictures of the bodys when posting ideas to make sure its clear what im using, thanks
Last edited by metalwarrior40 at May 3, 2008,
what about layering bodies. So like biggest in background, like a warlock or whatever with a les paul or something on top? Obviously make em thinner then stick em together
thats autcally a really cool concept, give me three and ill try it

Join date: Feb 2008
40

IQ

Join date: Oct 2007
450

IQ
a Dean RR ML
with an LP cutaway.
My next custom shop guitar will probably be a ironbird, warrior, Rhoads. I was thinking about making it a hollow body but IDK. Either way it won't be for another couple years.
I like big tits and a tight ass.

Oh, why don't you try a rectangle.
Take the back of a V and bend the bottom horn up to make an explorer shape with it. Could be good.
Oh yeah, and you can choose the front.

Join date: Nov 2007
60

IQ
I like big tits and a tight ass.

Oh, why don't you try a rectangle.
me too

oh and rectangles have been done. Bo Dittly's by Gretch i do believe.
whats that Dean thats a mix between an SG and a V?... thats an original...
and fugly
maybe try asking on Guitar Building and Customization, and you should atleast make a thread to see what the thing looks like, sounds like a sweet build.
My suggestion, BC Rich Bich at the bottom, with the middle part of an explorer and the high body (part before the neck) with a les paul. All in a red wine stained flamed maple top. The creation, Bichin Explorespaul.
Last edited by el rulfo at May 4, 2008,
I'm surprised no wangcaster jokes have surfaced yet.

I've always wondered what an Iceman-SG-Les Paul hybrid would look like.

Join date: Feb 2007
384

IQ
Here's my idea, I realize the proportions are off and it only has 4 strings and 12 frets and the neck pick-up is actually only half way on the body and I have no tuning knobs but it was in MS Paint damnit!

I like the headstock the best, the body is kinda alright but that headstock is badass
so far so good, does anyone have any more ideas before i start drawing these, i plan on posting the rough drawings later if it turns out good. also this thread will be moved to the customization section when building starts which prob wont be till around june during my summer break
ok so with all you guys and me i came up with 10 total concepts lol. heres the first three(please note these are rough 5 minute drawings so this is no where near the final plan)
a rich bich/explorer/les pual.
a war beast/explorer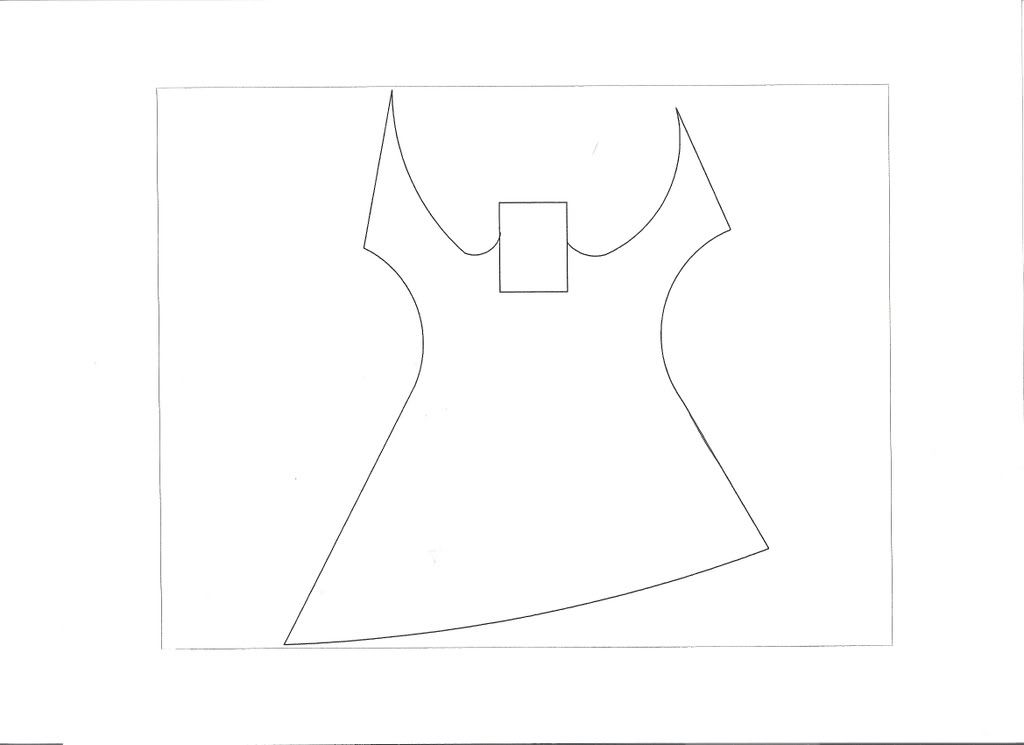 and a sg/les pual (note that the left horn is less pointy and the right is more les pual i was having issues with it working right)
the rest will hopefully be on later/ tommorow at the latest

Join date: Apr 2007
30

IQ
Oooooh, me likes the 2nd one

yea im kinda leaning towards that too but i need to finish the others. someone want to be nice and explain how i can add a poll to this when im done with the drawings?
number 2 and 3 are quite nice... burn number 1
i say have a warlock bc rich style at back, then maybe a flying V then a strat or something. Layered would be a new concept might even task off! Atleast would make you original like batio and 4 neck guitar
so i think these will be the last too, my other ideas didnt turn out so well. i wanna put a poll up but i dont know how

help please?
sg/v (SV!)
and the explorer v!
also what wood do you guys think i should use so i can start pricing it..i was thinking mahogany but not sure, not too(note i do have some experince) familiar with all the woods used.
Instead of just combining bodies, why not combine ideas? Like take all the differences between a super-strat style body and blend them with a Jazzmaster/Jaguar shape? An archtop, offset body would look sweet.

Join date: Jun 2007
155

IQ
i like the 2nd one. but i would say mix a rhoads and a jackson kelly
thanks for the effort, looks pretty sweet. i might auctlly do somethin like that for my next build, ( i plan on doing a 7 string and a double neck after this one) but i think ive decided on the second one on the first page, most of you seem to liek it too. plan on getting the wood soon!
I made some edits to your idea they're in bold if you can see that.
mainly i changed the angle of the upper base and i rounded off two corners
I forgot to show you the guitar i'm ordering from Ranguitars
Shape:
color:
specs are kinda long so i won't get into them

Join date: Aug 2007
161

IQ
that first second one, if you know what i mean looks like an sg dpreading it's legs, kinda hot!