FS: Seymour Duncan Invader
A really nice bridge pick-up.
It came with the Tom DeLonge Fender Stratocaster.
I will take pictures upon request.
Located in Los Angeles, CA.
I'm looking for $35 + shipping.
Paypal Only.
Willing to trade for a pedal.
Thanks for looking

White.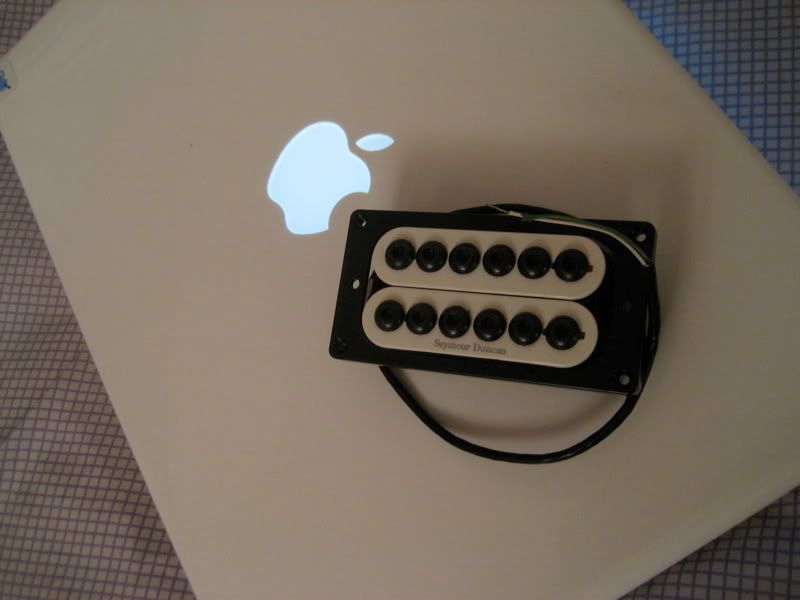 the only pic i could find so please don't give me crap about the mac

omg ive been looking for a white invader!

i'll trade you a boss bf3 flanger pedal for that
its brand new in the box with all the booklets and papers


hit me up if your interested
If you still have this pickup I will buy it right now. I want to try it out in a project. Just PM me your paypal and I'll send you the payment with my mailing address. Thanks.
Last edited by paul999b at May 5, 2008,
JessMess, you should have a PM.
Is it still up for sale because I might be interested in buying..

Join date: Dec 2006
50

IQ
It is still available. Waiting for JessMess to reply.
If the deal falls through, I will let you guys know.
trade for a boss chorus
You have a PM RabbitGuitarist.
i think im gonna have to pass on the trade,

sorry for making you wait dude,


free bump for a sweet pick up
Currently planning on trading it for RabbitGuitarist's Boss Chorus on Friday.
If anything happens, I'll let everyone who PM'd/replied know.