to gilmour fan... this is a must have unless...

Join date: May 2008
20

IQ
yo fellas,
binson echorec from the 60s.. just got it recently. don't have the guts to repair it man, prefer leaving to those who have passions in it or some real pro... the preamp works perfectly, hot cooking tube tone as per pink floyd but sadly, no repeats...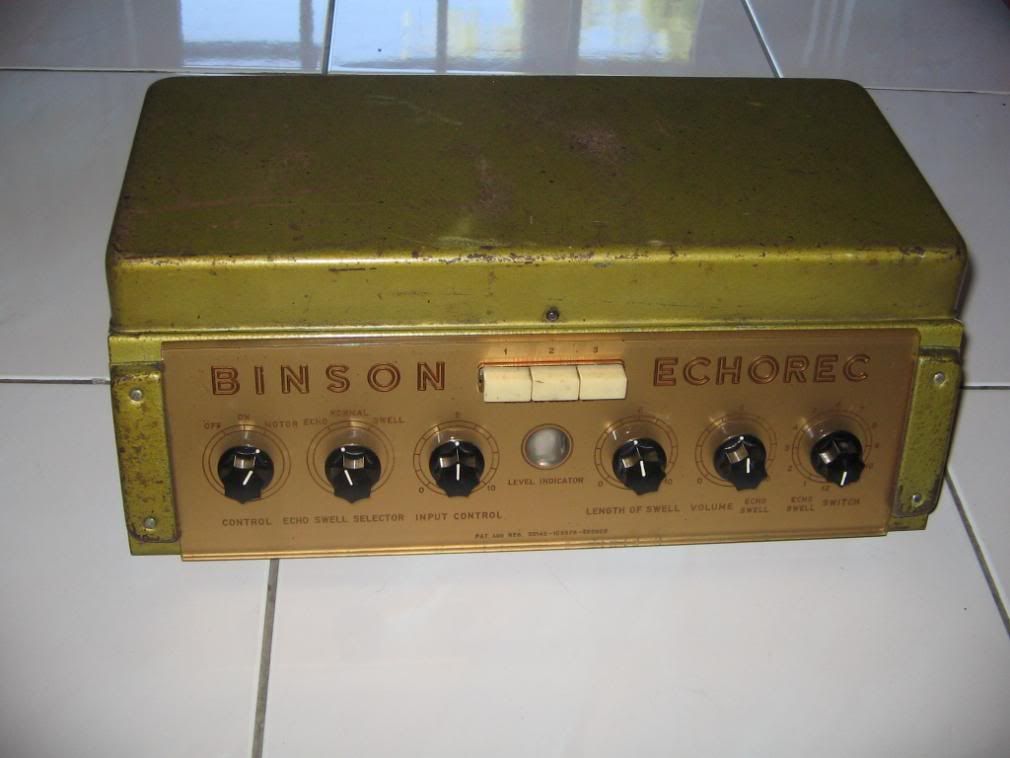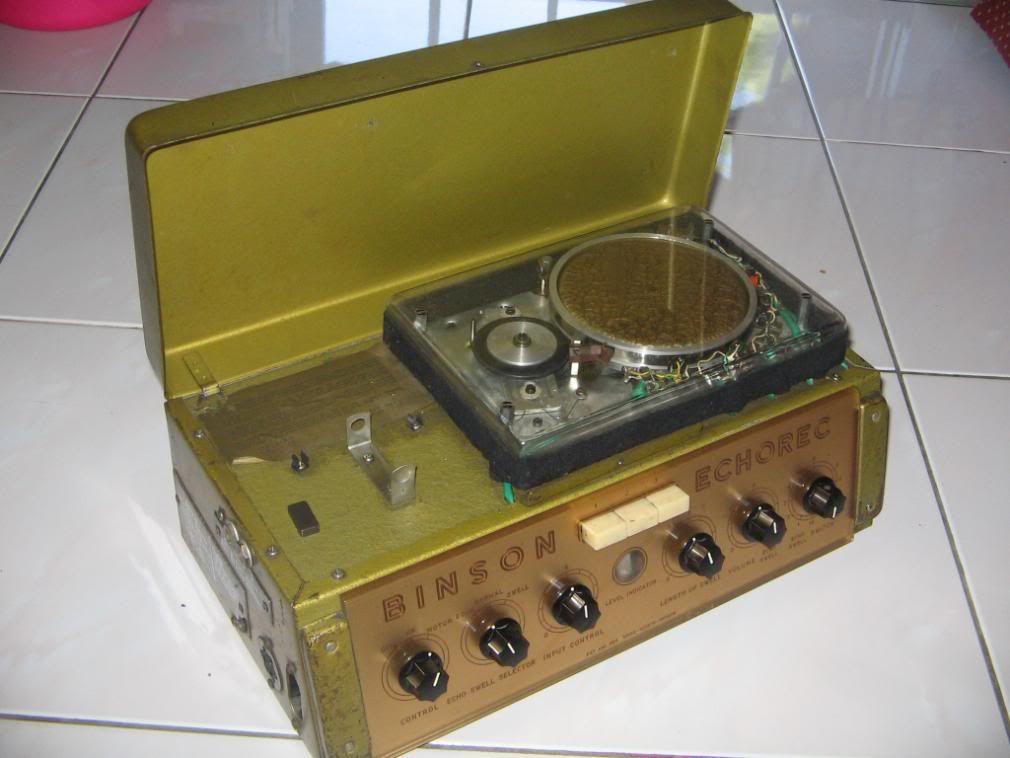 selling for USD 2000 only due to no repeat/delay. knobs replaced by the previous owner, the rest are all original, inclusive of the tubes....
btw, i'm from malaysia, shipping can be arranged via DHL. roger me if interested.
call +6016 286 8245 or browndog2woof@gmail,com
woof!
Last edited by browndog2woof at May 5, 2008,

Join date: Feb 2007
40

IQ
if i had the money i would love to buy that...to bad im dirt poor
Isn't that way overpriced. My buddy has one that has been restored to full spec recently, by a former Binson employee, with the mixer, and his won't go for that much.