what are some fun licks to play
what are some riffs that are just like rock licks or licks that sound like a solo that sound really cool

not from songs or anything
Join date: Jun 2007
1,509

IQ
this one

e|--15-15-15-15--13-13--10--10--13~~
b|--15-15-15-15--13-13--10--10--13~~

Join date: Dec 2007
10

IQ
There's No Such Thing As A Jaggy Snake is pretty cool

Join date: Nov 2005
90

IQ

Join date: Oct 2007
10

IQ

Join date: Sep 2007
120

IQ
Try Fade To Black. It's not hard to play and it sounds badass during the bridge and breakdown
fig. 1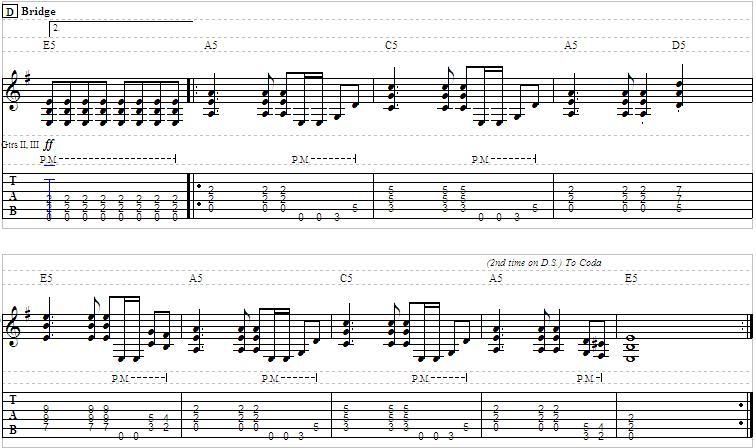 fig. 2
fig. 3

Join date: Mar 2008
20

IQ
Voodoo Chile
+1. Beat me to it. Fun fun fun.

Join date: Apr 2006
277

IQ
Anything rockabilly/psychobilly. Those genres are hands down pure fun.

Join date: Aug 2007
10

IQ
go to guitar world and look at the licks section. that should keep you busy for a week or so.
French Kissing,
anything a la Randy Rhoads really
The clean electric guitar part at the start of one.

Not the dung, dung dang dung......dung dung dang dung. the other part
holy wars intro is fun and easily do able...the rest not so much

Join date: Apr 2006
277

IQ
Damn, I can't remember how Holy Wars goes, I keep thinking of Rust in Peace!