Vdrum project

Join date: Feb 2007
120

IQ
ok.. so not REALLY guitar related.. but definitely about gear customizing

I started out with this...
notice the small all rubber v-drum kit. (roland td-6 with some extra pads)
bought some second hand drums from the used section in my newspapers..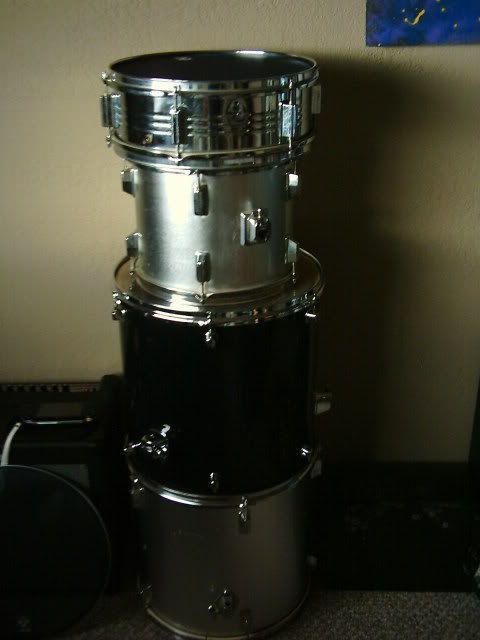 stripped em down and began the refinishing..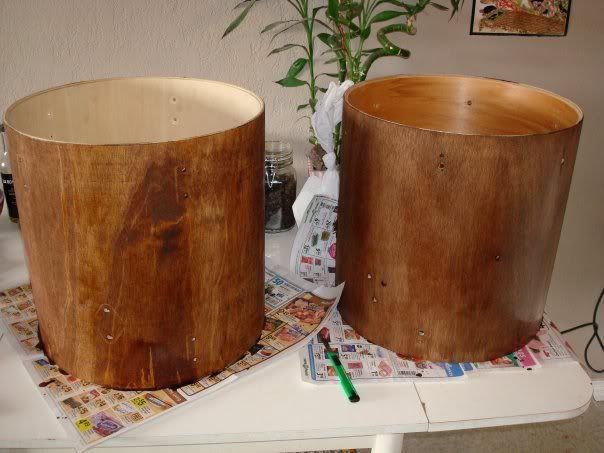 1 tom i cut in half to gain 2 12" acoustic triggers
bought some parts to mount the whole thing to the rack, and VOILA.
just gotta wire it all up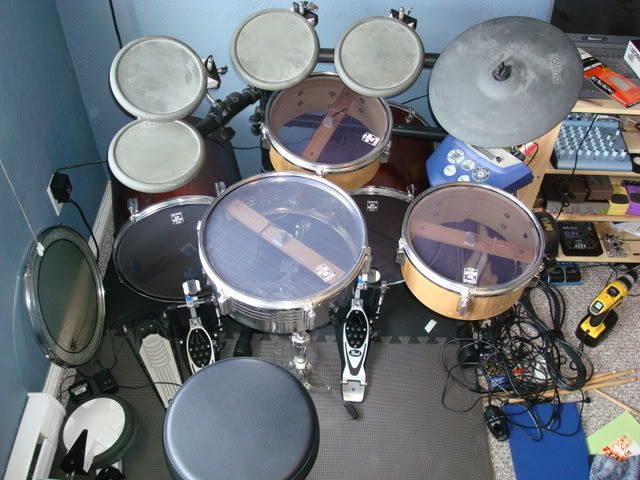 You can see i also upgraded my kickpedals to 2 single pearl elimnators instead of the old double bass pedal by Dixon.
now to upgrade the module.. :O