FT/FS: Ibanez S470 (ZR, PAF NECK,EVO BRIDGE)
It is basically mint, Deep violet flat finish.
I want to trade it for something with a Flame or quilted top with a maple fretboard(must have maple board). Or a decent tube amp such as a valve king.
Would also Love a ibanez sa260m or ESP mh 103
NO ROSEWOOD OR EBONY OFFERS PLEASE!


would sell her for 430$ CONUSA ONLY + shipping!
Last edited by isan at May 7, 2008,

Join date: Jul 2007
10

IQ
Could i get some pics please?
Sorry i took forever
i need to restring her before i ship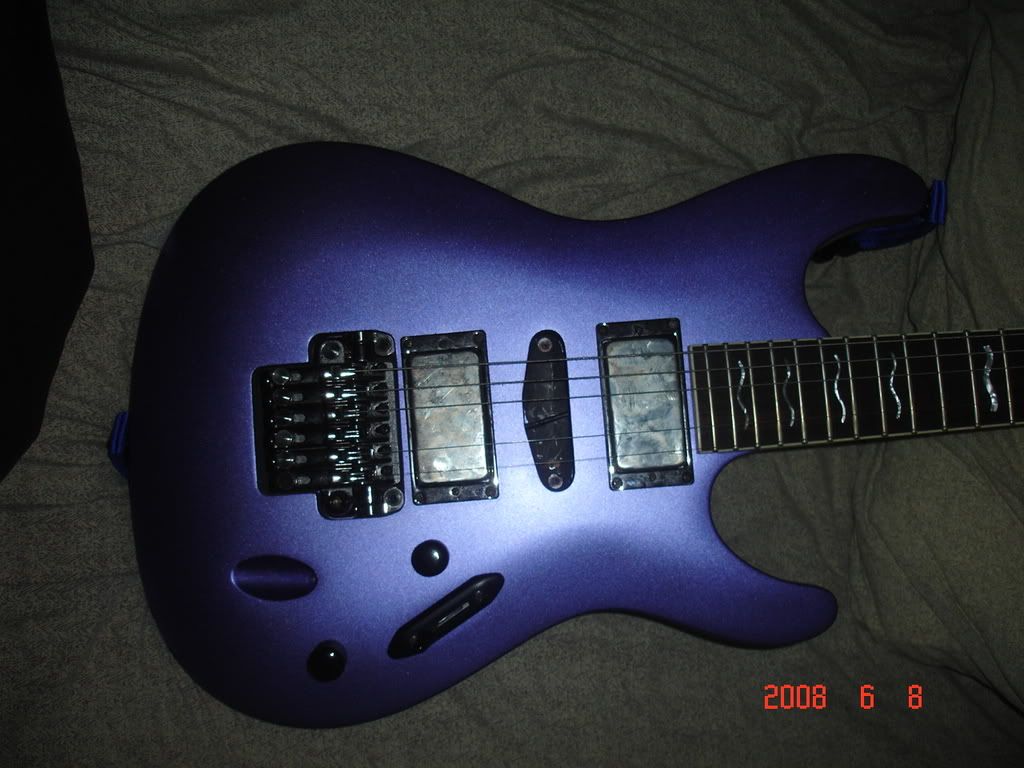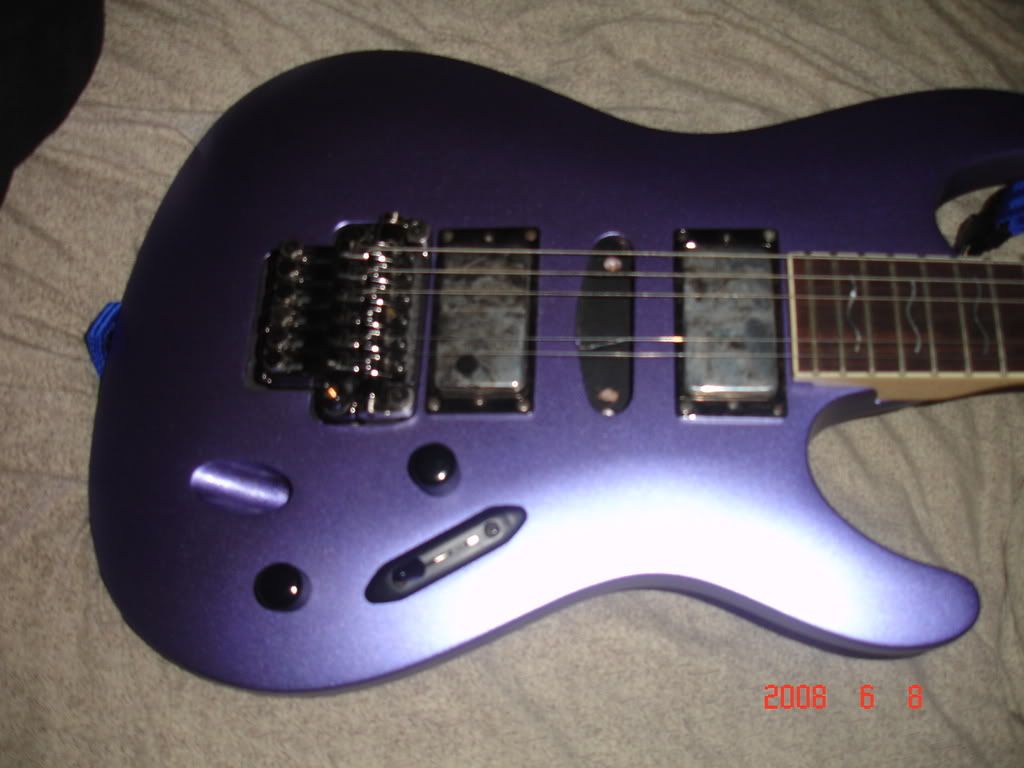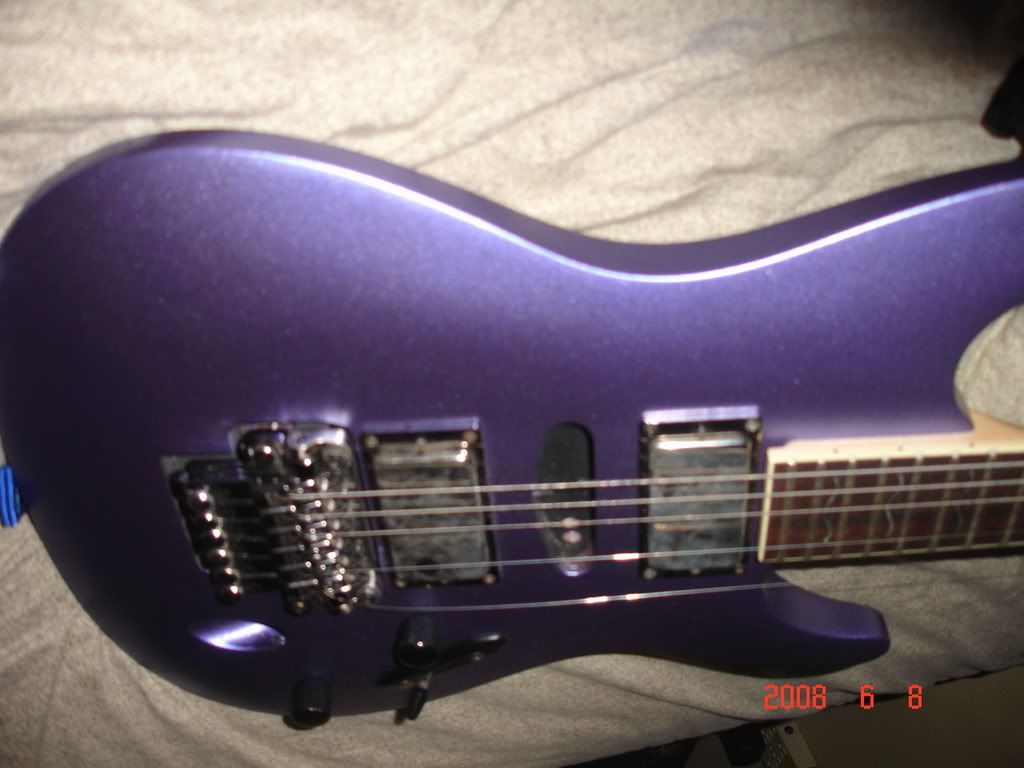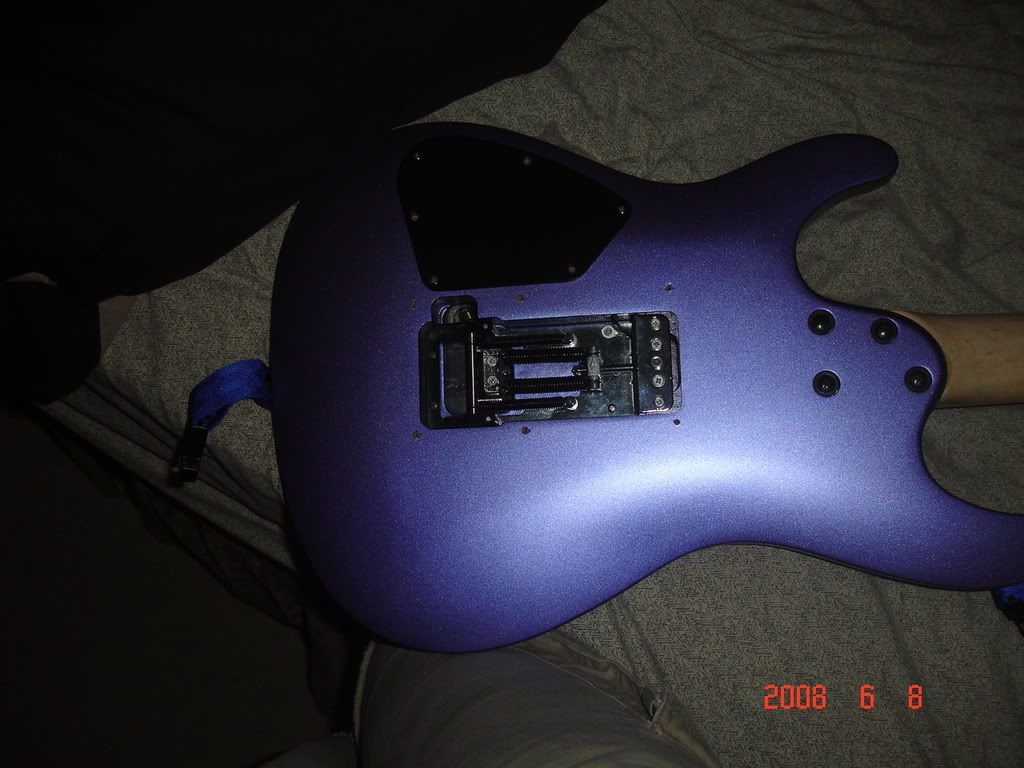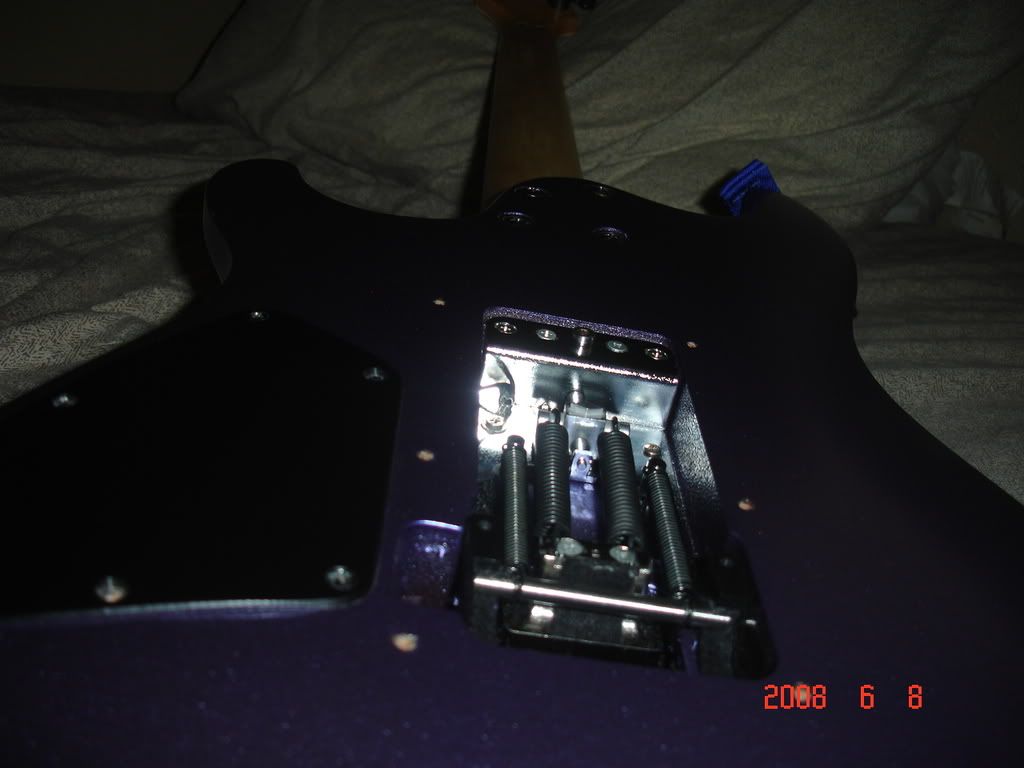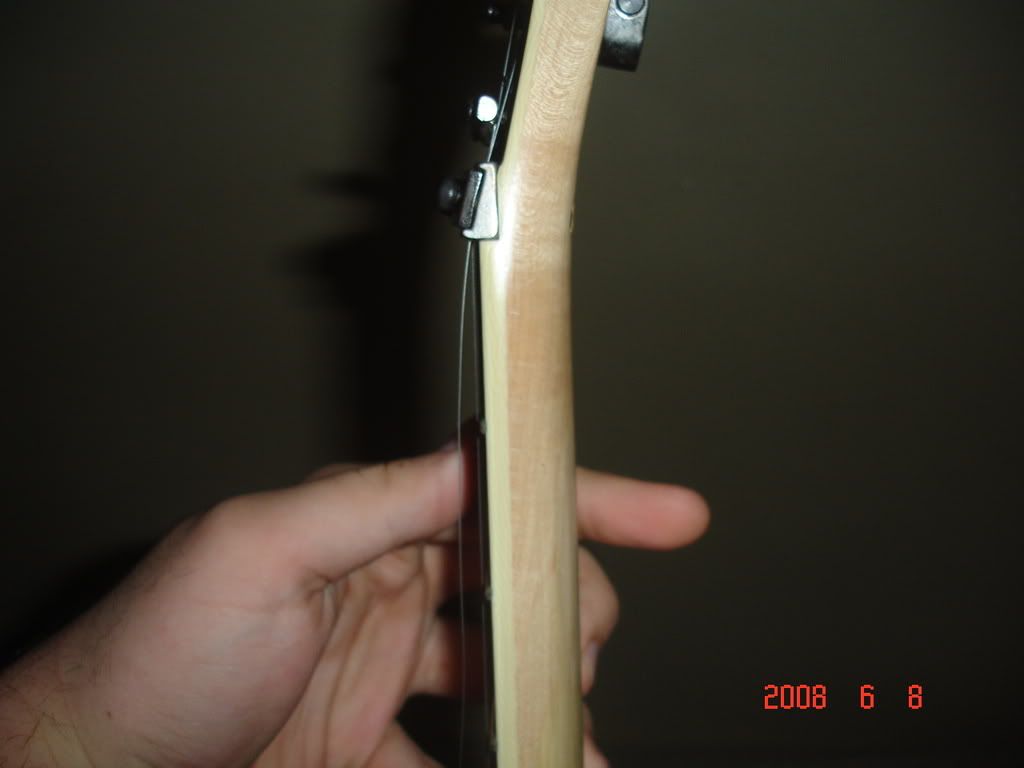 Last edited by isan at Jun 8, 2008,

Join date: Aug 2007
120

IQ
omg thats beautiful

free bump

good luck dude
My tax refund check is cut on the 20th.
Very interested, send me a pm if it isn't sold by then
bump, restrung with elixirs !
BRING!
UP!
MY!
POST!

last chance, going on ebay in a week !
Okay, could I get an estimate on shipping?
And what trem is on it?

I'm going on vacation to Georgia tomorrow, until Sunday.

When I get back, I will be immediately prepared to purchase a new guitar, and I think this one is the right one.
it has the ZR trem, and shipping will be about 20$
Ok a few more questions:

Any scratches or dents anywhere on the body?
Do the electronics work nicely? (No excessive buzz due to bad soldering, loose knobs, stripped screws, etc.)
Is the back plate missing?
Do you have the trem arm?
How thick are the necks compared to say an RG?

I've heard mixed things about the ZR's
Have you had any problems with de-tuning?
If so, could a guitar tech fix these problems?
No scratches,nor dents,and buzzing is minimal. the volume knob when turn all the way up can cut out ,but for the most part no problem with it if you don't slam the knob all the way up.
It has the electronics cover and back plate.

Oh and I WILL NEVER PLAY/BUY ANOTHER TREM AFTER THE ZR it is the easiest FR to restring period. The ZR alone sells for 280$.
I dont have a bar for it , but you can buy one for 10$ ( it is just a standard strat screw in bar with bigger threads. (replaced the original threaded bar holder after i lost the original bar)

BTW I am including a case with this.
since edit doesnt work, neck is same as the rg
I have had guitar in drop A from E standard in five minutes , try that with a Standard floyd.
Well, This seems like the perfect guitar!!
What I meant by de-tuning, was when playing or using the tremolo unit, do any of the strings go sharp or flat when returned to normal position?

And where might I find an arm for it?

Is the case a hard shell or gig-bag?
Oh only if you set it wrong but it is really easy to set, takes about five minutes to perfectly set it up.

You can get a arm for it at any guitar store really.

And it is a hard shell
Okay, sounds like a deal.

I'll send you a PM when I get back on either Sunday or Monday.

If I were to go to a store and ask for a arm, what would i ask for?
I am not sure which arm but i do know it the larger threaded bar
Okay, I just got back a few hours ago.

I've talked to my dad, and we've scrounged up about 420$

Would you be willing to let it go for 420 shipped?
that's fine let's communicate through pm's now
Buyer Never Payed!!!!!!!!!!!!!!!!!!!!!!!!!!!!!!!!!!!!!!!!
Still Up !!!!!!!!!!!!!!!!!!!!!!!!!!!!!!!!!!!!!!!!!!!!!!!!!!!!!!!!!!!!!!!!!!!!!!!

Join date: Mar 2007
242

IQ
CONUSA ONLY + shipping!
Where exactly is the Conusa? Is is near cypress?
lol CON USA means CONtinental USA but I am down by Galveston, TX.
Damn It! Delete This Thread!!!!!!!!!!!!!!!!!!!!!!!!!!!!!!!!!!!!!!!!!!