Kustom 150... questions/help?
Does anybody know anything about the Kustom 150?
I noticed we have one @ church last night, and it looks really vintage, but im not sure of anything about it.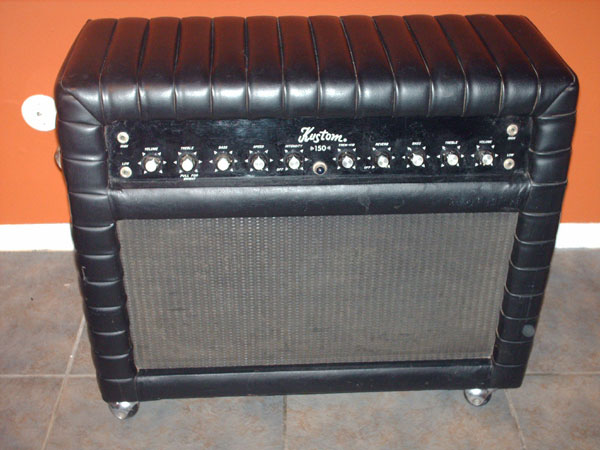 basically, can anybody give me any info on this amp? how much its worth? how many watts it can put out?
because i know nothing about it, i just noticed this little amp @ church last night that had a real vintage look to it.
Last edited by PedRoFTWkiddies at May 8, 2008,
kk, i edited and put the picture in the original post.

anything?
that doesnt help. i want to know like, how much its worth, when they were made, and that kinda st uff. that link tells me none of that.
anything about it?

im trying to find out what its worth so my youth pastor will know if he has a vintage gem in the church right under his nose....