WTF is this Bug
(Sorry, Fairly Large Pics)
OK, so it's a nice night over here in the UK, so i was sat in the garden with my guitar, and out of the blue, a few of theses bugs (beetles?) came flying at the window, they're pretty big tbh, about 2 or 3 inches long.
So does anyone know wtf they are:
PICS
1
2
3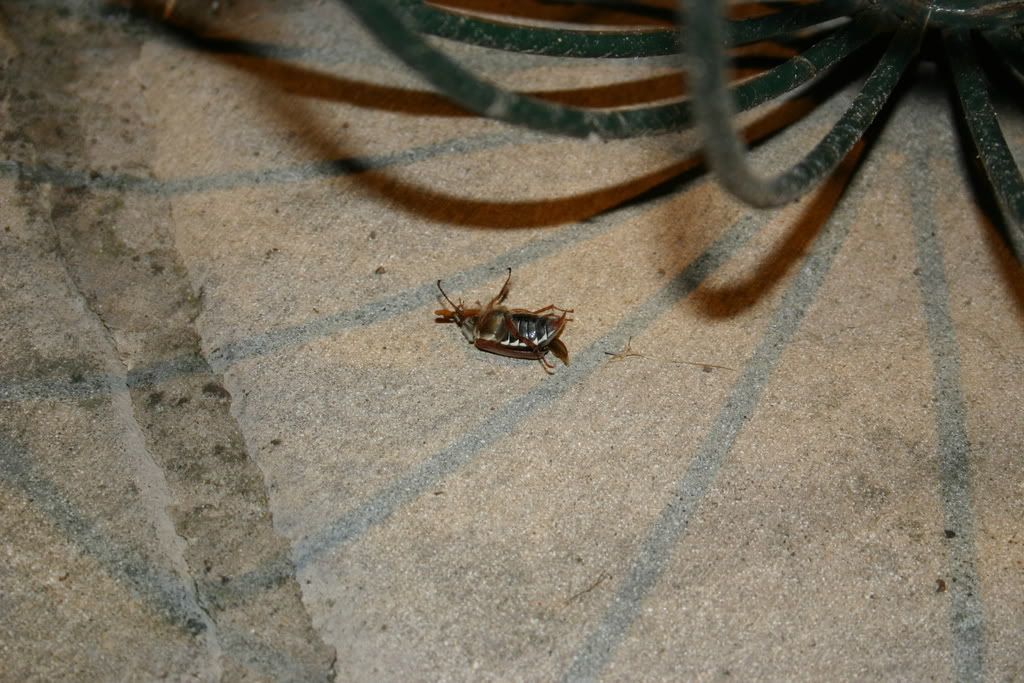 (Upside down Lol)
So as i said, they're pretty big and they can fly, there wingspan is just over the length of theor body if that helps. I've tried googling it but have not been sure what exactly to search and havent found one that looks similar. Cheers for any help.