FS/FT Mesa Boogie F50 Combo
I have a mint mesa boogie F-50 combo for sale. new set of boogie preamp and power tubes and i have another set of boggie tubes ill throw in too. Also have the original paper work down to the original mesh tube protectors and hang tags. Still has three years left on the warrenty. Also will include footswitch and dustcover. Hate to let it go but im trying to finish my studio out and need some cash. I may be interested in a trade of a dual humbucker guitar, more studio equipment, or maybe another amp. Id rather have the cash or a partial trade and cash. Id like to get around 800 plus acutual shipping. this amp is as close to new as you will find.
the only trades im interested in are a traynor ycs50 combo, a dsl 50 head, or a Hughes&Kettner tube 50 head
Thanks
dustman283@gmail.com
Ill try to get some better pics but right now this is the best i got.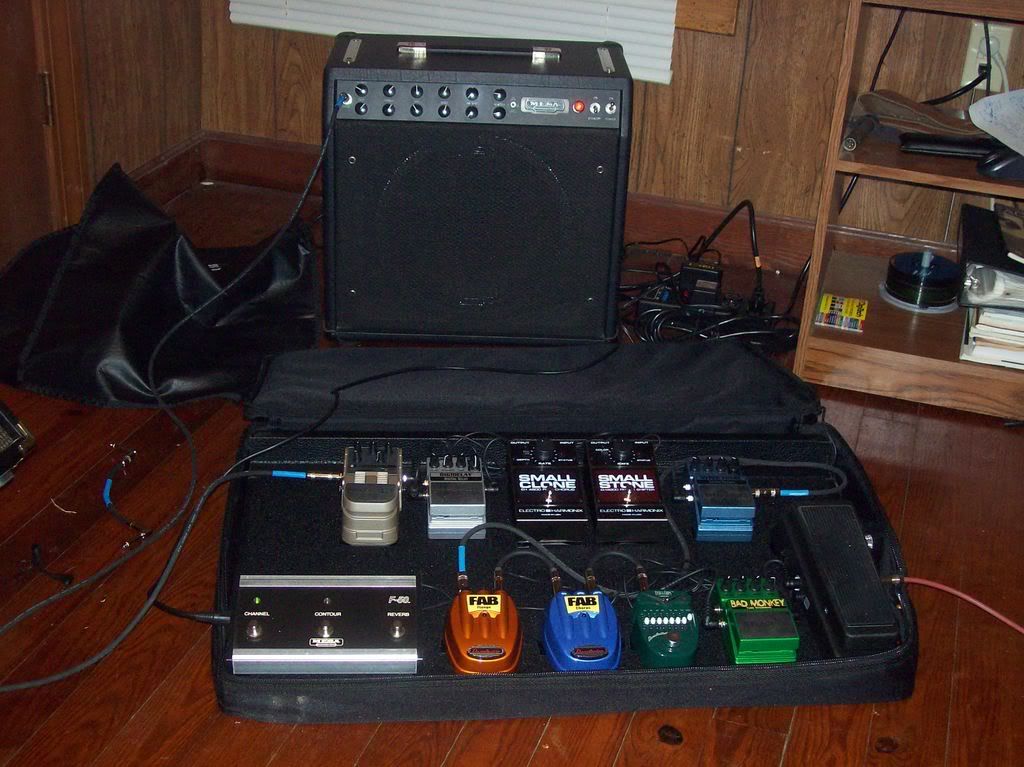 Where are you located mate?

I have a DSL 50 head and I've been after one of these for a good while now. I'm very very interested indeed.
Argh god damn it, why is everything I always want in ****ing America?!?!
someone must want this killer amp

Join date: May 2008
20

IQ
I cant send pm's for some reason. Whats your email address?
that is the F30, I have one. A real F50 or F100 would have small LED's by the the input jack to indicate the channel selected. Sorry to be a grass but I had to correct you. The F30 is still very loud