FS Black Schecter C-1 Elite
Hey all, really, really don't want to do this but I need to unload my C-1. Bought an Epi LP with some borrowed cash and the extra funds I was expecting didn't come through and now I need to pay my friend back.

Guitar is in excellent condition, only cosmetic blemish is a small dent on the top-side of the headstock.

Thing plays amazing, sounds great and my favorite part; this bitch just does not come out of tune. I don't know if it's mine in paticular or all C-1's but I honestly almost never have to stop and re-tune and after all kind of nasty bends.

Guitar was only used at practices and kept a smoke-free enviornment, always in it's case when not in use (the dent happened when i turned around too quick and smacked a cymbal stand.)

Don't know what else to say about it. Looking for $400 plus shipping (I actually have a Schecter shipping box with all of the original packaging so it'll be safe) payable only through pay-pal.

Will have pics up as soon as I get home from work.
Tried to show the Ding on the top, came out blurry
neck shot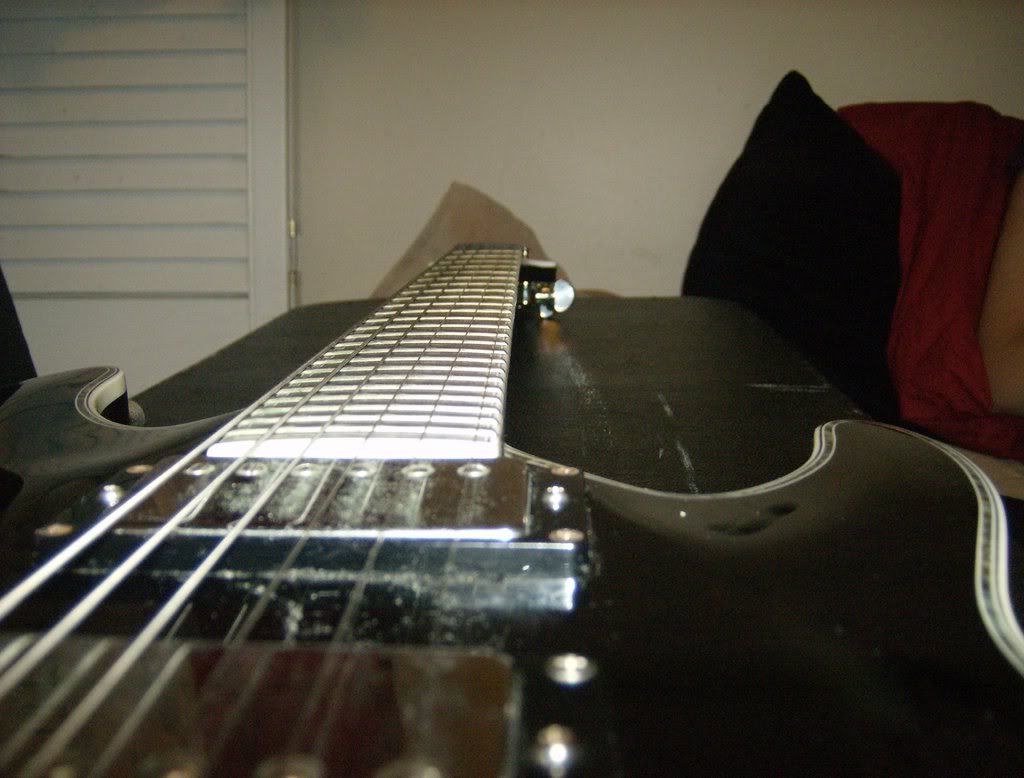 need to change the strings and polish it :/
bump for the morning crowd.

Don't make me take this thing into a Guitar Center and get raped :<
Guitar is still available. Been busy and kind of forgot about bumping this/posting on CL.

Someone give this baby a nice home!