Bad Cat Hot Cat 30 Clone FT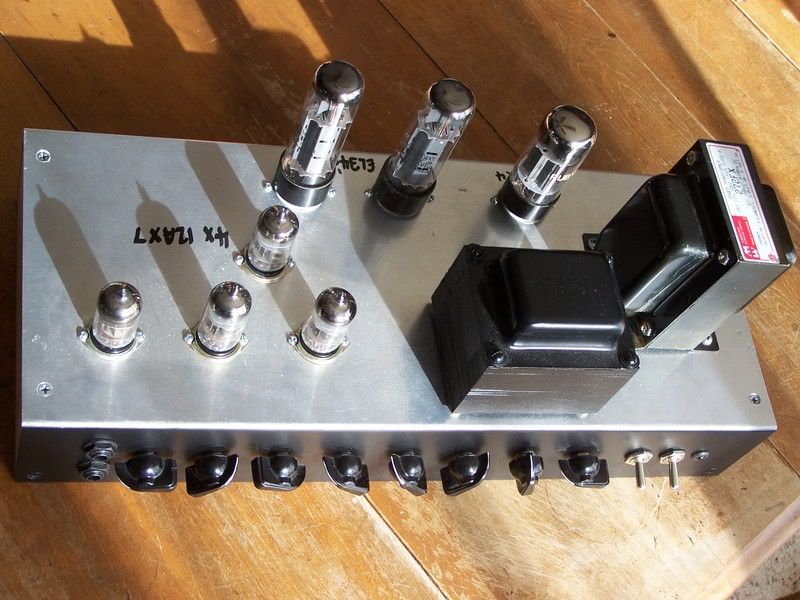 Bad Cat Hot Cat 30 Tube Amp Head clone. This amp was professionally handmade by Phaez Amps and is a direct clone of the bad cat hot cat 30 head. Its made with top notch components and features true point to point wiring. Features include :
-30 Watts all tube
-2 El34's/4 12ax7's/1 5ar4
-2 Channels
-Individual Inputs for each channel
-Power switch + standby switch
-Ruby Tubes
-Hammond Transformer
This amp is incredibly versatile and can go from blissful clean to very heavy. Looking to trade for effects/guitars/whatever. It needs to go because of a move in which im not using a traditional head/cab setup/no space. PM me with offers. Approximate value of cash/trade id like is at least $650
Last edited by Used666 at May 16, 2008,
Specific things of interest include :

PRS SE Series guitars
Fender telecasters
Ibanez guitars
Game systems (PS3/wii/xbox 360 only)
Laptops

Offer away guys

Join date: Feb 2006
30

IQ
WA??? You are sending this crunchy goodness away?!?!? ah well, if I needed another amp (which unfortunately I dont) I'd trade you my 360. o well good luck selling that beast!
Haha ya man, moving to a small apartment where this wont fly

Also guys, listen to twistd, hes personally played on this amp and knows how good it sounds....