Wikipedia is evil.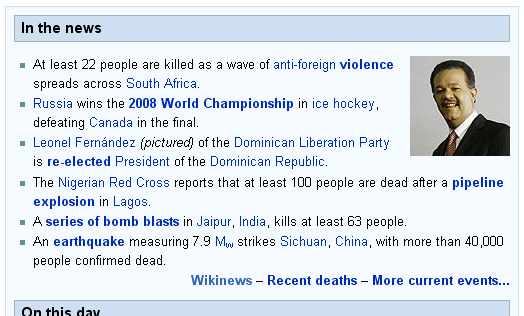 Apparently, the death of 22 people is lightly humorous.
Edit - LOOK AT THE PICTURE. IT'S A GUY SMILING NEXT TO A FRANK AND BRUTAL HEADLINE. YOU'RE SUPPOSED TO FIND IT FUNNY YOU ABSOLUTE DIMWITS.
I thought even The Pit would get this. I'm off to cry in the corner and cut myself.
Last edited by Vermintide at May 20, 2008,