what exactly is a"renassaince man"?
and are they very talented people?
basically, they are talented artists, athletes, scholars, well liked, and one more thing. being good looking has nothing to do with being a renaissance man though.

can't you just use google?

Join date: Feb 2008
10

IQ
ha we had to talk about renassaince men/women at the beggin of the year in history

Join date: Nov 2007
52

IQ

Join date: May 2007
10

IQ
Talented in multiple aspects usually different parts of the arts, politics, athletics, etc.
For starters, a renaissance man would probably spell "renaissance" correctly.
Many artists and scientists and such from the 1500's and early 1600's were considered "renaissance' men because they immersed themselves in many things: science, art, literature, politics, etc.. The time period was called the Renaissance.

Join date: Aug 2005
70

IQ
its a crappy movie with danny devito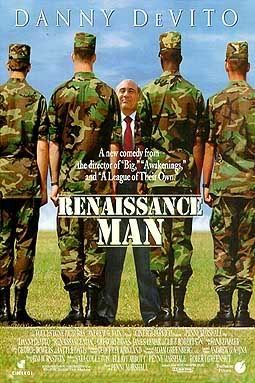 Join date: Mar 2007
10

IQ
^lol. i actually had to watch that movie in high school english.

leonardo da vinci is considered one if i recall correctly because he was involved in art, science, technology, medicine, etc etc