sunglasses

Join date: May 2007
10

IQ
i like wayfarer glasses. thing is, glasses generally don't suit me
what dya think?
I think, um, I'm not sure what to think.


Join date: Dec 2007
10

IQ
edit them onto your face
see what it looks like

i got me some of them, they're pretty cool.

Join date: Apr 2006
80

IQ
I'll admit to wearing girls sunglasses. They're much better than anything I can find for guy shops.
Got a couple like that.
I'll get some of these when I can be arsed.
If I could pull these off, then they're next on my shopping list.


Join date: May 2007
10

IQ
edit them onto your face
see what it looks like

i got me some of them, they're pretty cool.
are they big? are they meant to be big, because i tried some of my mates on, and they looked huuuuuuuuuge

are you by chance a 15 year old girl?

Join date: Apr 2006
10

IQ
i wear my sunglasses moodily: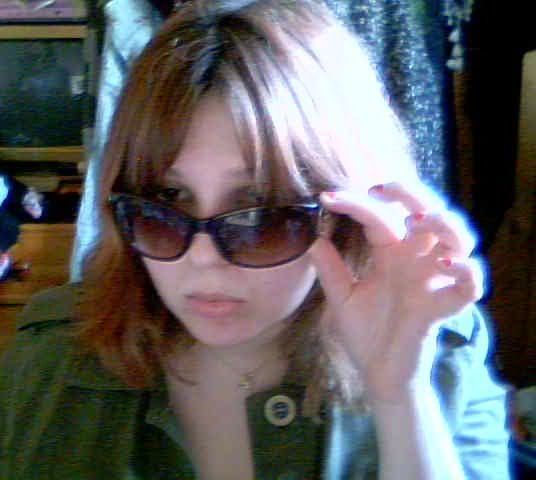 i got em from some shop in london a couple of years ago. they were only like £10. i need to get some prescription ones so i can wear them while i'm driving...
edit: to TS, those sunglasses are horrible. just go to somewhere which sells them - clothing shops are a good bet - and try lots on until you find some which suit your face.
Last edited by esther_mouse at May 21, 2008,

Join date: Mar 2005
20

IQ
I have a pair of ray-ban aviators, I love them to death (I know, I know, everybody wears them, I'm a tool just like everybody else yak yak yak). They're so brilliant because they're big, they don't let any light in round the sides and they're the best anti-hangover medicine in the world.

I loved wearing them when I had long hair, but no I've cut it I just look like an extra from top gun whenever I wear them.
i like my oakleys. they were stupid expensive, but i love them. i had 3 pairs until my friend stepped on one of them.
i might have worn sunglasses once.

that is all. caps ftw.
I has transition lenses. they turn into sunglasses when in the sun =3
i wear sunglasses coz they help my eyes from going red and achey in the summer when my hay-fever is bad... i got a pair of avitors

(i think thats spelt right lol)
Two pairs of aviators, couple of pairs of Blocs and some prescription Oakley Monster Dogs on order.
Love my glasses.