2 Replicas
Hello, My son has been after me to build a Hendrix guitar . So I did along with the Frankenstein,
.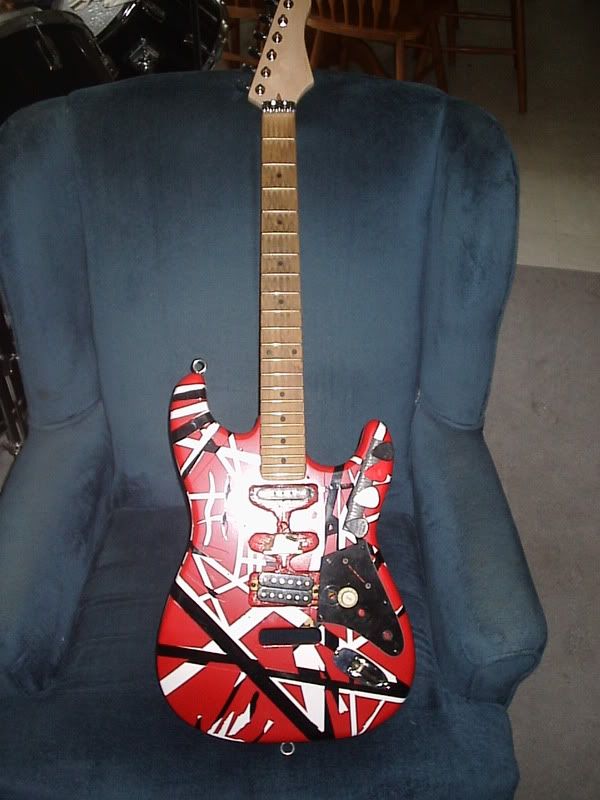 .
.I'am still waiting on some parts. The neck on the Hendrix is just a loner.

Join date: Nov 2004
60

IQ
i like the fading paintjob on the squier.

Join date: Oct 2005
312

IQ
Love the Hendrix Squier mate.

Join date: Sep 2006
10

IQ
They look great man. I dig the Hendrix paint job. That's one lucky kid.


Join date: May 2008
20

IQ
the hendrix one is super cool
im tired of all the EVH strats
Yes I know . I didn't realize that when I was building it . When I was reseaching it I found it to be the most copied guitar.But it was fun to do.Thanks.
Hello, Here is the Lefty I started before the right-handed.Both are done now.
.
All of those guitars are brilliant, especially the paintjob on the hendrix, it looks awsome.