GOTM June: Ibanez RG3120 Prestige
GOTM June: Ibanez RG3120 Prestige
Since we haven't had a "Guitar of the Month" in quite some time, I decided I'd give it a shot since I recently picked up an Ibanez RG3120 Prestige.
Features:
This is a 2001 RG3120 that came equip with the Lo-Pro Edge, which I believe was changed on the 2003 model to an Edge Pro.
* Solid Mahogany Body w/ AAA Flamed Maple Top
* 24 Jumbo-Fret Rosewood Fingerboard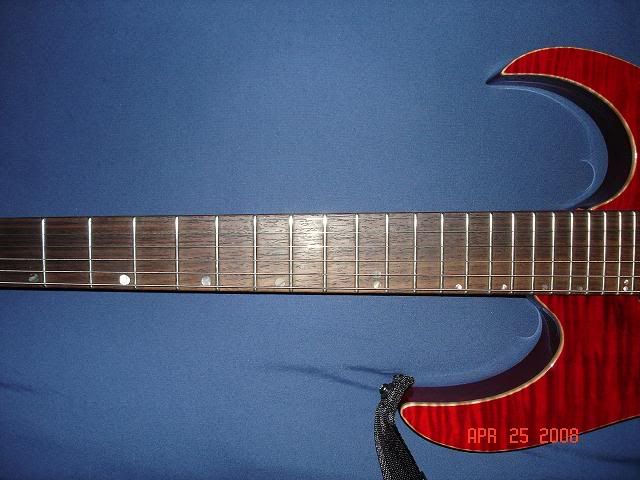 * Locking Studs
* 3-Piece, Maple Wizard Neck (All Access Neck Joint)
* Ibanez Tuners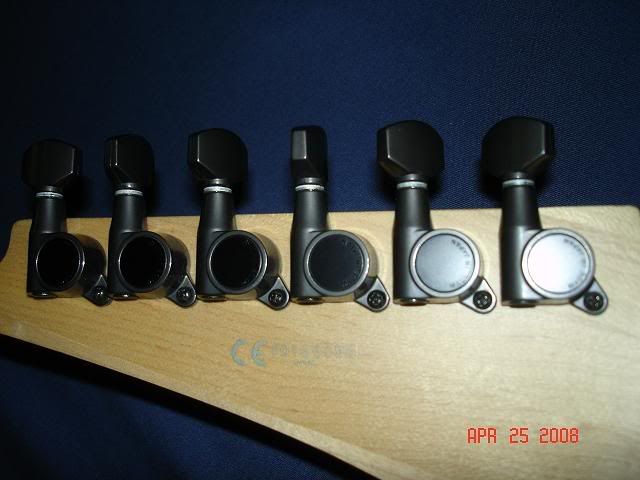 * Ibanez Lo-Pro Edge Tremolo Bridge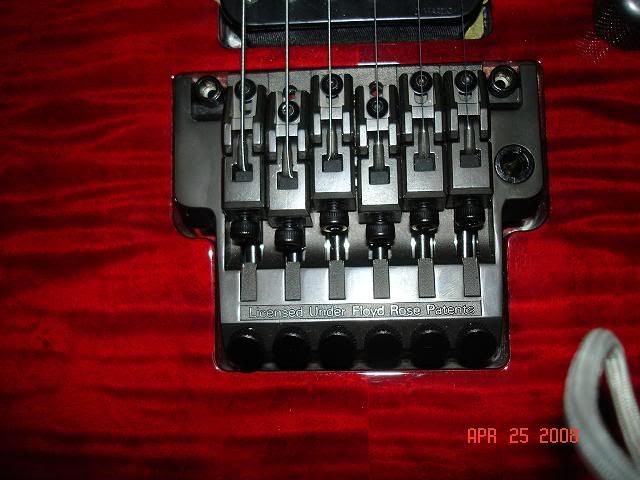 * DiMarzio Tone Zone and PAF Pro Pickups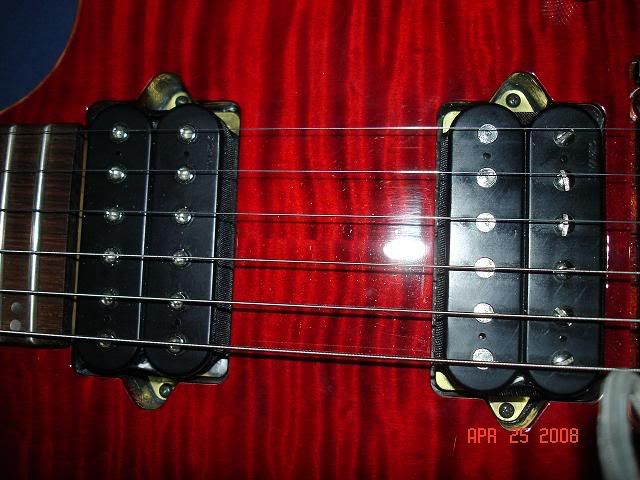 * 1 Volume and 1 Tone Knobs, 5-Way Pickup Toggle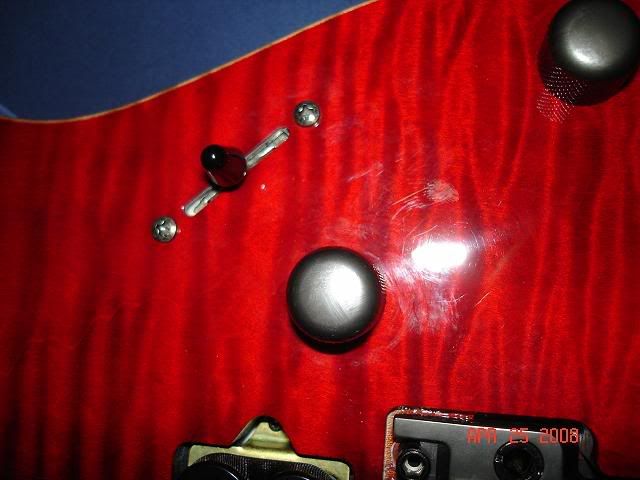 * Smooth-With-Body Input Jack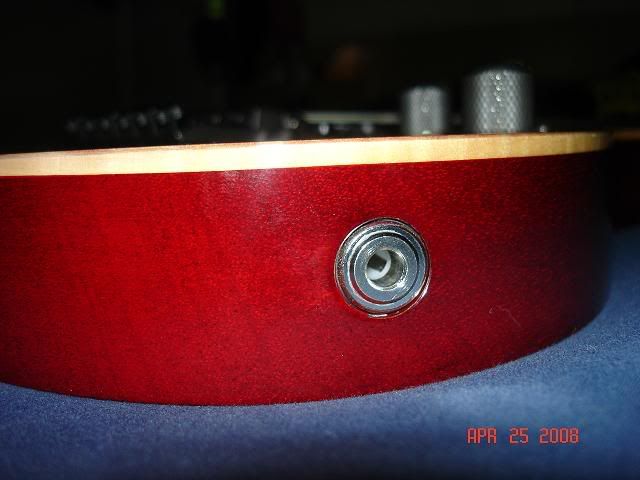 Quality:
Just looking at the guitar itself and noticing the "Prestige" on the headstock should show that the guitar is a quality instrument, however after plugging it in and getting a feel to it, it most definitely lives up to the expectation. Japanese-made, the fretwork on it is very nice, smooth with the fretboard with no sharp points poking out. The electronics are flawless, no pops when changing pickups and is grounded correctly, leaving my amp dead silent (which isn't something I'd experienced before with any other guitar through it).
The guitar is also very heavy for something made for shred and metal, however, this is due to the solid-mahogany body. At least you know it's not neck heavy and will dive on you!
I'd easily put this thing up against something two to three times its price, as I'm more than certain that it can hold its own against them.
Sound:
I certainly wasn't expecting what I heard when I first plugged this guitar in, just when I thought my Mark IV couldn't sound any better with the tubes that were in it, I was proved wrong.
The cleans on my Mark IV I'd always thought were sort of "eh" and too warm for my tastes, the PAF Pro really livens up the channel, getting those sparkling cleans I've heard of from the amp. I will even go as far as saying this guitar has MUCH better cleans than my Strat and any other single-coil equip guitar I've played through it. Leads through the PAF Pro are everything you'd want from it, nice and defined but thick and saturated.
I've always been a fan of the Tone Zone and this one is no different. The pickup really delivers in the gain department, great rhythm and lead tones (which I usually don't use the bridge for lead, but it sounds nice!) for any style of music. Very versatile pickup.
I've never really been a fan of basswood or alder guitars, except maybe in strats, so when I saw that the guitar was made out of mahogany, I was very excited. The wood in the body really brings out the lows which I feel other woods lack.
Even through my TonePort UX2, which I normally practice with, it's improved my sound dramatically, which isn't something I'd expect through a modeling device.
Playability:
The first thing I noticed when I picked up the guitar was (obviously) the size of the neck, it's very thin in comparison to my SG and Strat, which has always been my problem with the RG series from Ibanez (as I have pretty big hands). However, this guitar is very comfortable to me and plays like a dream.
Playing chords is a breeze with the jumbo frets and action can be lowered so low, without fret-buzz, with the Lo-Pro Edge that you barely have to touch the strings.
The Lo-Pro Edge can handle a ton of abuse and still stays in tune perfectly. By far the best tremolo I've ever used.
Overall:
Overall, I was extremely impressed with the guitar and it's far surpassed my expectations. I was originally thinking I'd have to buy a higher end JEM to get the sound I wanted out of my guitar, but this thing is even better for 1/3 of the price! Not to mention the red flamed maple top is sexy as hell.
The guitar has lasted 7 years so far and has many years left in it. Ibanez makes a quality instrument, and this is no exception.
Ibanez doesn't make an RG model with quite the same features anymore, the biggest of which all lack real DiMarzio pickups, which come stock on the RG3120. For something comparable from the company today, you'd be looking at spending around $2000 or even more. I picked mine up for $700.
If you ever get a chance to play one of these, I really encourage you to do so; you just might find your next guitar

Last edited by MatrixClaw at Jun 3, 2008,