Trade/sell UK London
I have for trade/sale:
HUGE PICTURE WARNING!
EDIT: NO TRADE UNFORTUNATLY! (Really need the money instead).
I'm warning you..

~ Line6 Echo Park in great condition, slight wear.
SOLD
~ Digitech Hyper Phaser, Perfect Condition (no box).
~ Line6 Spider II head, perfect condition.
I have an Ashdown Fallen Angel 4x12 Cab, don't really want to part with it, but if you want to make a decent offer I might be willing to let go... So make an offer and I'll upload pics etc.
For the trade side of things, I'm after a Vocal mic, perhaps a shure? Not too bothered about the condition of it, providing it works.
Thanks.
-Paul
Last edited by Blast For Satan at Jun 1, 2008,

Join date: Nov 2007
60

IQ
How much would you want for the Echo Park? including postage cost (to nr manchester) if possible

cheers

Join date: Feb 2007
72

IQ
how much you wiling to sell ashdown cab for?
Well, if I were to send it outside of London, I guess I'd want to recieve the payment before I sent it out... I've been stung before and I'm not going to get stung again lol.


Packaging for pedals would be free ofcourse, Well packaged and secure!


Echo Park I would want around £60...

The Cab I'm after around £90...

Join date: May 2006
50

IQ

Join date: Feb 2007
72

IQ
how much for the hyper phase?
Thanks for the interest!


I'll get Cab Pictures asap!


Okay, for the head I'd like around £100 (ovno).
Hyper Phase I'd want £50 (ovno).


I'll be uploading pics tonight.
Thanks.


-Paul
Hey, I know you've changed your mind about trades, but how would you feel about a used Shure SM58 + a bit of cash for the Echo Park?
I also have a cable and stand to go with it, if you're interested

Compliments on the name, by the way

Hahah thanks... And thanks for making my decision harder :p


Ummm... Okay, Deal!

EDIT: How's the quality?


Thanks.
-Paul
Okay here are the Cab pics.
There is slight damage to the vaneer, scratches etc... The picture really shows the dust on it

I doubt I could send this on delivery, so pickup would be best, although if you add a little on top for PP I could send it out.
Cheers.
Ashdown Fallen Angel 4x12 Cab:
Alot of those weird marks are dust, and some are scratches... Obviously doesn't change the tone, works perfectly!

Join date: Mar 2004
200

IQ
How much for the head and cab together (without shipping)
Hahah thanks... And thanks for making my decision harder :p


Ummm... Okay, Deal!

EDIT: How's the quality?


Thanks.
-Paul
I'm off out now, but I'll take a picture of it later for you. I bought it second hand and haven't used it. The head was a bit dented/rusted when I got it, but I bought a new one and it looks much better. Still worked perfectly when I tested it.
Shall we decide on a price when I put the photos up?

Okay cool... As for the price, I'd just take a direct swap for the mic.


Would it be okay if you throw in the cable and stand? =D


-Paul
Here are the photos: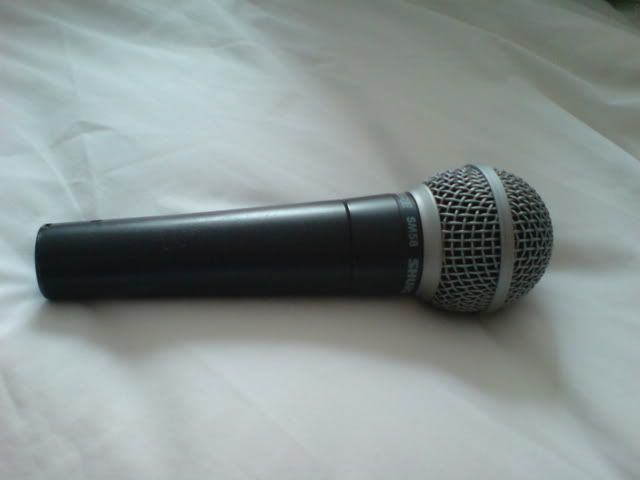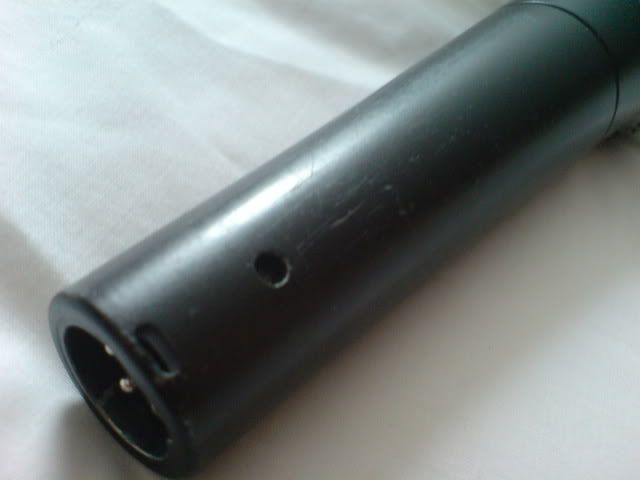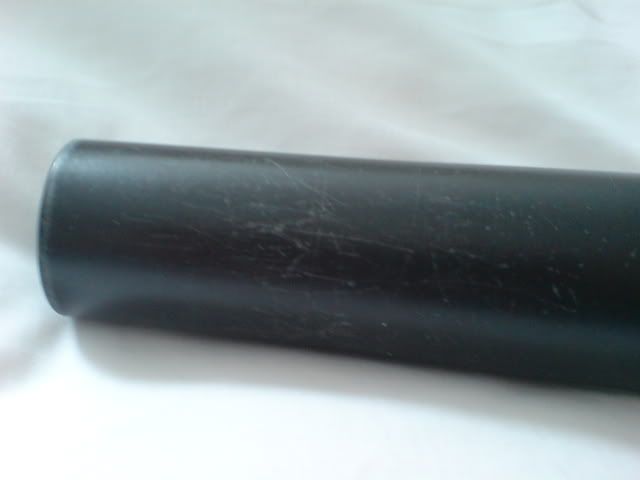 Cable is easy enough, stand is a bit harder because I'm gonna have to find something to send it in and postage will go up about £8, I think. I'll have a look tonight to see if I've got anything suitable, should be fine though, and I might as well send it off with the mic as I won't be needing it

Haha thanks man, I wouldn't worry about the stand too much...


How will we do this anyway? I'm still quite concerned sending things out to people... Been stung on Ebay a while back and it wasn't too nice to say the least.


-Paul
Ah, I understand how it is. If it settles your worries at all, I've got my name mentioned in the stickied 'Good Trader' thread a few times.
Either I can take photos of it all packaged up and stuff and get a certificate to prove I've sent it, or you can just wait until it arrives and send the pedal out then

I've got exams on at the moment so it may take a few days for me to send this, but I'll let you know when I do.
Okay cool

Thanks for that!
If I can find one of my spare 9volt adapters I'll throw that in too.
-Paul
Bump for Santa.


Anyone else interested??
I have an Uber Metal for about £20... Not good condition though...


-Paul
Hey, just checked the mic again to see if it works, all looks fine

I'm packing it up with the lead in a box. I decided the stand was a bit too awkward, sorry about that.
If you want to PM me your address I can probably get it sent tomorrow.
Still got the Head/Cab/Phaser to get rid of..

-Paul
Glass sausage bump!

Still need to sell my old rig.


-Paul
I'm taking trades once again!


I'll consider most offers.


-Paul
ADDING TO THE LIST:


EMG 81-85 £30 ono:
Work 100%, just corners are slightly sanded to fit into a build I did a while back, and clipped mounting feet. They work perfectly, the only down side is the corners are sanded a little, feet are clipped and they come with no wires/leads.

Custom built neck £50 ono:
Maple neck, 22 frets, dot inlays, ebony fretboard (unfinished)

BcRich Widow neck in red/black £20 ono:
a few dings and a chip in the pointy bit.

Playstation 2 (silver) works perfectly.
Controller and whatever games I find.


Pics up soon...

-Paul

Join date: Apr 2008
70

IQ
ive got a pretty good mic that i dont use anymore what are you offering in trade for it?
im interested i the ps2 ahha

Hahaha umm... I just traded for a Shure sm58 for my Tonecore pedal...


Why, what mic did you have in mind? If it's another shure I may consider it depending...


-Paul

Join date: Apr 2008
70

IQ
i cant remember what mic it is its pretty good , professional grade its cost me £40 so yeah
ill have to get it out and ill tellyou
Sorry, I doubt I'd ever need another mic after I got my Shure... Thanks for the offer though.


-Paul

Join date: May 2006
50

IQ
Paul do you have any pics of the Uber Metal and the BC Rich neck??

And PM'd about the pickups
For Sale / Trade
Line 6 75watt Head:
Perfect condition, £90
Digitech Hyper Phaser
Perfect condition, no original box: £50 ono
Ashdown Fallen Angel 4X12 Straight Cab
Good condition, few marks etc: £90 ono
Uber Metal now on sale:
£20, not good condition, treble is somewhat dodgey at times.
EMG 81 & 85:
On hold
Working perfectly, slight sanding to shape the corners, clipped mounting feet to shape and fit into a dimarzio shaped cavity...
£30 ono
Custom Built Neck:
Maple with Ebony fretboard, 22frets dot inlays (unfinished) £50 ono
Bc.Rich Warlock neck:
Maple neck with rosewood fretboard, 24 jumbo frets with a black/red paintjob, slight chip on pointy bits.
£15
-Paul