96 Fender Strat FS/FT
i am very open to trades. throw anything out there. i would love to get a hold of a BC Rich Mockingbird Classic. i am also interested in effects and pickups. just let me know what you have. price does not include shipping.
First i have a 1996 MIM Fender Strat. At one time all the plastic was changed to black and a Gibson Humbucker was in the bridge postition(some routing was done for this pickup). I have since put all the white plastics back on and put a Seymour Duncan Hotrail in the bridge. The only other current mod is i have moved the volume knob to the bottom so it doesnt get in the way. $300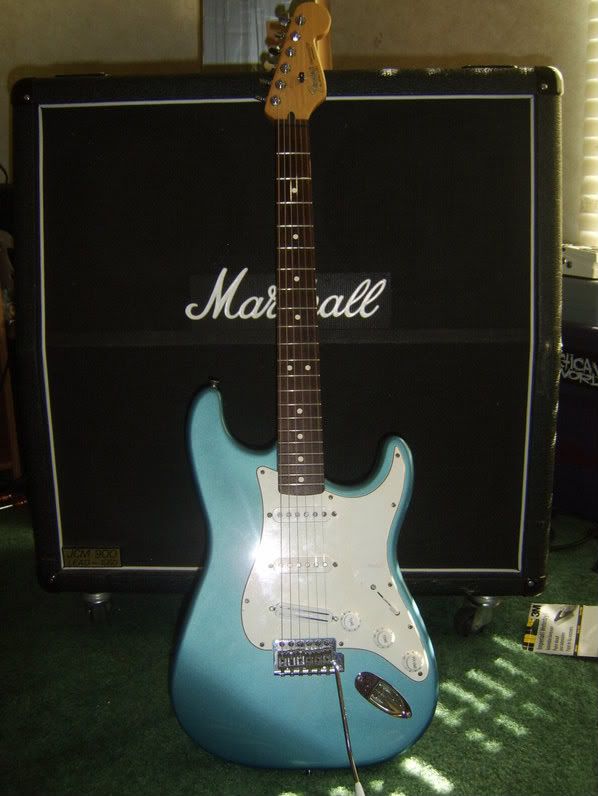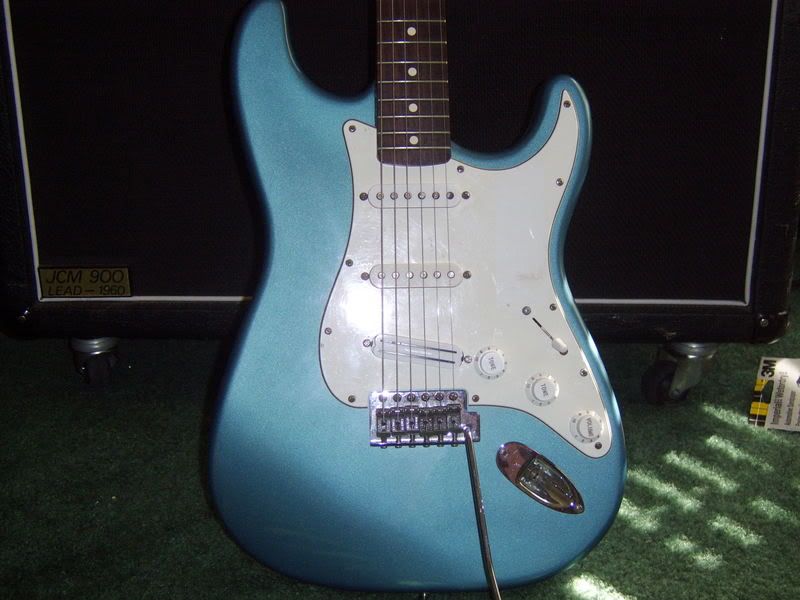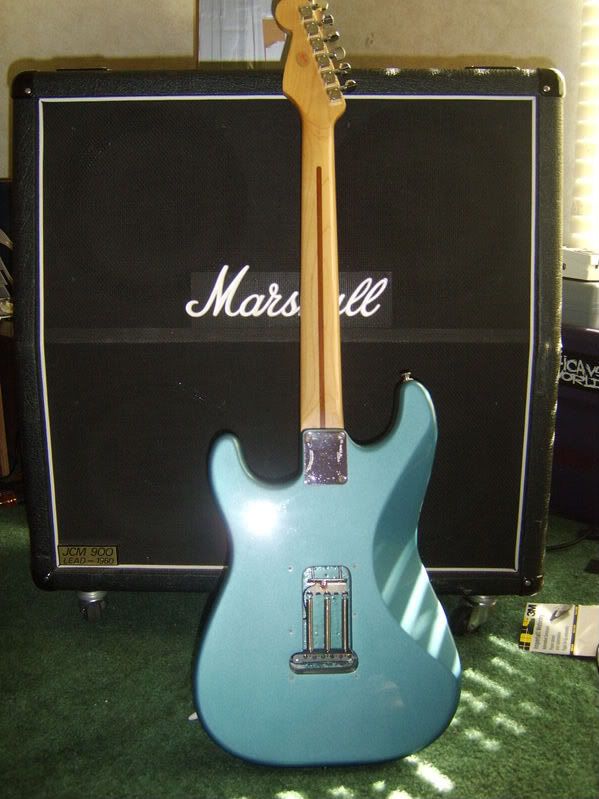 I could give you a custom ibanez RG370DX with EMGS
I could give you a custom ibanez RG370DX with EMGS
im not much of an Ibanez fan but go ahead and PM me pics and specs

Join date: Dec 2004
80

IQ
Out of interest, do you have any pics of the routing?
no i sure dont. it was all done with a dremel though
Would you consider postage to the UK and if so, how much would that run me?

Thanks
PM me your address and ill see
come on people.....make offers

Join date: Feb 2008
10

IQ
trade for a korina v?
Email me pics Freakhale at AOL dot com