FS/T: Candy Apple Red Fender Deluxe Nashville Telecaster

Join date: Jan 2007
270

IQ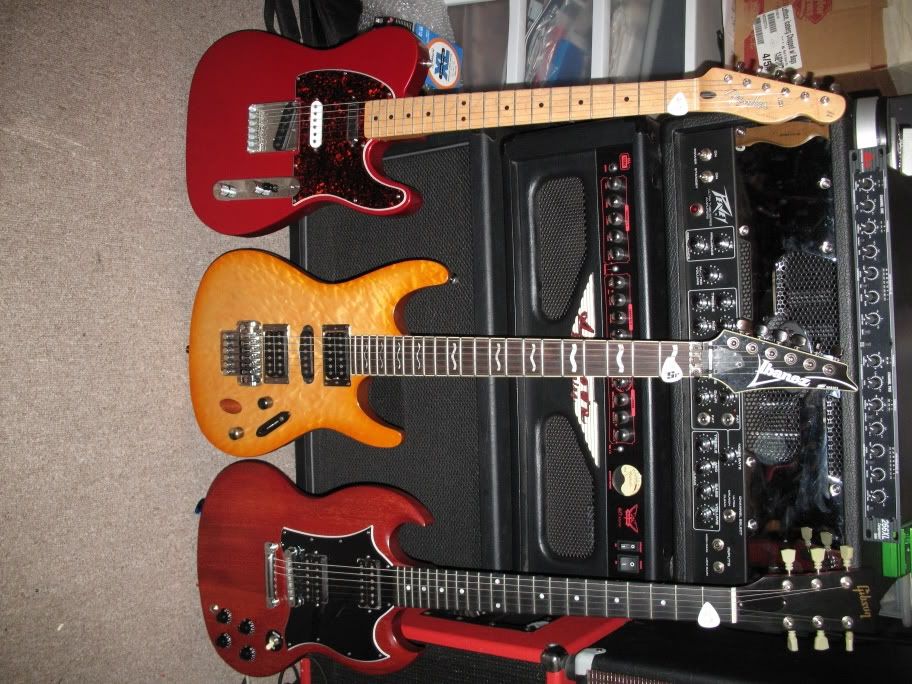 I bought this monday and have touched it 2 times and i already know it wont get played much(i always reach formy SG). It Is great for what it was made for, but i play hardrock and cant really explain why i bought it. It has that classic tele twang, and is an absolute beast when you add a bit of OD. I want to tradethis for something with a humbucker in the bridge. thats my only specification.
The guitar is in very good condition, it has a small line(1 cm) in the clear coat in the neck pocket(you cant feel it), and it has a small white line(1/2 in) on the side(also clearcoat no wood and you cant feel it very much). besides that its in REALLY good condition and you cant see them normally.
I want atleast and equal trade.
$450 OBO.