For sale Ibanez S470 DQXM
its near mint condition the action is a little high on it because i dont know how to get it any lower , its just recently been restringed with ernie ball gauge 9's comes with all th lock in nuts and alan keys for the trem im looking for abotu £250 or £300/$600 shipped ive lowered the price because the bolts on the tremelo have rounded off and need replacing. if you cant pick it up then buyer covers shipping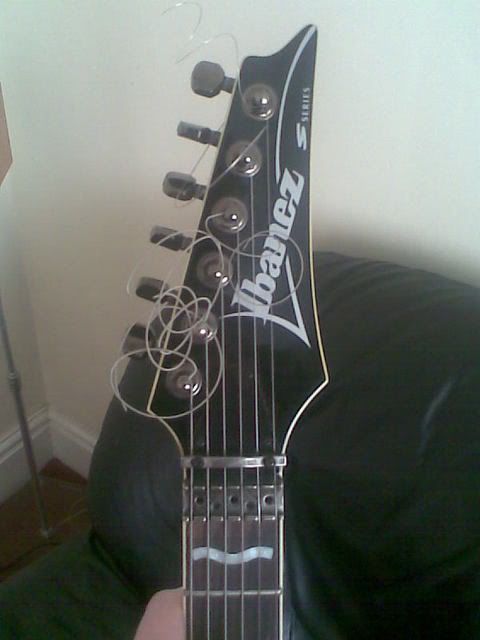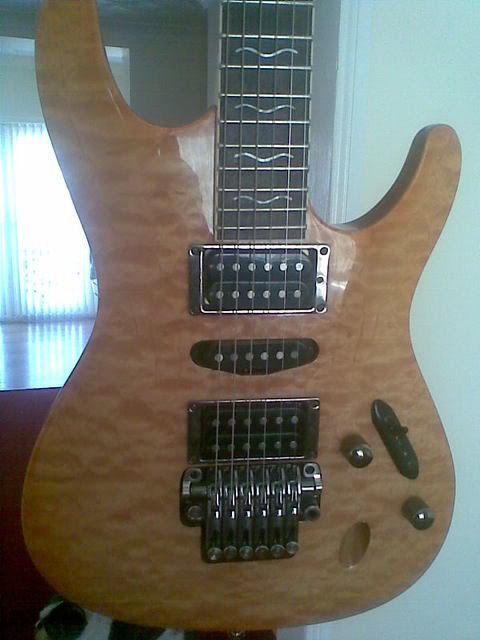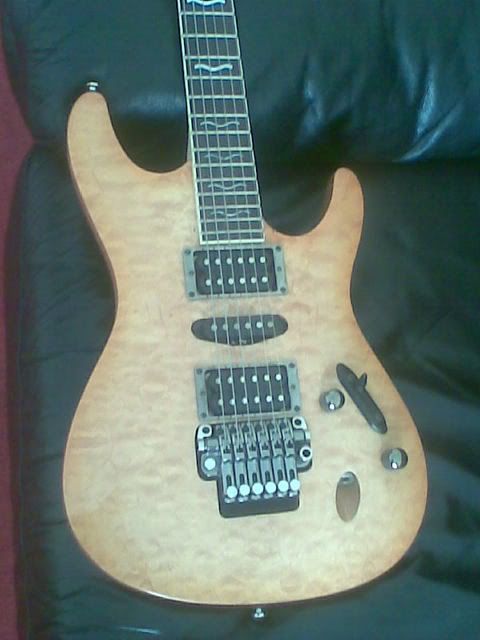 Last edited by ArmedForBattle at Jun 10, 2008,
i was looking for an rg1570 or an S470DXQM. too bad customs will drain my wallet.
bump for great guitar.
not really on the customs cause i could post it as a gift and you wouldnt be charged
umm i took some on my high quality camera but my brothers using it atm ill take a few with my phone now so they wont be best quality
on the possibilty that i might consider this instead of the rg what's the lowest you'll go shipped.

postal zip code is 98168
if that helps
to receieve it within 5 days it would be about $130 shipping or $105 for 28 days
hmmm....sorry bro but for the guitar+shipping i can get it new here for the same price. good luck on the sale though!

yeah its bloody stupid the shipping costs , its like when i wanted to buy rockband the shpping was more than the game
/sigh...*bump*

comeon guys im really wanting my tattoo finished!!
bump!! , open for trades to

Join date: Jul 2005
80

IQ
Hey dude, what dya mean the bolts have rounded off?

And what would you take for trades?

Cheers,
Mike.
umm guitars lol? money mainly basically the bolt heads have snapped and need replacing its a bit tricky to do but for a extra 20 quid id buy the bolts and change them myself.
ok Re-bump guitar is up for sale again
bump shipping within the uk is ok £20 not £50
I have an offer, how about the Ibanez + about £190 for a Fender American Standard Stratocaster with Seymour Duncan, check my thread for details and pictures
umm how about no lol sorry im trying to make money not spend it :P
Fair Enough, you sed you were open to trades so i thought id ask...
no worries i ment straight swap for swap but thanks anyway
Bumping *diablo 2 Rocks* Bump
Still for sale price is £220
Bump! really need to sell this im really stuck for money!!
still selling this wil take £210 for it!
Swap for Epiphone Les Paul Standard?
wanna trade for a schecter c-1 hellraiser?
wanna trade for a schecter c-1 hellraiser?
Pm'd