Testing Waters: C1 Hellraiser and Palomino
I have a 2008 Schecter C1 Hellraiser FR and a Palomino V16 all tube amp that I might want to trade.
Schecter C1 Hellraiser:
beautiful Black Cherry Maple top
EMG 89 - neck, coil split
EMG 81TW - bridge, coil split
Original Floyd Rose (not licensed)
Grover Tuners
Abalone binding
18v mod on EMG's
Tremol-No - used to lock and unlock bridge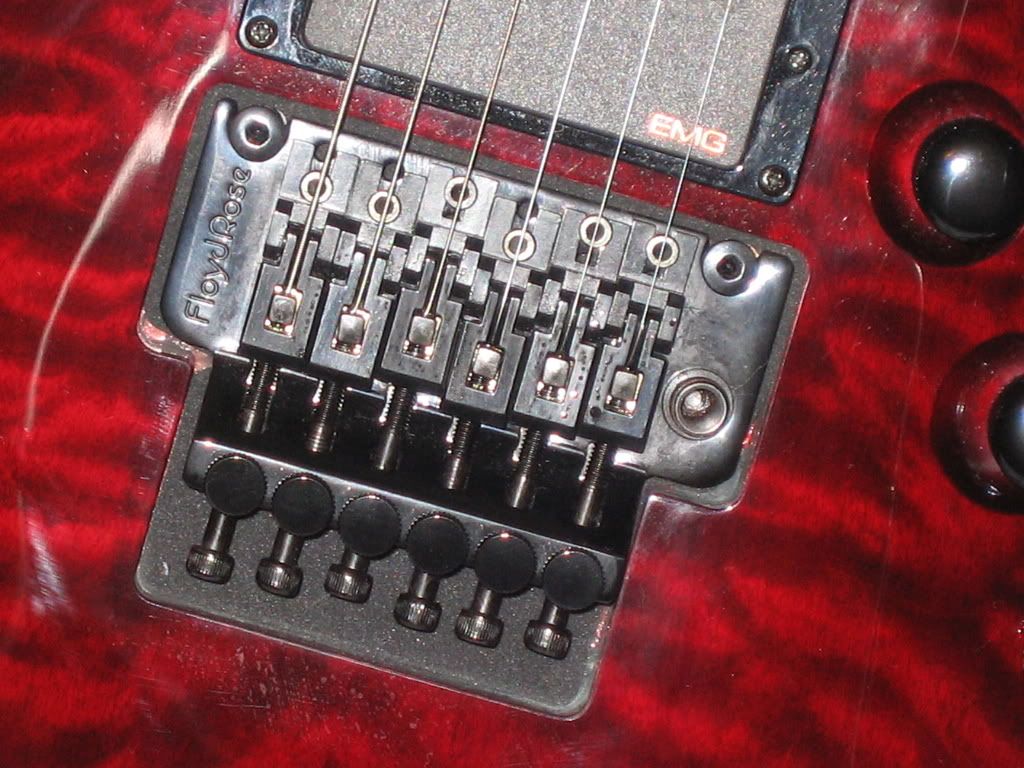 Palomino V16:
15watt all tube amp
1 channel, gain, master volume, EQ
12" speaker by Celestion made for Palomino's
Spring Reverb
Cream Tolex with Gold hardware
not sure of year, but it is one of the American made ones, not a Vietnamese one. The previous owner said it was re-tubed with a Eurotubes kit.
Not really looking for cash, but shoot me some offers. lowballers will be ignored. For trades, I'm looking for Gibson Les Pauls with nice tops (not plain tops) like a Les Paul Standard, Studio Premium Plus, antique, etc. Also, MUST be LOCAL or able to come to Queens, NY. no shipping whatsoever.
For some reason, the PM's dont work for me here so just email me.
kasso187@gmail.com

Join date: Aug 2007
130

IQ
hey idk if ud even consider this, but my jackson dinky for the schecter? id b able to go get it as i live on the island
sorry. only other guitar i'd consider is an american Telecaster.

Join date: Aug 2007
130

IQ
figured id ask, good luck dude
would you consider an american strat for the hellraiser?
nah. really a gibson LP; possibly a telecaster.