FS: Pickups, Pedals, Amp(s)
Hey everyone got a few things for sale...

Pickups straight out of an epiphone les paul, just swapped them for some duncans and just looking to trade em out or sell. Pretty decent sounding hummbuckers.
$45 shipped but would like trades.

Marshall Jackhammer OD/Dist Pedal that I've been using with a valveking half stack for really full metal tone, sounds great for Killswitch ish tone. Asking $50.00 Shipped or some trades.

A really clean Vox Valvetronix 120VTX with only one ding on it. Bought it used at a guitar center with the scratch already on it and brought it home where it has stayed in my room for almost 6 months now. Amp is amazingly versatile and sounds really good. Has a wattage selector switch so you can get tube tone at bedroom volumes or run it at full wattage too melt some faces. No trades here unless its another amp/head. Asking for $650 shipped for a really nice amp.

All shipping is USA only and I will gladly PM you pics and will try and have some in the thread soon.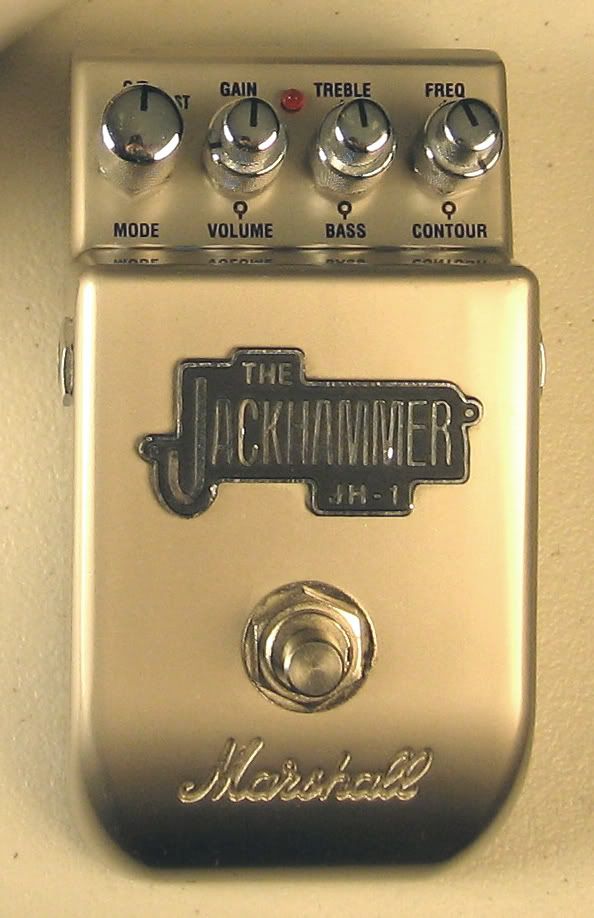 Theres the pedal
There are the humbuckers in a hollow body...
The AMP!!!

Join date: Jul 2007
60

IQ
free bump for an awesome amp. I have an AD60VTX, and it sounds wonderful.
Thanks! It definately is an awesome amp but a lot folks are scared to try it because its "Hybrid" but you can't tell at all, when you crank this baby it SCREAMS!!! Thanks for the bump!