Fender aerodyne

Join date: Apr 2007
50

IQ
Has anyone played them? They look less gay than regular J-Basses. My Guitar Center doesn't have them so I can't play one but if anyone has any opinions on them compared to regular J-Basses, it would be appreciated.



EDIT: I can't stand pick plates. That is why they look gay.
Last edited by SomeGuyInJersey at Jun 8, 2008,
I played an aerodyne at a guitar shop before buying a fender jag bass. I must say it was a really fantastic bass, and set up perfectly for my style of playing. I don't really know what you mean by less gay than J basses, but the P/J pickup combo is nice. See if you can get a chance to try one.
Join date: Jun 2007
340

IQ
They are very nice. feel pretty much the same as a jazz, but sound more sophisticated, like it'll put on some gloves before it boxes your teeth in.
But j-basses aren't gay, and if they were it wouldn't be a bad thing, DAMMUT! Learn tolerance!
I have one, love it. I wish the neck was thicker though.
I'm actaully stuck between the aerodyne jazz am the pbass special. But I've heard so much good about the aerodyne. Definatly try it out, I loved it.
I have one, love it. I wish the neck was thicker though.
Agreed! A PBass neck on it would be ideal. It's quite versatile with its P-J PU
combination so it has replaced (temporarily) my PBass as my "go to" Bass.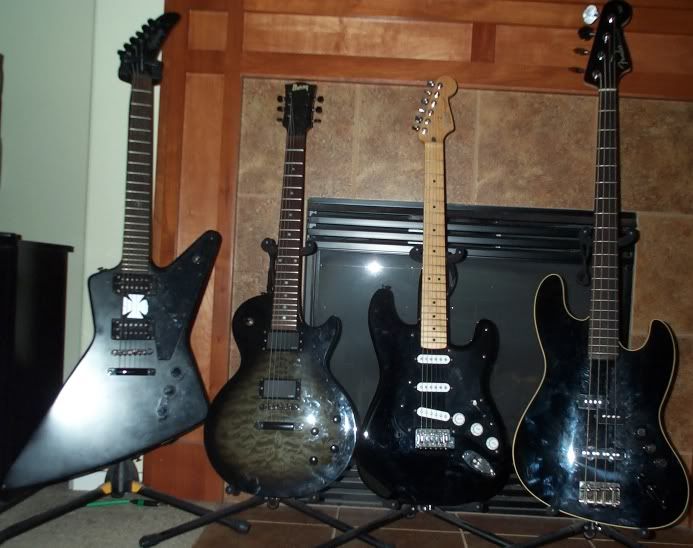 Finger smudges = lots of use, love