The Solo That Makes You Smile Most

Join date: Feb 2008
80

IQ
Last edited by ARandomBassist at Jun 7, 2008,

Join date: Jul 2007
112

IQ
Lonely Day - System Of a Down

Join date: Jan 2008
80

IQ
"Cowboy Song" - Thin Lizzy

So uplifting.

Join date: Jun 2008
10

IQ
all the solos in the nile discography

the only solo that comes to mind when i hear the word "solo" is

Fermented Offal Discharge - Necrophagist

and i dont even listen to that much Technical/Death Metal
"Cowboy Song" - Thin Lizzy

So uplifting.
Indeed. You win.
Join date: Jul 2006
60

IQ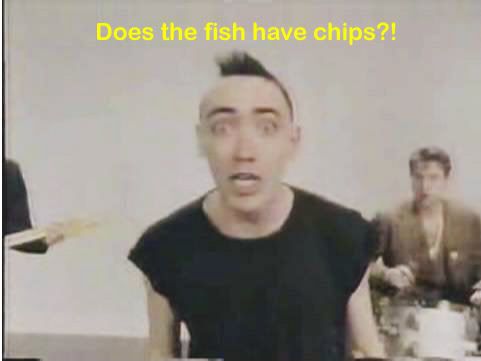 Naildown- Like I'd Care

Join date: Jun 2007
60

IQ

Join date: Mar 2006
20

IQ
Bohemian Rhapsody-Queen
It isn't a very technical or difficult solo, if you even want to call it a solo at all. But I still love it nonetheless. Brian May FTW!
Molly Hatchet- Flirtin' With Disaster
Stairway to Heaven - Zep
Aces High - Maiden
Walk With Me in Hell - LOG
Right Now - Van Halen
Comfortably Numb - Pink Floyd

I know there's more, but those are the few at the top of my head
the unforgiven.

i get shivers every single time i hear that solo kick in.
Join date: Feb 2008
20

IQ
randy rhoad's acoustic thing "dee". I luvs it!

Most of Rush's guitar solos make me smile as well, Alex Lifeson's got the merry-go-guitar happening! Its awesome!

Join date: Dec 2007
130

IQ
crazy train and the first solo to master exploder

Join date: Jul 2007
90

IQ

Join date: Aug 2007
10

IQ
Led Zeppelin - Over the Hills and Far Away
Weezer - Buddy Holly
Steve Miller Band - The Joker (wahhhhh....waowwwwahhhhhhHHH!)