FS: AXL Fireax EMGs, Floyd Rose, D' Addario strings + freebies.
I'm selling my AXL Fireax guitar. Originally I hated this thing, but as time wore on, I got it Professionally set up, restrung, and re-actioned to my liking, and this beast OWNs. The three (thats right: three) EMG pickups just put an amazing metal tone even through my crappy practice amp, and the Licensed Floyd Rose stays in tune for weeks! Not to mention it's fun as hell

. The neck is amazingly fast and has not only 24 frets, but a very cool "arrowhead" inlay on it. I got this guitar refitted with D' Addario srings which just play amazingly and bend all the way to china (if you don't use the FR for that sort of thing). Also, the guitar is just plain awesome! Killer looks are also a plus. You'll just look badass playing this. Body is super comfy also, it lets you play in between your legs so that your nuts don't get crushed, and your strumming arm doesn't get as tired. Includes: Guitar w/ D' Addario strings already srrung, gig bag, Strap, and cable. Asking price is $200 or best offer. Email me at
duderule@comcast.net
for more info and/or interest.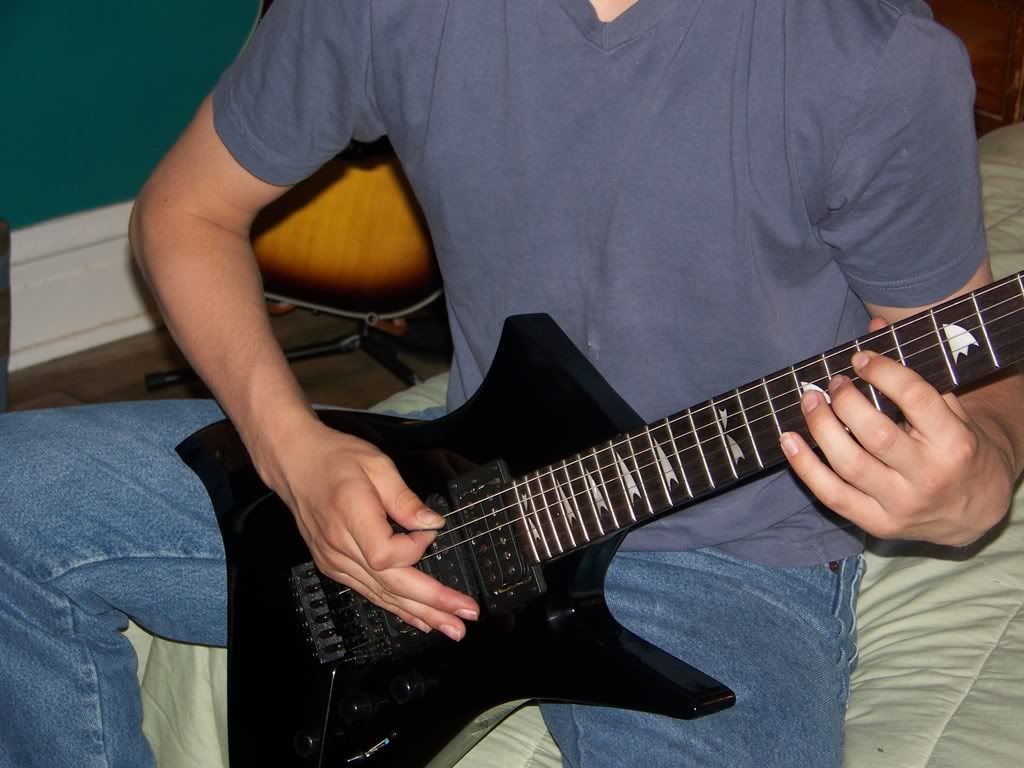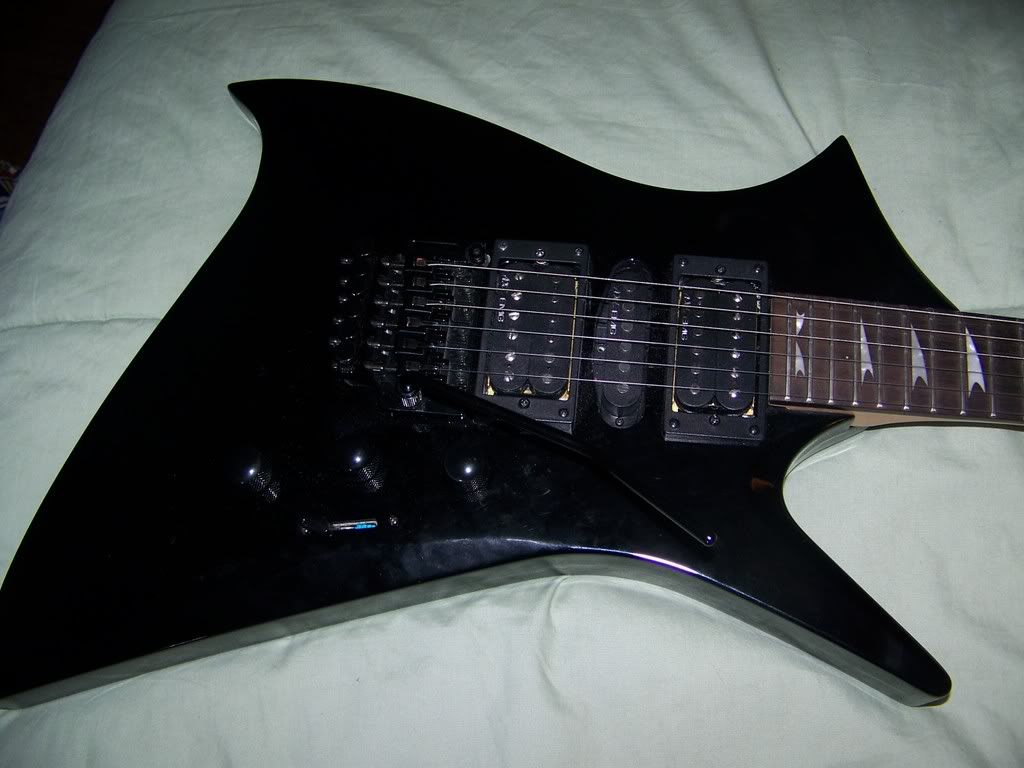 Join date: Feb 2007
150

IQ
Nice guitar dude I might be interested