Schecter Hellraiser for sale. PRICE LOWERED AGAIN
I bought this guitar from Musicians Friend for 850 in January. This guitar is amazing and im positive that whoever knows about this guitar is aware of what its capable of.Its just sitting in its case for now, and I have a few student bills to pay off, so I want someone to be able to enjoy this guitar as much as I have

. Its only left my house twice IN ITS CASE, stored in a smoke free home, never gigged.
2007 Schecter Hellraiser C-1 FR
Black Cherry Quilted Maple *last year made with this color*
25.5'' scale
24 frets
EMG 81/85 *last year made with these pickups*
Original Floyd Rose Tremolo
Set Neck with Ultra Access cutaway
Grover Tuners
new strings put on today

Will include coffin case
the only blemish on this guitar is a tiny ding on the bottom horn,*pictured as best as I could get it*
I AM WILLING TO TAKE 600 FOR IT.
I can not go any lower as I have a few student bills to pay.
THIS REALLY NEEDS TO GO.
Last edited by etniesmuzikskat at Jun 15, 2008,

Join date: Mar 2008
60

IQ
i MIGHT be interested in this

. but i'm not a big fan of EMG pickups so i'll think
ok awesome, personally I love the pickups, and if I DO get another guitar in the future I'd get a 7 string, but take your time


Join date: Jan 2007
458

IQ
Love it, great guitar, want to buy it.....but im $400 short.... either way, i need a new amp more. Oh well

free bump!
im really in dire need to sell this guitar guys, its on here, myspace classifieds,craigslist, ebay,and the local newspaper lol
beutiful guitar. wish i had the money to buy it

I wish you did too XP haha
I really need to sell this people.

Join date: May 2007
192

IQ
damn.. only £590 short... Oh well, free bump
could you maybe take a few more pictures...im kinda interested....
umm yeah sure, ill get one of the headstock and the back and maybe another full one tomorrow
more pictures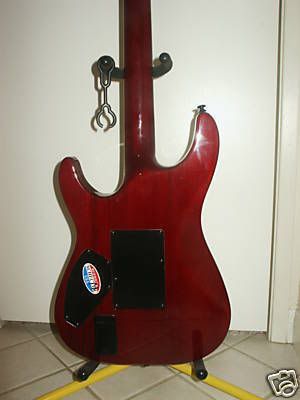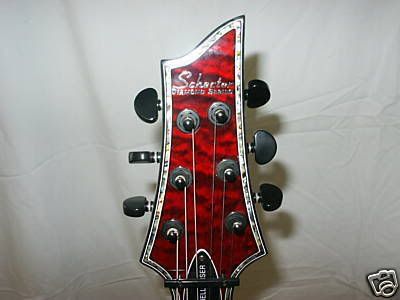 This is not the case that I am including. If you really need a case,I can give you a black velvet coffin case,everything for 630 shipped.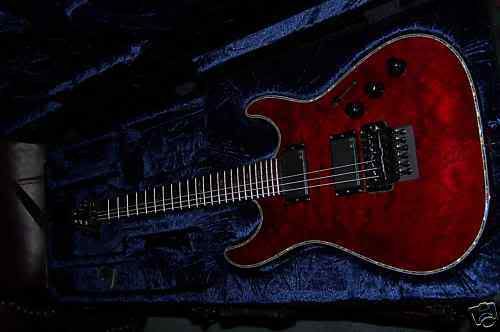 fresh strings just put on today
new pictures updated
its ready for a new home

its a shame this beautiful guitar is just sitting in a case
It looks like a really nice guitar. But I dont know if I can afford it, I want to buy a new amp first...
its cool
I just really need to pay off bills

bump

Im only looking to ship within the US
thanks


Join date: Feb 2007
70

IQ
this truly is a sweet ass guitar, i own one myself (but if i didn't i'd be all over this deal in a second) good luck selling it!
it is an amazing guitar thanks for the bump

Join date: Mar 2008
60

IQ
ok i sent you a PM that i wont be able to buy it till next summer but if it IS for some reason still available for sale next year i would be very interested in buying it. its just that i need a new amp more than anything right now and i'm spending most of my money on it.

So JUST INCASE it will still be available then, know that i'm interested
this guitar is way too beautiful to be sitting in the back of a closet so take advantage!
wow I can't believe nobody's bought this yet...This this is the best guitar for the price IMO...I'd take it off of you but seeing as I already have one that would be kinda pointless....good luck
You still have it!? Damn man I was going to buy it off you LONG ago but I figured it would have sold by the time I had the money. IF you still have it next month I might be able to take it off your hands but I won't (shouldn't) promise anything. I really want that guitar though...
aight well im going to take it in to Guitar Center Saturday to see if they'll give me a decent offer for it and if not then I will keep it


Join date: Feb 2007
70

IQ
GC won't give you a decent deal at all, they'll lowball it only to resell it for tons more.
I figured that
so its either try and sell it here
or to ebay it goes

Join date: Mar 2008
10

IQ
just wondering if it was still for sale and what stuff it came with for what price
its still for sale, 630 with the coffin case, 600 without
and yes it comes with all the allen wrenches and the warranty card if I can find it

haha
Im only looking to ship within the US

thanks
I'd be interested in buying it, and have the money. What about shipping to the UK? Specifically Northern Ireland?

Join date: May 2007
10

IQ
i MIGHT be interested in this

. but i'm not a big fan of EMG pickups so i'll think
I recommend getting it and putting Seymour Duncan Blackouts on it. They sound a lot better than the EMG's, especially on that guitar.
if you cover shipping ill take 600 for it and the case
Ok nevermind, I CAN ONLY SHIP TO THE CONTINTENTAL US
shipping to Northern Ireland is 382 USD which is outrageous
sorry

Join date: Sep 2007
50

IQ
I'll give you my ford explorer and a rusty drill bit set for it.
deal

I need a new drill bit set

Join date: Dec 2004
128

IQ
I noticed something about a Floyd Rose... is it an officially licensed Floyd Rose? Also, Beautiful guitar... I might be interested in about a week, depending on the size of my next paycheck.