Hollowbody, neck through Les Paul
From there I did the normal work to the neck blank;
drew out headstock size
roughcut headstock angle and shape
cutout truss rod slot
installed trusrod
glued down ebony fretboard
slotted fretboard
cut inlays and side dots into fretboard
radiused freboard
installed fretwire and superglued then in
trimmed fretwire to length
and roughcut neck blank to size.
Now I was ready to start carving the neck. I left the portion of the neck where it would meet the body alone since I still had some measuring to do. Also, the Garnet in the gold trim is the side dot marker for the 12th. fret.
Headstock rough cut. You can see the pencil marks for the location of the tuners.
Here's the fretwire rough cut and superglued in place.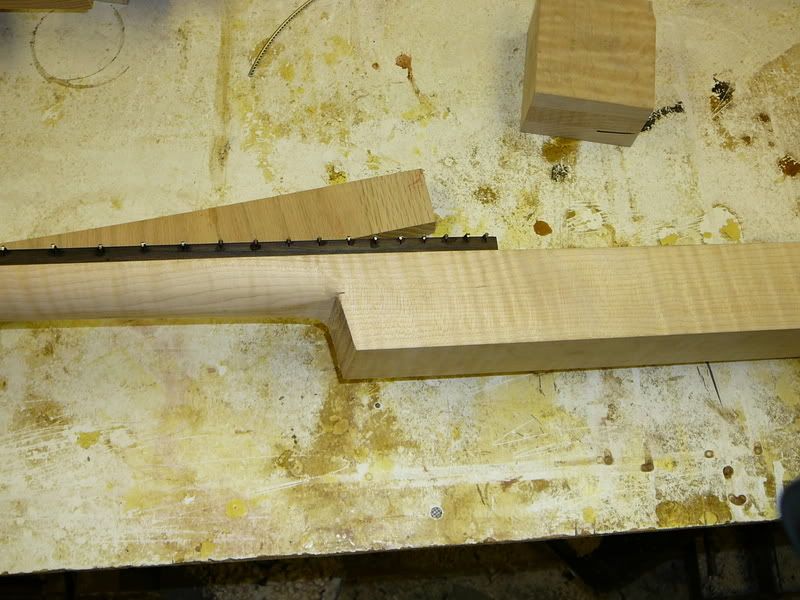 This is after I got the fretwire down to where it needs to be and got the side dot holes drilled. I set them in black epoxy, as well as filling the void under the fret wire tang.