Can Anyone Make Desktop Backgrounds?
I need to enlist the help of someone to make me a desktop background from the following image....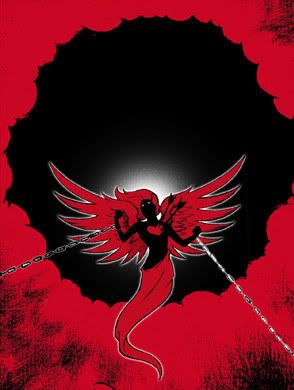 I need it to fit a 1680x1050 format. If anyone could help me out I'd really appriciate it.

Join date: Apr 2006
50

IQ
do you have publisher or anything like that? you could use the crop tool to make it the right proportions, but if the image is that size then it will be really pixelated if you try to stretch it across that many pixels.
Last edited by brokenwizard at Jun 15, 2008,
Yeah I've got nothing. I have paint. This computer isn't even 2 weeks old.

Join date: Feb 2007
61

IQ
I can't help, but I'd like to say this:

You must have a HUGE fucking monitor!

Join date: Apr 2007
40

IQ
I'm assuming you don't have a larger image.

Join date: Jan 2008
20

IQ
I have a 22" flatscreen, widescreen, LCD monitor. No I don't have a larger image.

By tile it do you mean multiple images? If so, that's really annoying...I just want one full image.
Rise and Fall, Rage and Grace!

Quite an awesome cd, imo.
Thanks for trying, I'm seeing what I can do with it in paint but not much progress. I appriciate you giving it a try though.

Join date: Sep 2006
10

IQ
Convert it to a vector image?
OP and I can't do this but maybe someone else.