Fender Standard HSS Stratocaster For Sale
Hello, my name's Josh and I'm selling a Fender Standard HSS Strat that I just bought like a little over a month ago at Guitar Center. It's finish is Brown Sunburst with a maple fretboard, and I'm asking $400 for it, the guitar is like brand new so yeah, it's pretty much perfect, anyone interested?

Join date: Oct 2007
220

IQ
Interested in my bass? Check my sig for link!

Join date: Jan 2008
20

IQ
1st post and already sellin? Pics m8, pics.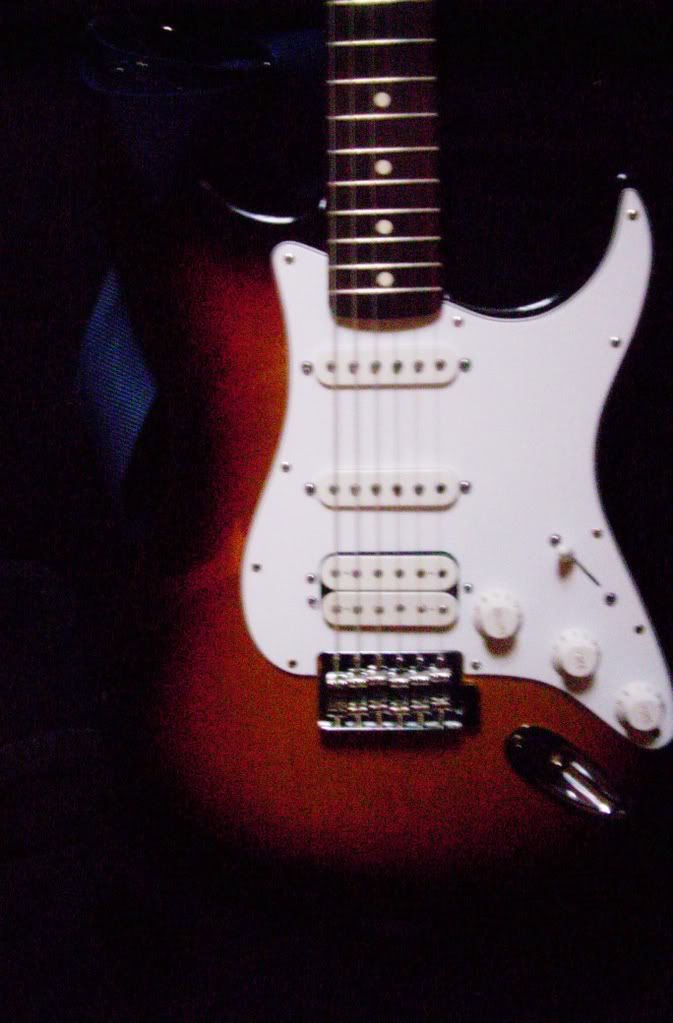 Sorry, here's pics, probably not the best quality of pics, my camera sucks.
grrrrr bumpity bump bump bump
omg bump bump bump bump bump
Just wondering would you lower the price or maybe take a trade?
nvm what did you have in mind for a trade?
Please read the FAQ before you get a warning for bumping too often.
Just a fyi that's a rosewood fretboard, not maple.