Hey every one im new :)

Join date: Jun 2008
10

IQ
I would like to take a brief moment to introduce myself. I am from LA and I've been living here all my life. I have been playing guitar for about 4 years now, and have been loving it ever since. I currently am in a Death/Black metal band that i created a long time ago with my neighbor who is currently my drummer. If you guys would like to check it out feel free to go and have a listen, and perhaps add us
www.myspace.com/krucifix666
. with that being said we haven't fully recorded any songs so just to warn you guys its a little sloppy. Thats all I can think of saying... SO here is apic of my rig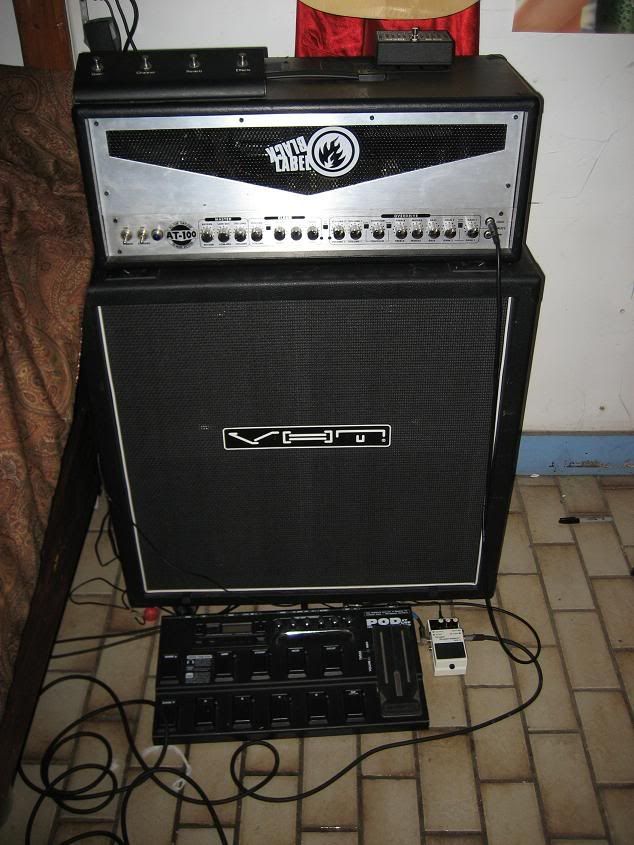 and here is a pic of a head shell i built for my guitar head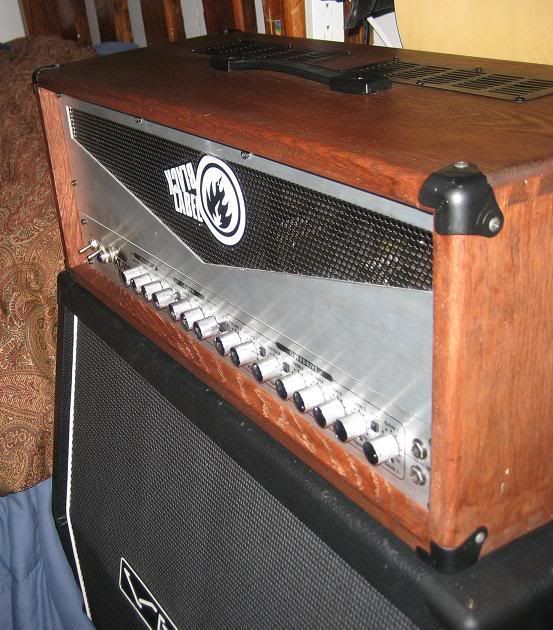 Join date: Jun 2006
81

IQ
Hello Rhoadkiller!
Welcome to UG

We already have a thread stickied to the top of this forum specifically for introductions like this one. You may want to introduce yourself to the rest of the UG community
here
as well.
We're glad to have you with us and we hope that you have a great time on UG. Be sure to read the
rules
and
FAQ
to avoid confusion and keep the forums as clean as possible.
If you don't quite understand something or have a question that needs to be answered, you're more than welcome to send me a message and I will gladly help you out. I know my way around UG pretty well and could also help with some guitar related questions you may have.

Word of advice: Beware of "The Pit". Some of the members in there can be a bit unwelcoming to the new guys. You may want to lurk around the forums for a while and observe what goes on before posting anything.
Btw, that's a really awesome rig that you have.