My new Krank distortion pedal totally makes my Spider 3 a first class amp!!!
A while back, my wife bought me a new amp that she was impressed with, a Spider 3 - 75 watt combo.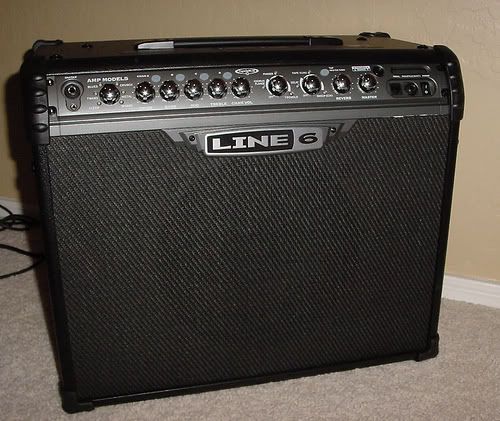 I liked it fine but as time drew on I found it's gain a bit dry for my taste. So later on I invested in a Digitech Metal Master distortion pedal.
The Metal Master was a nice improvement and gave a good range of different gain tones, but it to seemed to be lacking in some areas. I have read many reviews of the Krank Distortus Maximus distortion pedal that said it had a warmer sounding gain.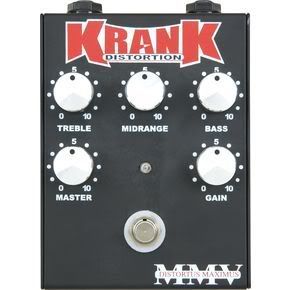 But Musician's Friend had them on backorder. Luckily, they had an even higher end, but more expensive Krank distortion pedal in stock. I thought you only live once and ordered it. It got delivered yesterday.
The first thing I noticed was that it was delivered in a larger box than what I was expecting. The reason for that soon became apparent as my new Krank distortion pedal is a lot larger than my Metal Master.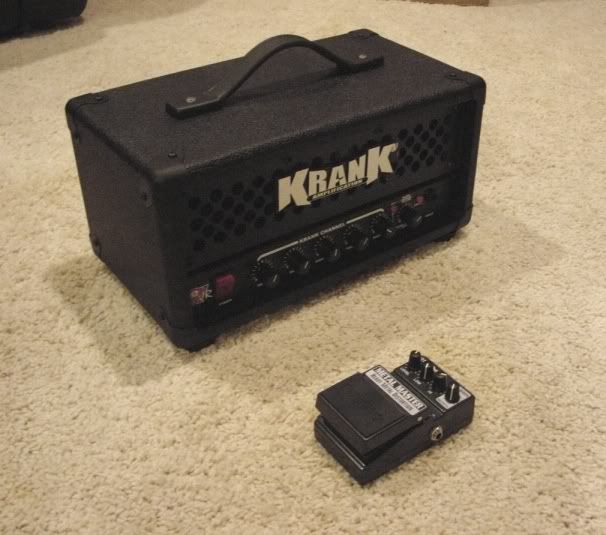 Oddly, though it is missing a foot switch on top.
It has a handle where one would expect a switch to be. In that regard I guess it's like a Line 6 Pocket Pod. A quick view of the owner's manual says you can add a footswitch to it but it cost extra. Go figure.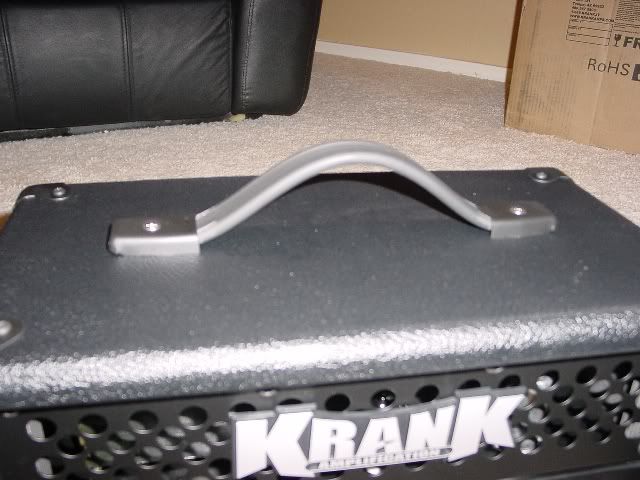 I also noticed that the pedal has some gimmicky lighting in the back, simular to those custom gaming computers a few years back. Must be cold cathods or something. It doesn't seem to affect the sound so I can't complain.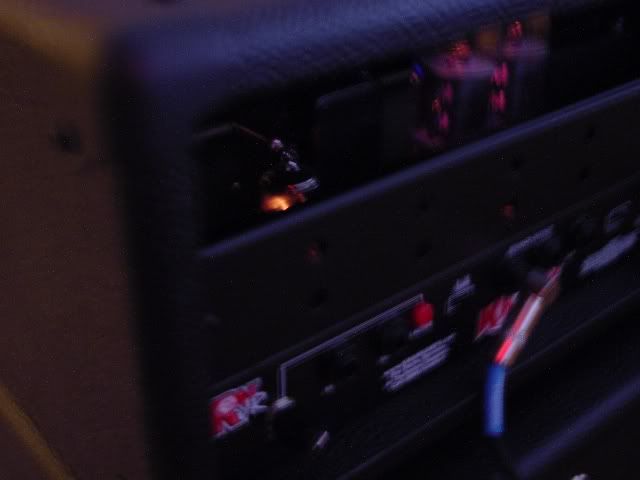 One happy surprise was that Musician's Friend must have had a special going on because they sent me a free speaker cabinet with the purchase of the pedal.
On a whim I plugged in my Krank pedal directly into it and it was loud! I had no idea you could do that with a pedal, I might need to consult the manual as I don't know if running it in that configuration can damage it. So far though it sounds pretty good. I haven't even bothered to plug it into my Spider yet, but if this configuration works out, maybe I won't have to. In any regard, for those fellow Spider owners, I whole heartedly recommend the Krank purchase.