Thinning the heard, need to sell soon!
Need to get rid of this stuff ASAP
Esp/Ltd mh-201, this paticular model features a all mahogany body with a quilted maple top, maple neck with rosewood fretboard,It has been upgraded with a Seymour Duncan Dimebucker, it has a translucent purple finish, liscened floyd rose, black hardware, Just beautiful and sounds great! Looking to get about $350-$400 the only thing that is wrong with it is that it has a little chip in the pickup mounting ring I will give you a new one for free!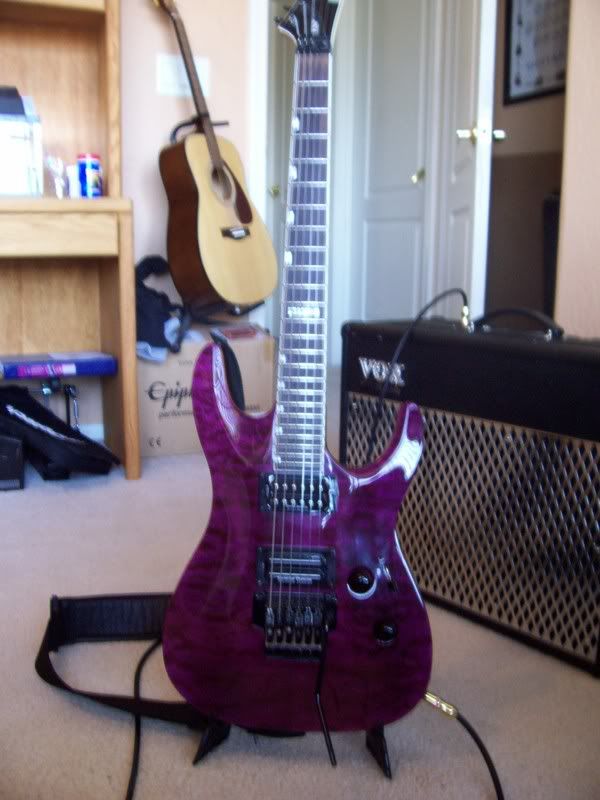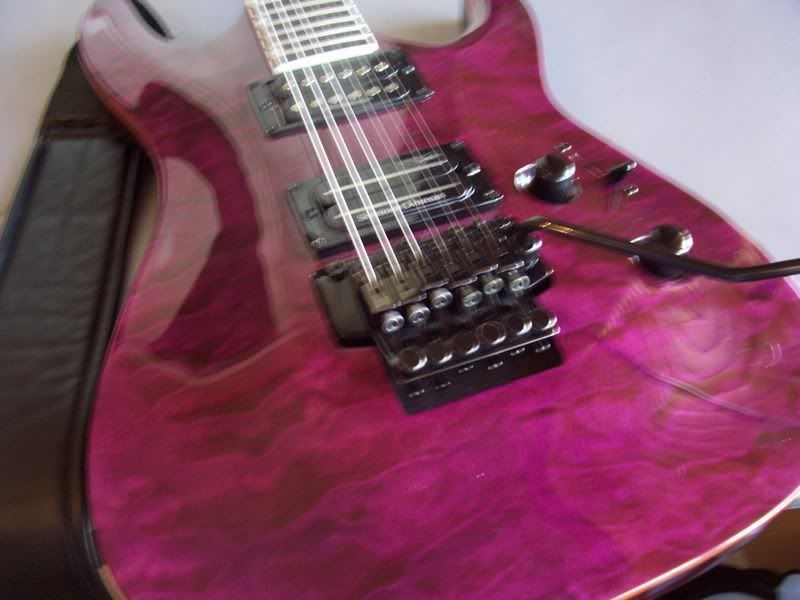 Boss ce-5 chrous ensemble pedal perfect condition comes with all original papers and box.$45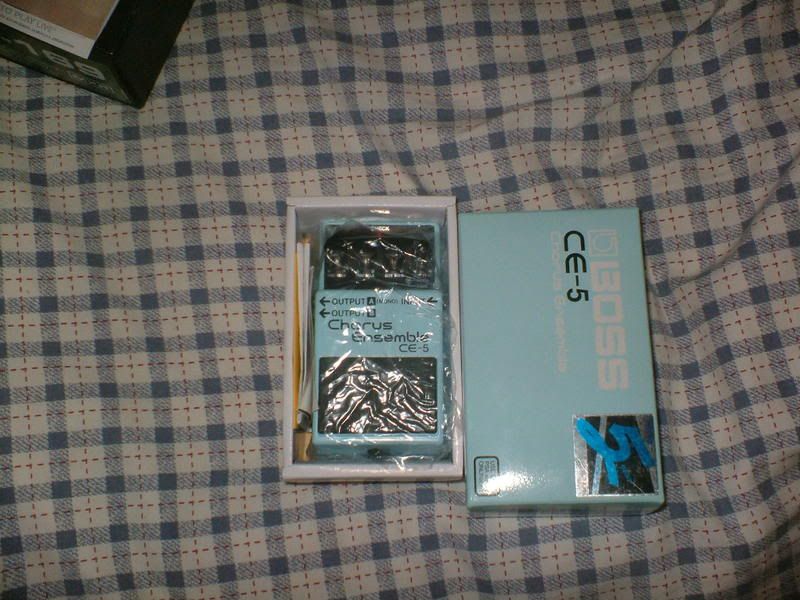 Dunlop Dime Crybaby, perfect condition still has plastic on bottom! comes with papers and box.$100
Digitech Death Metal pedal Okay condtion few nicks and some dust works perfect! no papers or box.$35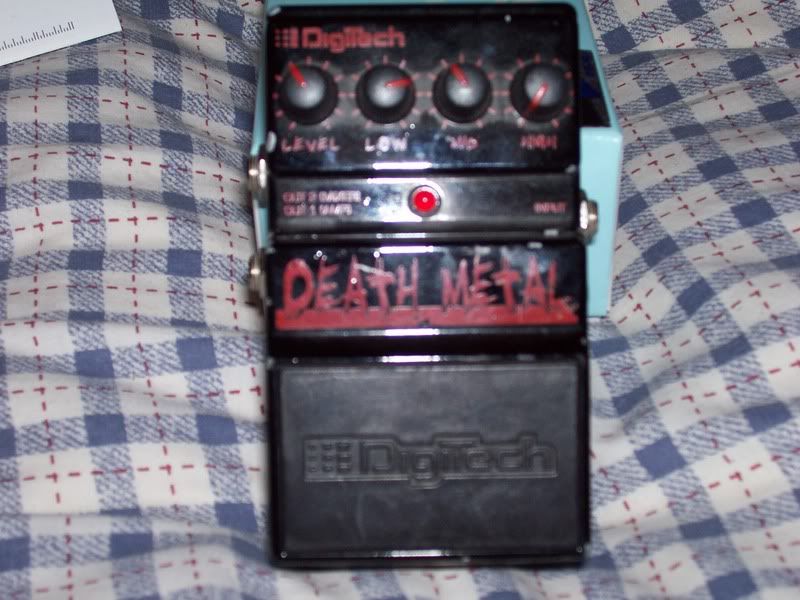 Fender MIM strat pickups set of 3 $10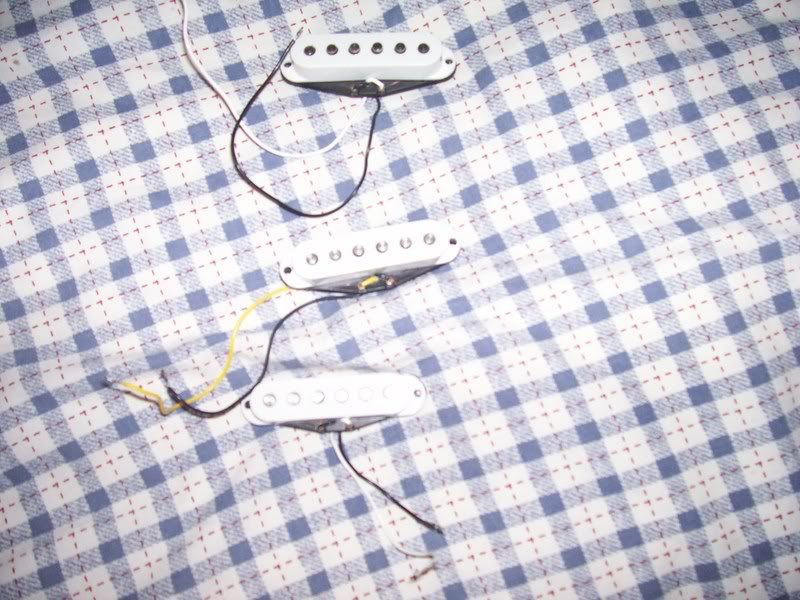 Dimarzio evolution bride pickup perfect condition 4 conductor wiring $45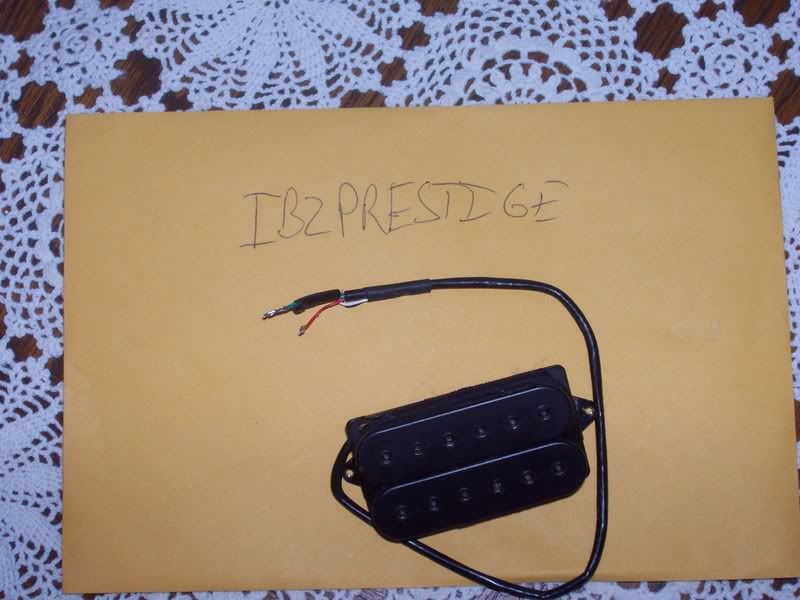 Add 3% for paypal, All prices are shipped except for the guitar which I will have to find out where you live and get a quote on shipping. PM me with any questions!
bump for the same amp that I have

Thanks!
Haven't gotten any of your PM's

Join date: Sep 2007
20

IQ
I'd take that boss chorus for $45 shipped if it's still available

(I can only pay through paypal)
Its gonna be $50 shipped with paypal still want it?

Join date: Sep 2007
20

IQ
You said all prices are shipped, and add 3% for paypal.

How does that come out to $50?

Okay nevermind it will be $46.36 I'll PM you my address.
CE-5 SOLD!!! I know someone wants that guitar shes a beaut!!!


Join date: Mar 2006
51

IQ
dude that guitar is sooo sexy. can i get some pics of the neck profile and some that are a little less blurry?
Yeah I will get them tomorrow, the neck profile really isnt thin its more medium-thin/medium.
I don't know if you can wait this long but, my B-day is on July 17. And I would like to buy your dunlop Dimebag wah. around that Day
I'm very interested in that guitar. If you can work out shipping to the UK (should be around 70 dollars), i will give you $400 for it.
For some reason i cant edit that post :S

If you're interested, i would also like the Death Metal pedal.

Will give you $50 shipped.
i do, and some feedback on this site for buying a guitar before.

I replied to yr PM btw.
The LTD is on hold, strat pickups are sold.
if the ltd sale falls through i may be intrested. should it be simple to paint or will that take away the flame effect.