FS: My whole pedalboard and all pedals!!!
I'm so enamored with my new BOSS GT-8 and all it's effects that I'm selling my pedalboard AND all my pedals! It comes with everything you'll need to start rockin'.
Here's what all i'm unloading:
-BOSS BCB-60 pedalboard with velcro carpet instead of foam crap. Just last weekend the singer got clumsy and kicked one of the latches and broke it off. I haven't contacted BOSS yet but that should be a replaceable part. I was going to keep the board but the GT-8 is too large to fit in it. I'll throw in the BOSS patch cables that came with it too - (3) 12" gold-plated cables and (4) 6" gold-plated cables - $75 shipped
-1spot adapter AND (2) 1spot 5-way daisy chains - $30 shipped
-BOSS CE-5 - mint - $55 shipped
-BOSS BF-2 - mint - $50 shipped
-BOSS BD-2 - mint - $55 shipped
-MXR SmartGate - mint w/ velcro on bottom - $65 shipped
-MXR EVH Phase 90 - mint w/ box and papers - $90 shipped
-Bad Horsie II wah - mint w/ velcro on bottom- $60 shipped
-BOSS TU-12 - mint w/ case - $50 shipped (not dead set on selling this one)
I'd love to sell the whole dang thing to someone for ease of shipping so if you want the whole kit and kaboodle then i'll let it all go for $500 shipped (save $30+).
PM me if you are interested in any of this stuff!
Here's some pics. They were taken outside so there are some reflections on the knobs and such. Please excuse the dust...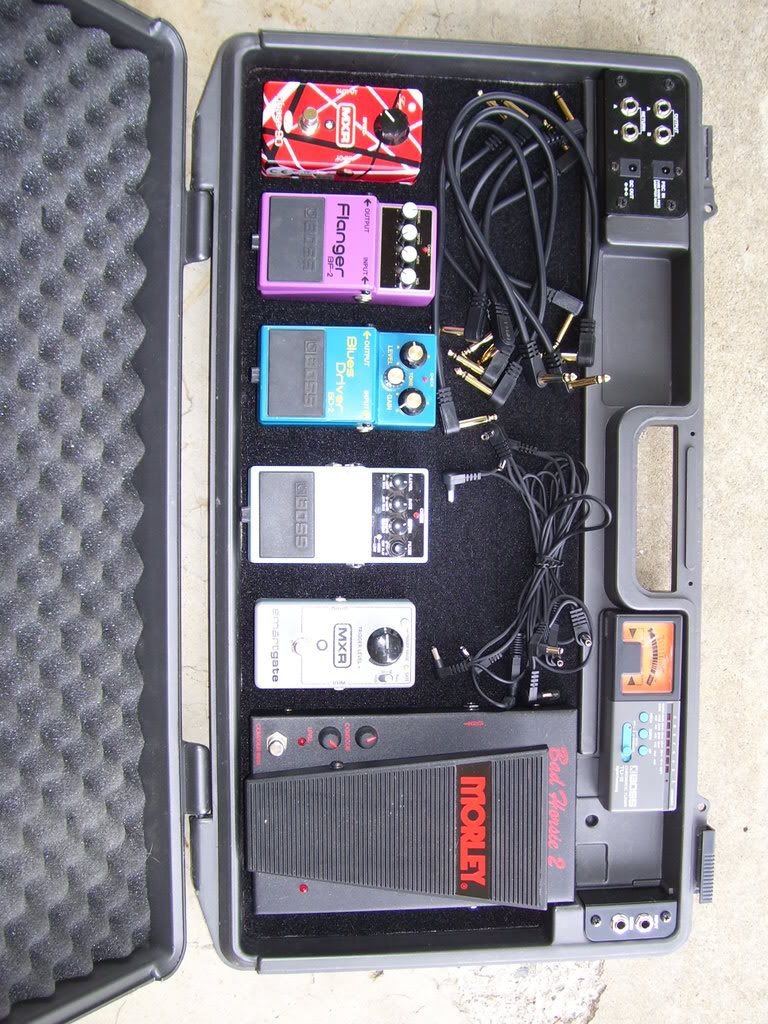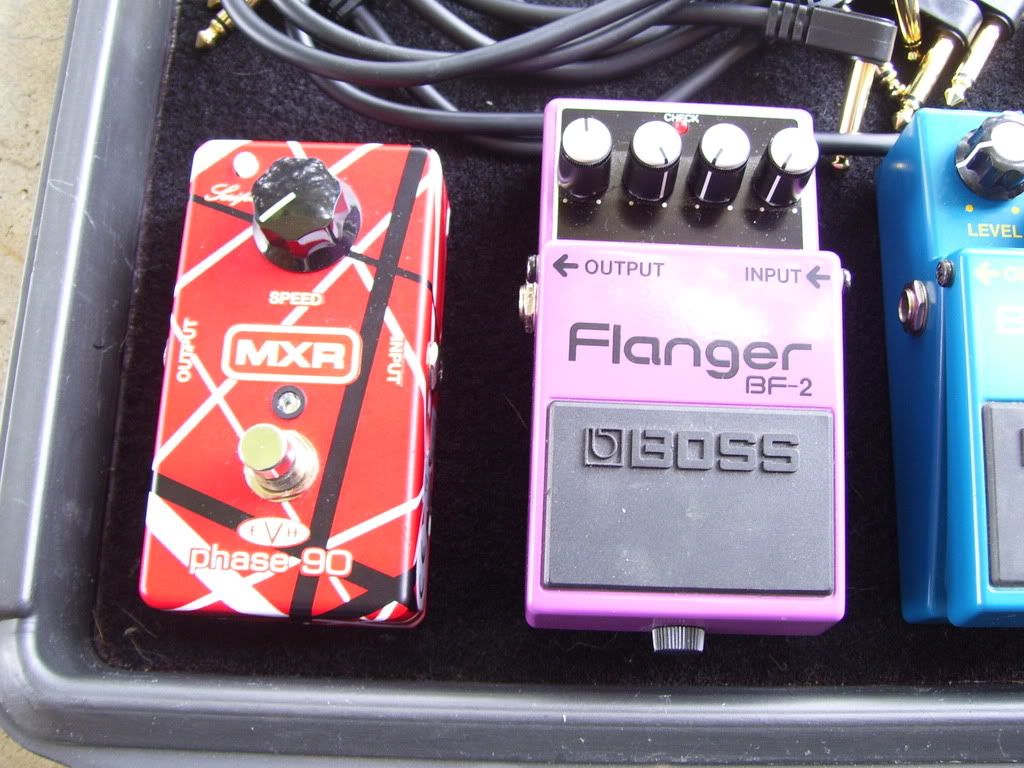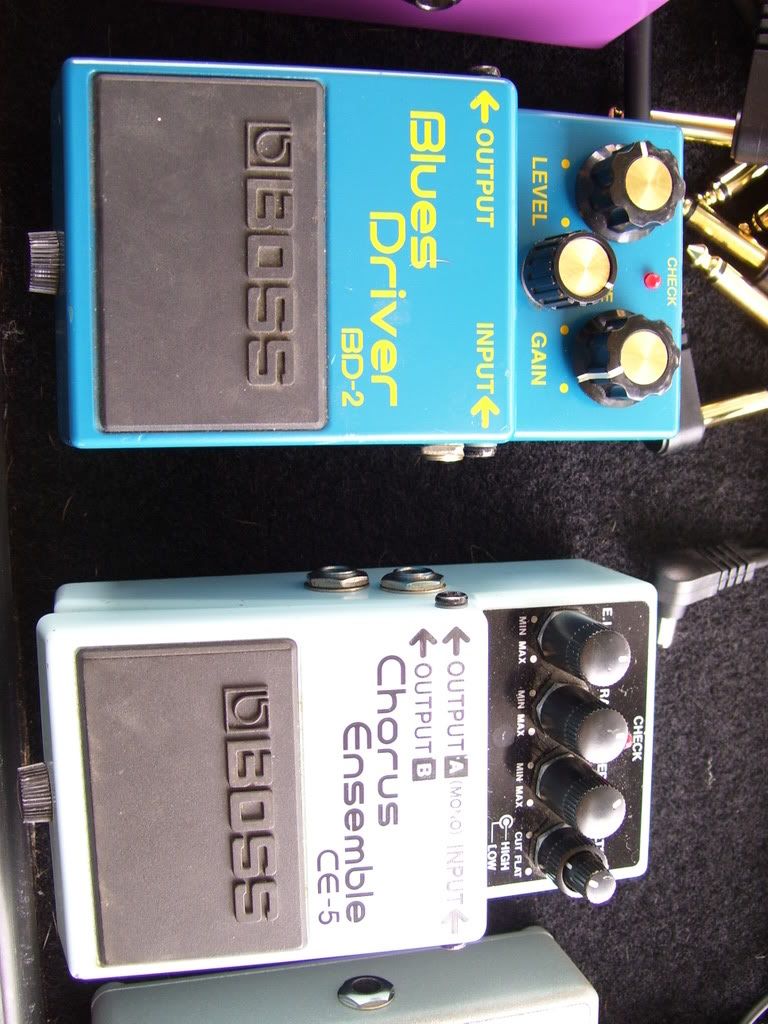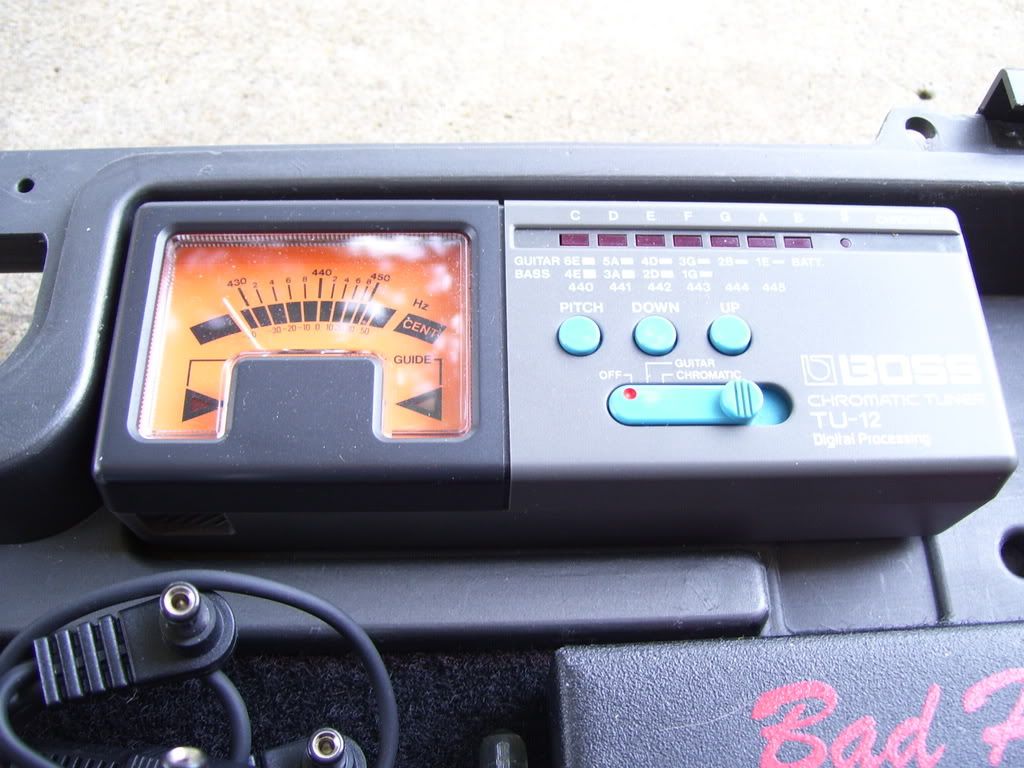 Join date: Jun 2006
70

IQ
Is the Bad Horsie compatible with one spots? if so I'll take it.
sorry the bad horsie just sold, but yes it is compatible with the one spot.
Please let me get that Smart gate! I won't be able to get back on until tomorrow, but I really want it.
wise choice casey! It's yours if you want it. It's the best gate i've found, but the noise suppressor in the GT-8 is sufficient for my needs. I'm not a super high metal gain kind of guy. PM me!
bump (this place is getting busier!)
I don't want to do the eBay thing! Someone buy these pedals...

Join date: Feb 2007
40

IQ
does the 1 spot have the adapters for powering pedals though the battery clip?
anything in my sif interest you?
xnatex: no thanks. i need the cash.

IclaptonisgodI: nope. just the chains.

The following have all been sold. I can't edit my original post for some reason.

BF-2 - sold
SmartGate - sold
cables - sold
1spot and daisy chains - sold
wah - sold
EVH Phase 90 - sold

Everything else is still available... (CE-5, BD-2, and pedalboard)
I wouldn't mind to trade one of the remaining pedals or pedalboard for a BOSS FS-6 dual footswitch pedal...
It's all been sold! Thanks.......