Truss Rod help!
K, so i've determined the cause of my guitar's infernal fret buzz is the truss rod and i've decided i want to fix this problem once and for all.
I've adjusted the truss rod on this guitar, and some others a few times before, so i'm pretty confident that i won't snap the neck in half or something

but i'm pretty bad at figuring out how exactly to adjust it
So i've posted some pics to show you my neck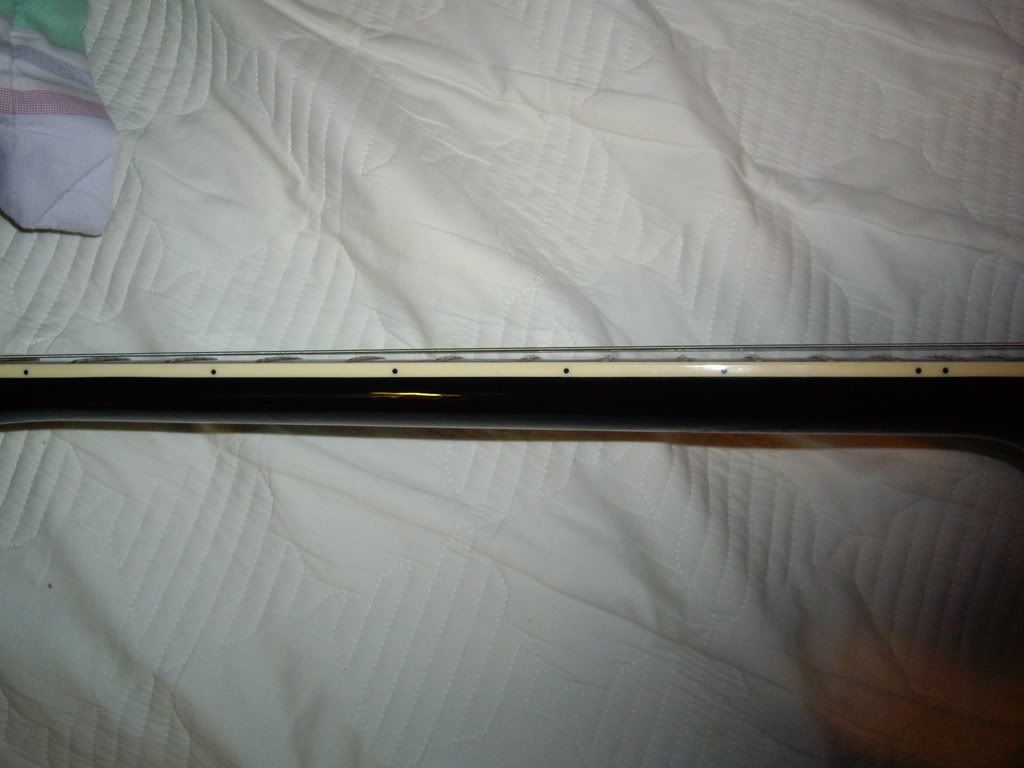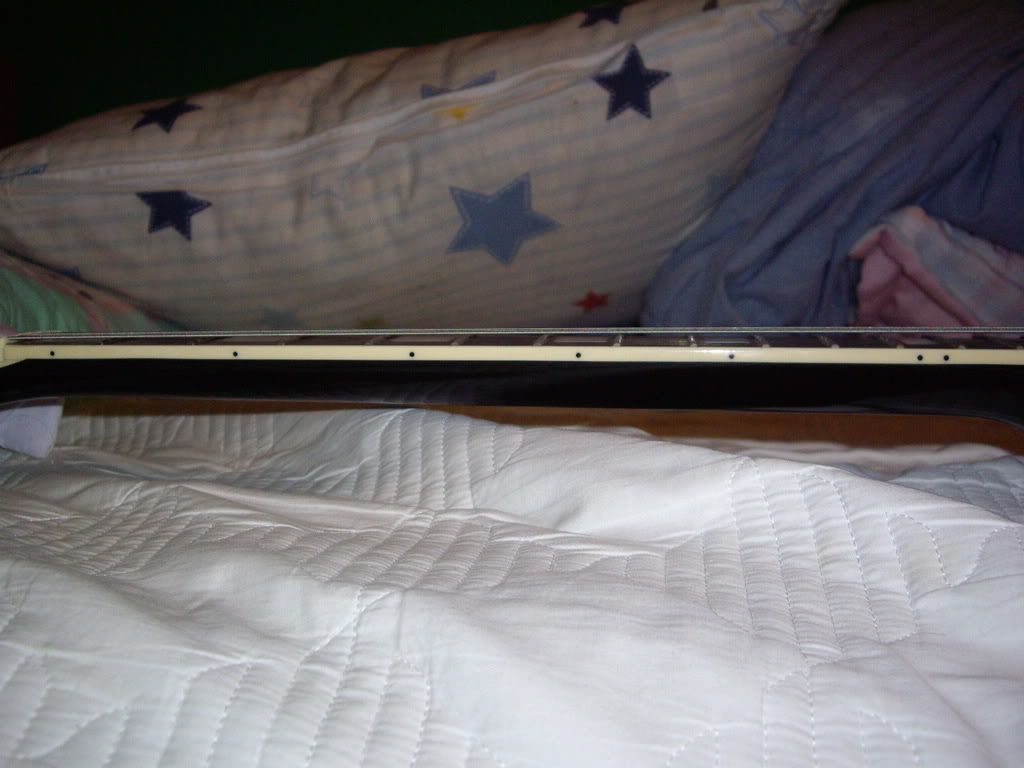 judging from these pics, can you tell me how i should adjust my truss rod (overbow or underbow, turn left or right, how much to turn it, etc)
Join date: May 2007
146

IQ
push the wrench away from the guitar, thus loosening it.

Join date: Dec 2007
340

IQ
Away from the guitar? As in Clockwise?

EDIT: and wouldnt loosening it make that situation even worse, by letting the strings pull the neck over even more?
yeah i don't quite understand what your saying there sakattack75
any other help?
Join date: May 2007
146

IQ
sorry, looking down the neck towards the body, turn it to your left.
fret the Low E at the first fret, at the same time,
fret the Low E at the last fret, where then neck and body meet.

with both places held, lok at the middle frets, 7-9th.

if the string lays on the wire there, you dont have enough bend
if the string is more than a credit cards thickness up from the wire there, you have too much


dont force a turn.
only 1/4" turn should be made in a day, that's a very small amount.


where is the fret buzz?
what did you notice when you measured?
there's buzz on pretty much every fret on every string (except when open).
i measured and there was an extremely tiny, miniscule gap between the fret and low E string...does this mean my neck isn't bowed enough? how should i turn the screw?
the neck isnt bowed enough.

turn 1/4" counter clockwise. that's a very small amount.
after the turn, leave the guitar in tune for the rest of the night.

remeasure and see where you stand.

keep in mind, some of the buzzing might be fixed by raising the bridge a little too.