Few things for sale
Ive got a few pieces that I dont really need anymore and due to financial reasons have to part with. Prices include shipping and are negotiable. Im open to trade offers as well but mostly looking for a fender bass and a decent size bass amp.

Boss ML2 Metalcore - 70
Boss MT2 Metal Zone(has the mesa mod) - 70
Boss M-102 Dynacomp(has been rehoused) - 50
Digitech Metal Master - 60
Digitech The Weapon NIB - 65
Donnerbox/pedalworx prototype neodrive - ?
Marshall JH-1 Jackhammer - 50
BBE 362sw sonic maximizer rack piece - 60
Guitar head active humbucker set - 30
*Note - I messed up where I said the dynacomp was made by boss, as everyone knows its made by mxr.
Along with the pedals listed above I also have a semi hollow guitar. Its a copy of the one that Tom Delonge uses, its made by Houston
Not gibson or epiphone
.
What's your zip? How big of a bass amp are you looking for?
Sorry for the double post, if you have any questions send me a pm. My zip is 18088, Im looking for a bass amp big enough to be heard with drums and guitar, not anything specific in mind.

Join date: Feb 2007
30

IQ
can u post pics of what the dyna comp is now housed in

Join date: Feb 2007
30

IQ
also the pcb if u can (i want to see what version it is for possible modding)
Heres a group shot of the pedals, the dynacomp is the one with the flames on it and the neodrive is the one orange sparkley one.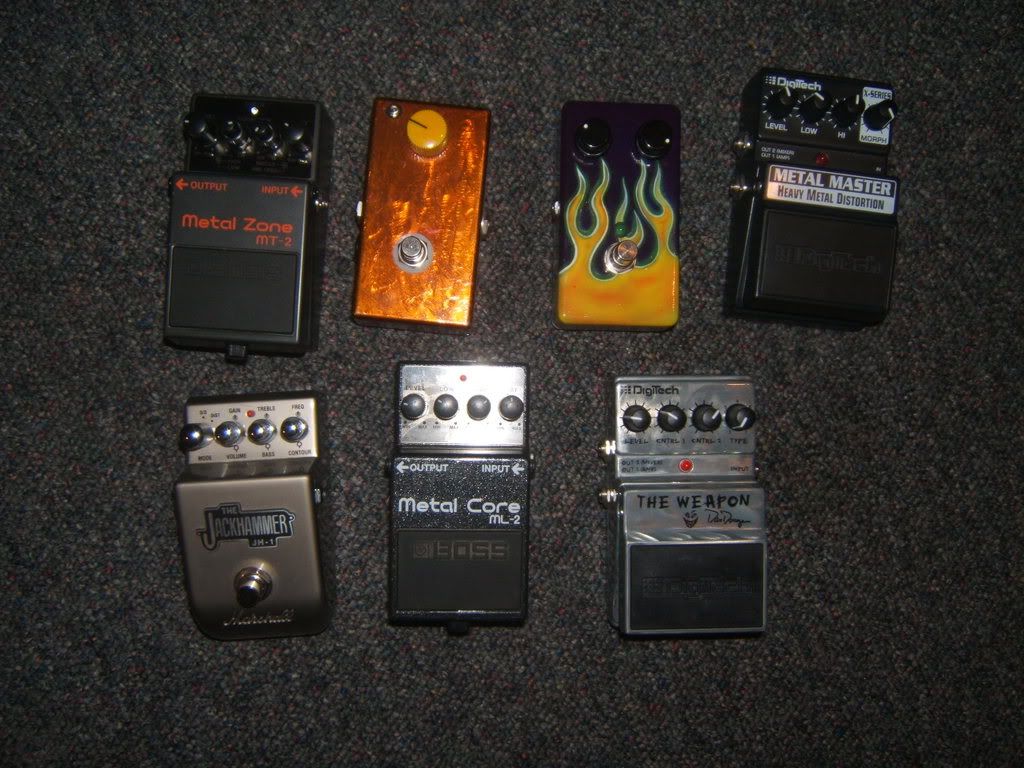 And heres a gut shot of the dynacomp.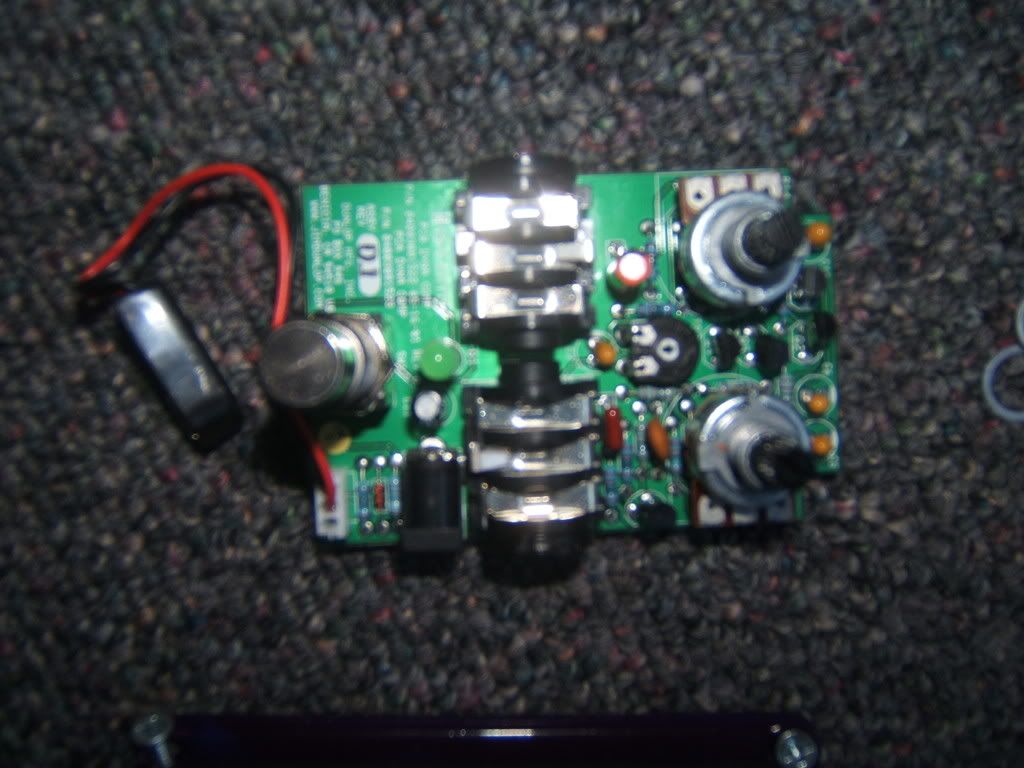 Ah, a bit too far to go sadly for me. Ah well, my Peavey I was going to offer couldn't be heard over drums anyway.

Good luck!
How much are you selling the hollowbody for?
Anything in my sig interest you for the BBE?
How much are you selling the hollowbody for?
How about 150 shipped?
The guitarheads humbucker set is sold and the BBE and MT-2 are on hold.
Everything is still available except for the guitar head humbuckers, if you dont like a price make a reasonable offer I need to move some of this stuff out.

I also have an epiphone dot studio thats been painted. The finish seems pretty durable, but its not perfect. Also there is a crack in the neck near the headstock,seems pretty solid, but doesnt show up in pics, and a bruise on top of the headstock. I'll post some pics when I get the chance.

Join date: Aug 2007
50

IQ

Join date: Sep 2007
50

IQ
Mt-2 and houston semi hollow are sold
Somebody make me an offer I need to move this stuff to make room for new gear.