attaching a tailpiece?

Join date: May 2008
30

IQ
can this be done or would it damage the guitar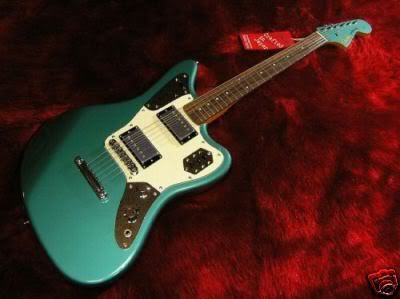 hope his is the right place to post...sorry i am new at this

Join date: Oct 2007
394

IQ
wat guitar do u have?
.....are you serious

Join date: Mar 2007
51

IQ
yes you could if u were carfull
The easiest you could do is a Bigsby, but that'd only give you a light shimmer at most -- No whammy tricks.

I wouldn't either way, though. It looks hot as it is.

Join date: May 2008
30

IQ
oh thanks just asking for a friend

Join date: Jun 2008
40

IQ
Yeah, but My suggestion would be to get a ROLLER tune-o-matic and then move the orginial(I assume) strat bridge behind it. Poor man's bigsby.

I did a similar thing.
I took an epiphone les paul Special II, changed the TOM for a roller bridge, and put a floyd rose behind it. Has that nice bigsby sounds when you want it, and the big bends of a floyd when you want em.
I'm totally confused. Is the photo in the first post the guitar in it's current state, or what you would like it to look like? A tailpiece, at least from my understanding, either refers to the parts of the guitar where the strings join on the the body generally, Or specifically to the bottom part of a tune-o-matic that holds the string ends. Since most of the posts here assume you want a whammy bar of some descrption, I'm going to suggest a normal fender jazzmaster(or whatever those ones are called - Are there not several that are basically the same shape?) whammybar, cos you know it won't look out of place. Not the easiest to install though I think.