Looking for a Schecter Hellraiser NO Floyd Rose....
im looking for an 07' model Schecter Hellraiser, preferably black cherry, with NO Floyd Rose...

im paying around $500...trying to find a deal that includes a hard case.

i also have an Epiphone Les Paul custom up for trade
i have a schecter c1 classic, same thing but no jb and a 59 instead of emgs which is a better tone i think. heres a pic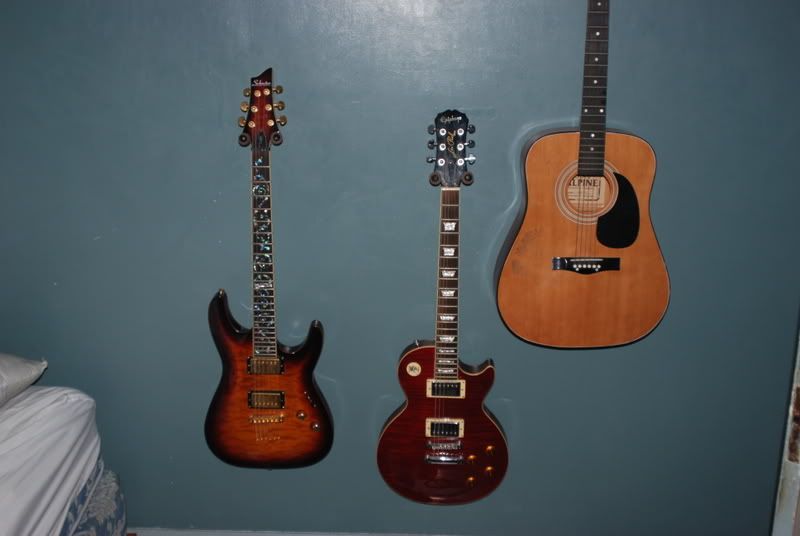 Hey man where do you live in GA?
I have one I'll sell you.
No case though

woah dude!! how convenient!!
i live in morrow (clayton county)
hmmm, this will almost be like a craigslist thing

i am getting paid friday & probably get some nice graduation money saturday...so if we arrange to meet could we make it sometime next week?
Hey jcp, sent you a PM with my cell number in it. Give me a call and we can set this up.
hmm, i didnt seem to get the PM.... you can email me at
jc.phillips@juno.com
before we get ahead of this, how much are you willing to sell it for? because you may not end up wanting to becuase i was hoping to pay around $80-500 for the hellraiser w/o floyd AND a hardshell case, so i dunno how much youd be willing to let it go for
hmm, i didnt seem to get the PM.... you can email me at
jc.phillips@juno.com
before we get ahead of this, how much are you willing to sell it for? because you may not end up wanting to becuase i was hoping to pay around $480-500 for the hellraiser w/o floyd AND a hardshell case, so i dunno how much youd be willing to let it go for